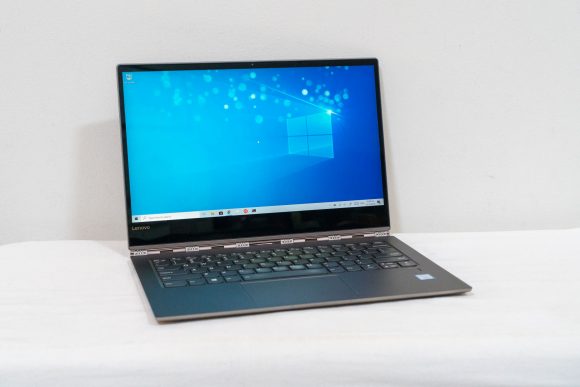 The next biannual update of Windows 10, version 1909, is coming soon. Microsoft is is starting to run a little behind schedule, with the last update, version 1903, became known as the May 2019 update. Version 1909 will be known as the November 2019 update.
For those eager to try out Windows 10 version 1909, it has already been released to testers on the Windows Insider Programme, in the Release Preview ring (since early September 2019). If you are interested to try out, just sign up for the Windows Insider Programme. Head over to Settings, Updates & Security, Windows Insider Programme, and click on Get Started.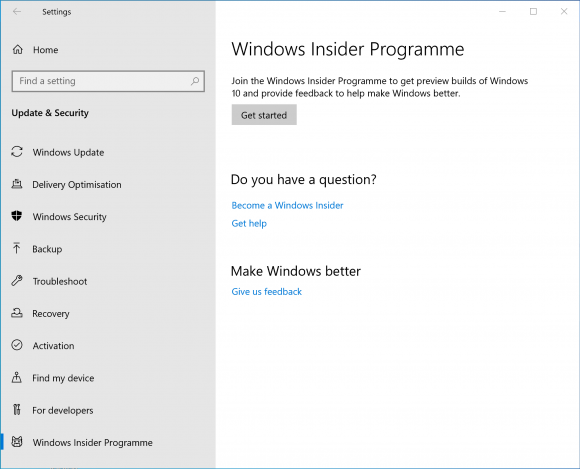 Just follow the prompts to link a Microsoft account.
There are several test rings you can subscribe to, depending on your appetite for bugs and risks of things going awry with your Windows 10 system. For the next Windows 10 version 1909, you need to choose the Release Preview ring.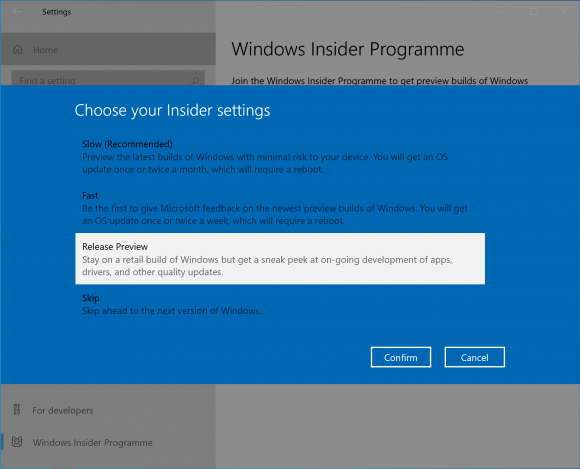 Follow through to reboot your PC, and upon restart, head back to Settings, Updates & Security, and under Windows Update, check for updates. You will find Windows 10 version 1909 offered.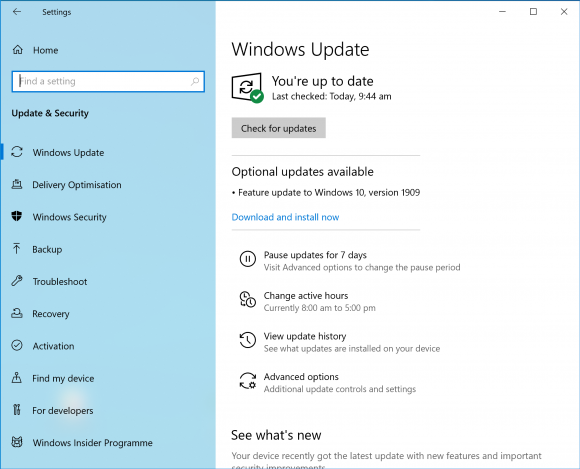 Install the update and reboot. That's it.
Windows 10 version 1909 is focused on bug fixes, and it is more of a quality update similar to a service pack. Don't expect major feature updates in this version. While this may be a little disappointing for some people, it is perhaps about time for Microsoft to slow down to work on delivering a quality product. The last year has seen Microsoft bungle up Windows updates multiple times.
There are several little changes that you'll notice around the Windows 10 November 2019 update. Here are some of them:
Notifications in Action Center shows an option to configure and turn off notifications from the respective app.
Menu items in the left rail of the Start Menu will automatically expand when you hover over them.
In Settings, Notifications & actions, you can now turn off sound for all notifications. Also the list of apps sending notifications will be sorted by most recently sent notifications by default.
Windows is said to improve battery life and power efficiency, for devices with certain processors. It's a little ambiguous what this means exactly.
There are several other changes more relating to enterprise users, such as with Windows containers, key rolling, and Windows Defender Credential Guard for ARM64 devices.
If you are interested, you can read a more exhaustive list from Pureinfotech.