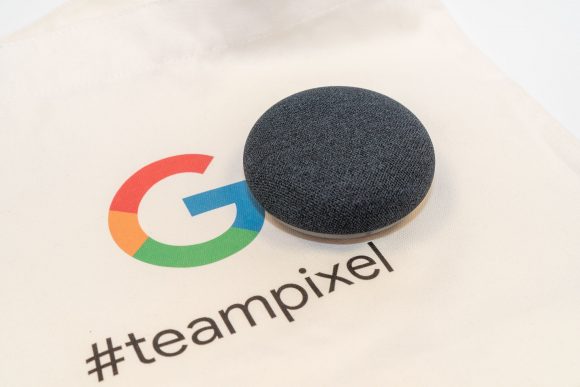 Google announced a few other products alongside the Pixel smartphones in the Made By Google hardware event earlier this month. The new Nest Mini speaker is one of them. In a nutshell, it's a second generation Google Home Mini.
The physical Nest Mini hardware doesn't seem to have changed much, at least in terms of visual hardware appearance, from last year's Home Mini. But once you turn it on and setup the Nest Mini, you'll notice a couple of differences.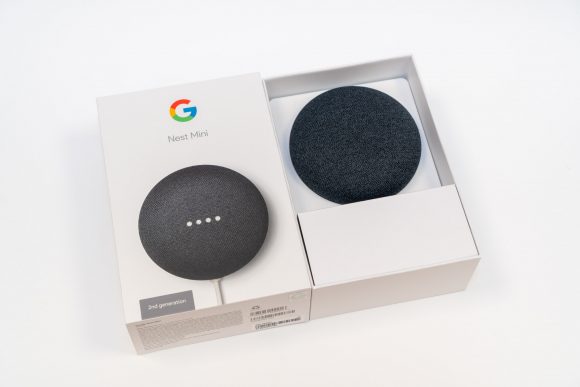 The most important is change is an upgrade in sound quality, particularly in the bass performance. Google claims the new Nest Mini produces twice as much bass as the Home Mini. It's definitely quite obvious that music coming out of the Nest Mini is much richer and warmer, thanks to a more full-bodied sound profile it puts out. The details and clarity in the mids and highs are well preserved, even at elevated volumes.
Just remember that the Nest Mini is a small speaker. Sound quality is impressive for its size, but don't expect it to do the job of a bigger speaker.
Another change is that there are now LED indicators on the left and right edges where you tap to decrease or increase volume, helping to provide visual guidance for tapping the correct spot. The four LED lights in the centre are still there.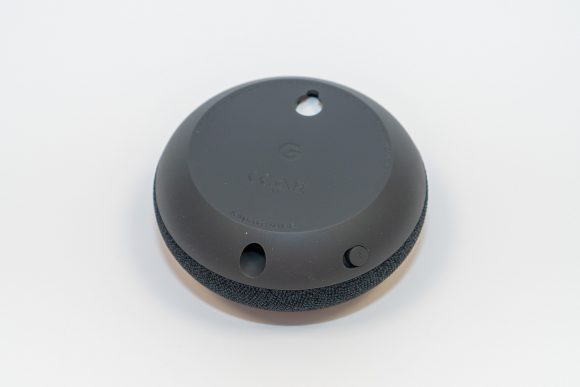 A small convenience, but something that Google seems to have made a point to highlight, is a notch on the back that enables you to wall mount the Nest Mini. If you're really crammed for desk space, you can place the Nest Mini on the wall.
There are a number of usability improvements in the Nest Mini. For example, the volume adjusts dynamically according to the level of background noise.
Then, there's a new machine learning chip with 1 TeraOPS of processing power that speeds up performance and voice recognition. The Nest Mini can learn your most common commands, and process them on the device for a much faster response time.
The Nest Mini, of course, is just a smart device through which you experience Google Assistant. The latter continues to gain many useful capabilities. For example, you can create speaker groups and move music from one speaker to another. The improvements in Google Assistant make smart devices like the Nests Mini better and better.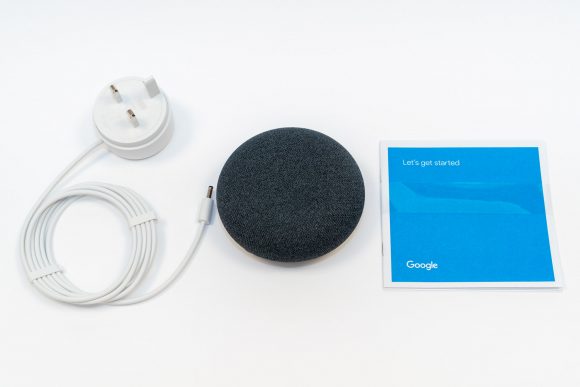 I'm a little disappointed that the Nest Mini went with a barrel jack for its power input. Last year's Home Mini used a Micro-USB port, which made it far easier to use replacement power adapters and cables.
The Google Nest Mini retails at S$79, and it is available from the Google Store, Challenger, and COURTS. There are two colours available: Charcoal (pictured in this review) and Chalk.