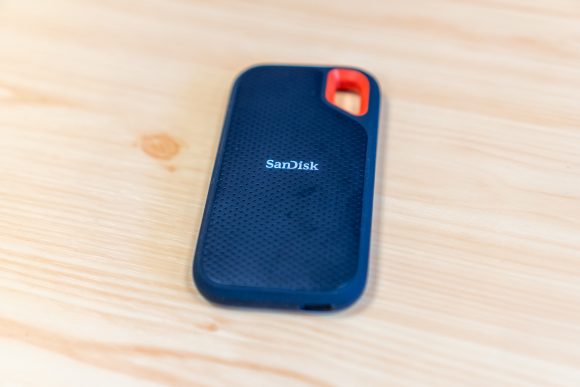 Many of us often find ourselves never having enough fast storage space. If your notebook doesn't have enough fast internal SSD storage capacity, you can quite easily find fast external portable SSD these days. I have the SanDisk Extreme Protable SSD for this review.
Most of us appreciate the benefit of fast storage. The problem is getting internal SSD storage of generous capacity in your notebook is often costly. Some of us just get the minimum to comfortable level of storage to reduce cost. It's a practical compromise, because you can always plug in an external portable SSD later.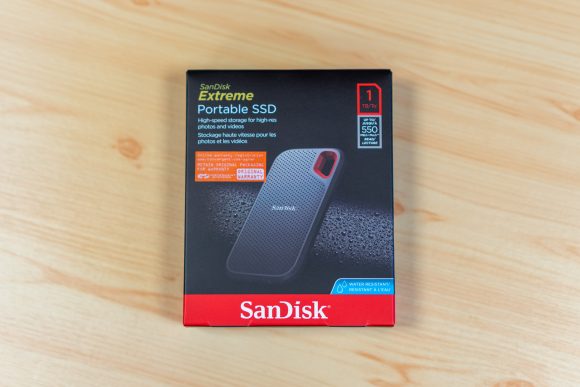 A good thing is that nowadays manufacturers make portable SSDs with smarter design instead of mimicking the form factor of 2.5-inch notebook hard disks in the earlier days. The SanDisk Extreme Portable SSD, for example, comes in a rugged IP-55 pocket-sized case that measures just 96 x 50 x 9 mm. The ruggedised exterior means you don't have to be too careful about handling it. It will not scratch or dent easily.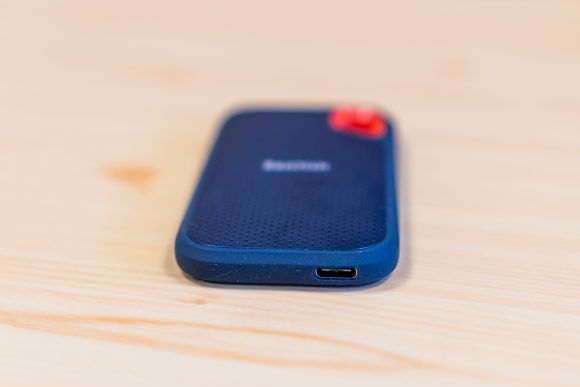 The SanDisk Extreme Portable SSD comes with a USB 3.1 Gen 2 Type-C port, so it will work well with USB Type-C ports on newer notebooks. A USB Type-A adapter is included in case you want to use this with a notebook that has only USB Type-A ports.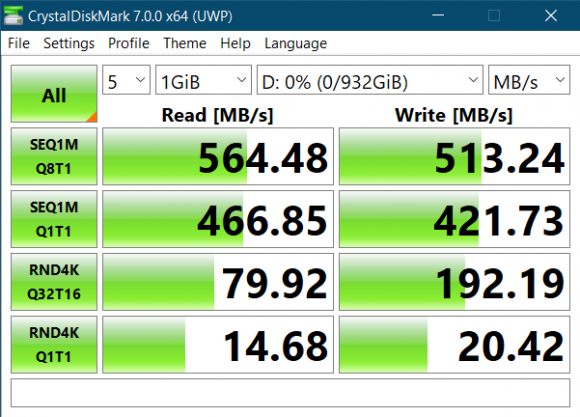 In terms of performance, the SanDisk Extreme Protable SSD does over 500 MB/s reads and writes, roughly in the region of their "up to 500 MB/s" claims. SanDisk does offer a higher end Extreme PRO Portable SSD if you need even greater speeds.
While 550 MB/s won't match modern internal NVMe storage, it's more than enough for most casual use. You can copy full-length DVD movies in under 10 seconds. Lightroom works very well with the original photos moved to this external SSD.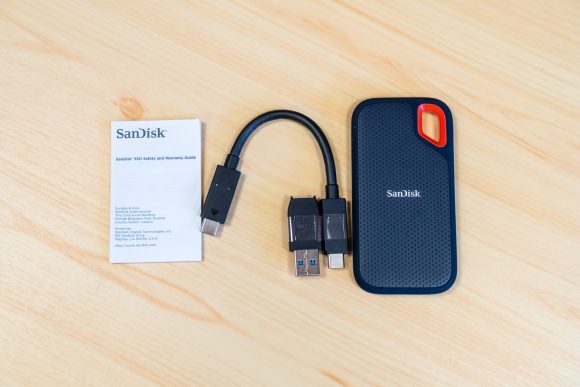 The SanDisk Extreme Portable SSD is available in several capacities: 500 GB at S$198, 1 TB at S$328, 2 TB at S$650. These prices are from SanDisk's official store in Shopee. You will probably be able to find discounts from other local stores.