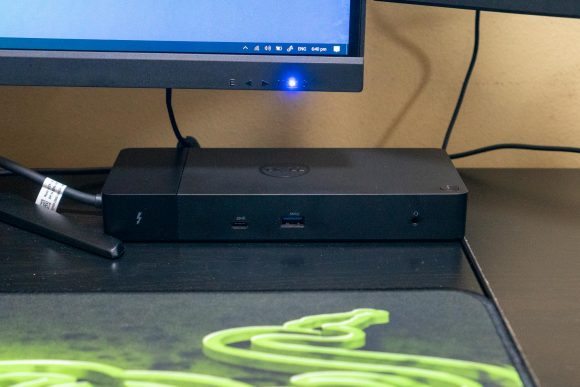 A very nice thing for notebook users is to be able to come to their work desk, use just one cable, and instantly connect to all the monitors, keyboard, and other peripherals, ready to work. This high-end Dell WD19TB Thunderbolt 3 dock does that, and it does it exceptionally well.
USB Type-C (USB-C) adapters and docks are not uncommon, but they don't carry enough bandwidth for some demanding use cases. You cannot, for example, get 4K 60Hz display with a USB-C multifunction adapter. A Thunderbolt 3 connection is needed to support the bandwidth required to drive high-resolution displays and high-speed peripherals simultaneously.
Aside: Until a few weeks back, I didn't know that external monitor support was such a complicated affair. Suffice to say, many docks that support 4K monitors either do not do so at 60Hz, or are using DispayLink technology, which is basically a USB-based external graphics card.
The Dell WD19TB is an impressively capable dock. It doesn't just support one 4K 60Hz external display, not even just two of them, but if you have a third monitor, it will drive it up to QHD 60Hz. The dock can also drive up to four QHD 60Hz displays if you need that many of them.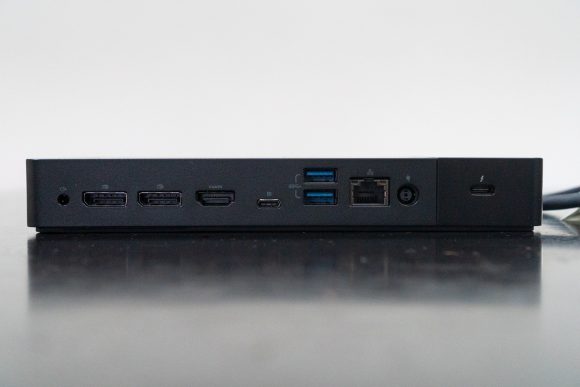 On the back of the dock, you'll see two DisplayPort 1.2 ports and one HDMI 2.0 port. Video for the HDMI 2.0 port is shared with the adjacent multifunction USB-C with alternate mode DisplayPort, meaning you can either have the HDMI or USB-C output video, but not both at the same time. The other USB-C port at the far end is a Thunderbolt 3 downstream port, which can also be used for video.
There are some caveats about how the ports can be used. Yes, unfortunately, Thunderbolt not unlike USB-C itself, and the way it is implemented in the WD19TB, is a somewhat complicated beast.
Of course, a dock isn't just about driving external monitors. The other ports located on the back include a 3.5 mm audio out, two USB 3.1 Gen 1 Type-A ports, Gigabit Ethernet RJ45 port, and a power input jack.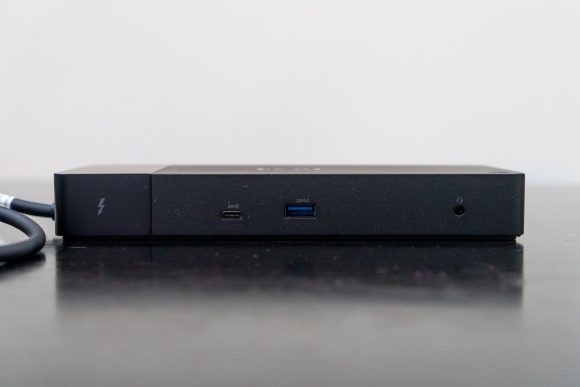 Around the front, there's one USB 3.1 Gen 2 Type-C port, one USB 3.1 Gen 1 Type-A port, and one 3.5 mm combo headphone jack.
The total of 12 ports is quite decent, though some people like me might still wish for even more USB ports, and while we're at it, why not SD and microSD card slots too.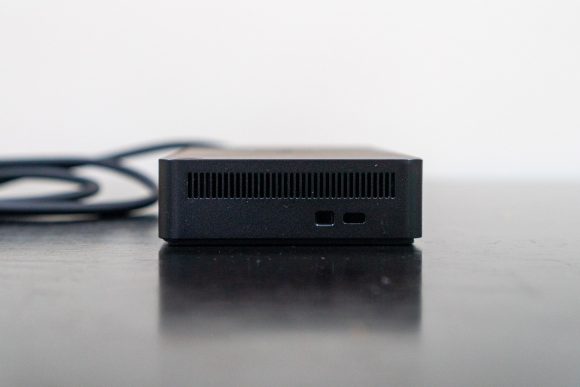 There are locking slots in the side of the dock in case you have a need to physically secure them.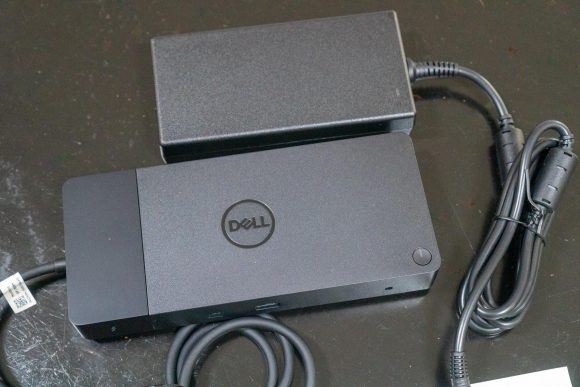 The Dell WD19TB comes with a 180 Watt power brick, and it is itself capable of delivering up to 130 Watt of charging power to Dell notebooks (90 Watt to other notebooks), with the remaining power going to peripherals connected to the dock. The built-in Thunderbolt 3 cable that connects to the notebook is a fairly generous 0.8 metre in length.
The button on top of the dock is designed to replicate the power button function on supported Dell computers. This is very convenient if you use the notebook with the lid closed, and thus its power button becomes inaccessible.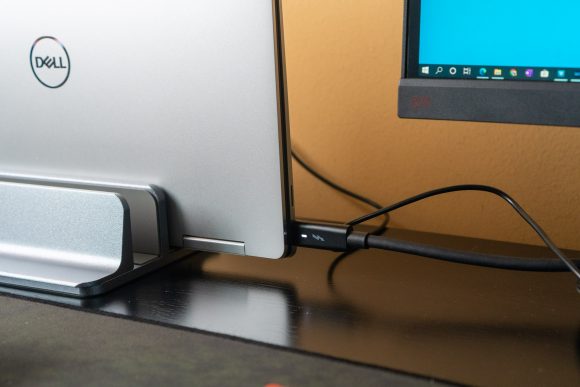 A rather interesting feature is the modular block on the left, where the Thunderbolt 3 cable comes out off from the side and where the downstream Thunderbolt 3 port is on the back, is upgradeable. There is some vague reference to a WD19DC that supplies 210 Watt power, but that appears to be a similar, complete, dock like the WD19TB itself. I'm not sure what other upgrades Dell plans in future, but I'm hoping we might perhaps see USB 4.0 or Thunderbolt 4 support.
Dell Singapore lists the WD19TB at a whopping S$488.97.
Summary
The Dell WD19TB is an impressively capable Thunderbolt 3 dock, especially for those who need to work with two 4K 60Hz displays. It includes other essential ports for desktop productivity and delivers 130 Watt of charging power.