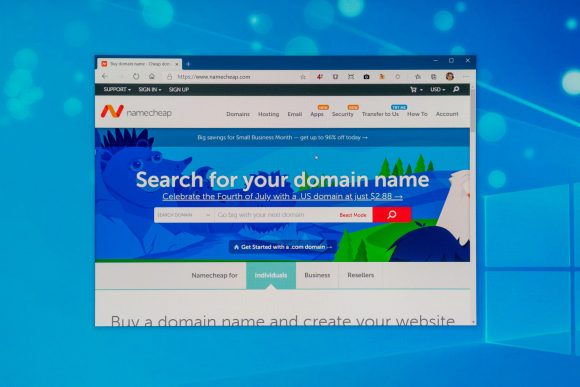 Good companies are often differentiated from the bad ones through their customer service. If you fail your customers, they'll take their business elsewhere. Prices and value proposition may be important factors, but it's getting more important for companies to recognise the importance of the customer experience.
The problem I had with Namecheap last month was very simple. I could not login to my account, because I no longer had access to my 2FA device. This problem could not be resolved by online chat, and a after escalating to another department, did not evoke any response for almost three weeks.
Just think about it for a moment. I'm not asking to resolve a billing error, or some complicated dispute. I merely wanted to login to my account. Is it too much to expect this to be resolved, in the worst case, within one business day? But no. I feel like I'm such an unimportant customer that Namecheap couldn't even be bothered that I could not use their services.
Here's a bit more details of the problem.
I wanted to login to Namecheap. However, the 2FA app was installed in a phone that I am no longer using. Hence, without 2FA token, I could not complete my login.
I contacted the online chat support. They tried to help. Unfortunately, one of their verification questions was about my credit card number and expiration date. Here's another problem: that card has expired, so I am no longer using it, don't have it, and hence don't recall the old expiration date.
While I eventually found out that one of the dates I suggested as possible right answers, the support rep must have felt uncomfortable with my multiple answers. Sure, I can understand that. Unfortunately, he provided me no other option except to escalate the matter to their "Risk Management" department.
The said Risk Management department took one day shy of three weeks to respond.
By then, I had taken all my business out of Namecheap.
I know, you might want to assign some blame to the customer. However, I think, fundamentally, this problem occurred because Namecheap hadn't really thought about the customer experience holistically.
First, you must understand that customers like me who use Namecheap for domain registration services very rarely need to login. Maybe, every couple of years, such as to update my credit card number when the old one expires so that auto-renew arrangements can continue uninterrupted. This was precisely the case for me. I needed to update my credit card details because the one on record has expired.
The 2FA mechanism that Namecheap introduced many years ago was a proprietary mechanism that required their app to be installed in mobile device. Did they not think this was mighty inconvenient? Many people change their phones every year or so. Like the case here for me, I had changed my phone twice over since installing their app.
The app-based 2FA mechanism is not totally uncommon. Our banks all do that. Fine. Then make it easy to reset the 2FA?
In the case of Namecheap, they had to ask so many questions. I could figure out the answers to most questions. Questions like "which other domains do you have registered with Namecheap" aren't actually that easy to answer if you have many legacy registrations that you might not remember. Again, just bear in mind, this is the kind of service that one sets up and then don't regularly check on it.
However, the kicker is the question about the credit card details used for my last payment. That credit card has expired. That's why I was logging in to update the credit card. It should have been clear to the support representative that the card had expired. Should it be expected that I would remember the expiry date of a card that I no longer have?
When Namecheap's Risk Management department did eventually write back to me just one day shy of there weeks later, they told me about new 2FA mechanisms they have, including the standard TOTP-based ones that many online services use, including Google and Facebook.
Yes, thank you very much. Isn't it a bit late to tell me now? The information may be up on the website now, but it is useless to people who login infrequently enough to not know about it until it's too late. Why did they not proactively inform customers of their new 2FA options? Why did they even think it was sensible to use their proprietary 2FA in the first place?
Finally, their obscenely late reply gave a reason for the delay in responding: "a huge amount of support requests these days which results in a longer time response". Three weeks, seriously, to respond to an account login problem?
The underlying issue here, fundamentally, is about how well companies have thought out the customer experience. It seems in this case that Namecheap has forgotten when/how customers use their accounts.
Namecheap, of course, is just an unfortunately example here. There're certainly no lack of examples of other companies who don't understand their customers.
After note: In case you wondered how I could be so patient to wait three weeks… Well I managed to find and revive the old phone that had the Namecheap 2FA app. So I did manage to login, unlock my last remaining domain that I had originally needed to renew, and transfer out to another registrar.