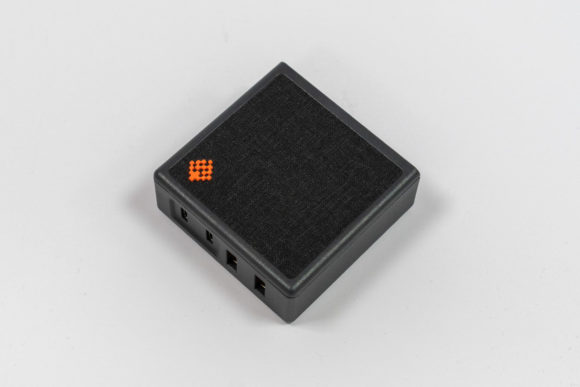 We'll never have enough chargers, what with all the tech gadgets, and everywhere we might want to use them. So when I found yet another "compact charger" crowdfunded project, I had to check it out. I though the SlimQ F100 100 Watt charger looked nice, and here it is, delivered.
SlimQ's F100 was crowded funded on Indiegogo, raising nearly S$300K from over 3.3K backers when the campaign ended on 2 Jun 2020. Delivery was promised in September 2020. I received mine in November 2020, which seemed reasonable considering all the difficulties with COVID-19 pandemic situation this year. But it turns out the SlimQ's delays were also due to design issues which required several rounds of corrections.
The design corrections resulted in a final product that looked a bit different from what was originally envisaged. It is different in a small way, but I think this small change did negatively impact the looks. Originally, the 2x USB Type-C ports and 2x USB Type-A ports were meant to sit neatly on a single flat surface. The eventual design saw the two USB Type-C ports weirdly positioned in a slightly recessed area.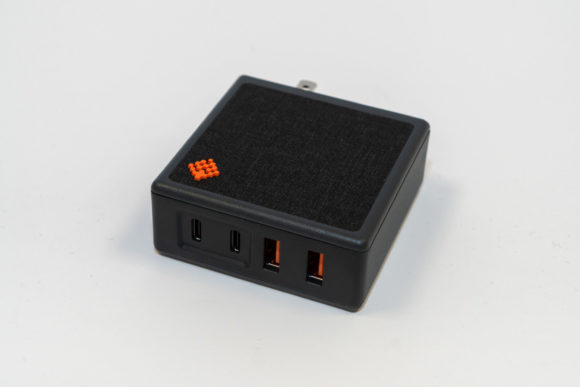 SlimQ says there were multiple difficulties that needed to be addressed: heat, EMC noise, and a small buzzing noise. There are the usual challenges with manufacturing too. Much as customers may hate the delays and unexpected change in the look of the product, I think I have to commend SlimQ for braving upset customers to do what is, arguably, the right thing to do. We do want a good quality, long-lasting, great functioning, product.
This is a 100 Watt charger that uses the new Gallium Nitride (GaN) technology, recently seen in many small, compact, chargers. It has a total of four ports: two USB Type-C and two USB Type-A. The charger measures 70 x 68 x 29 mm.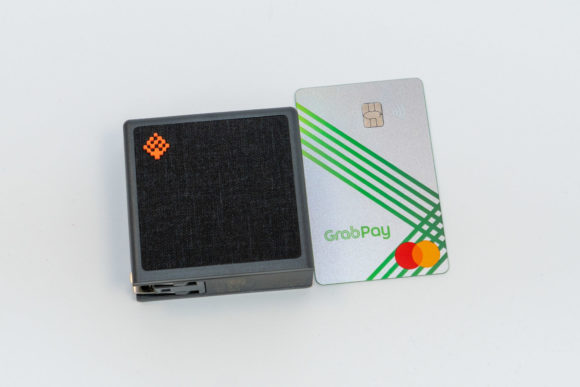 The fabric sides give this SlimQ F100 a unique look, helping it to standout from other typical charging bricks.
You can get a maximum of 100 Watt when using just one Type-C port, and a maximum of 30 Watt from just one Type-A port. When all ports are used, the first USB Type-C gets you 45 Watts, the second USB Type-C puts out 30 Watts, and the two remaining Type-A ports have a combined 15 Watts of output.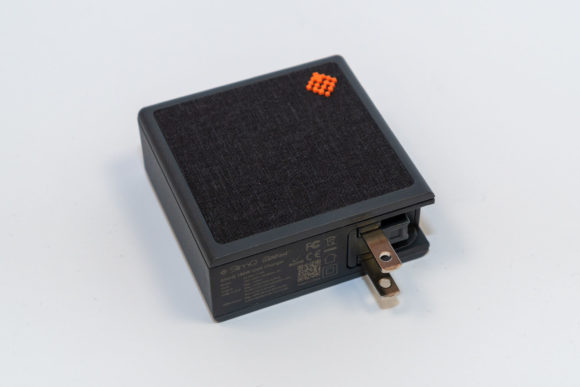 The plug on the SlimQ F100 are, as expected, of the US kind. SlimQ provides an adapter suited for your country. So, for example, I get the UK 3-pin kind for Singapore buyers. You can also buy a set of international adapters, which come with UK, US, EU, and Australia plugs.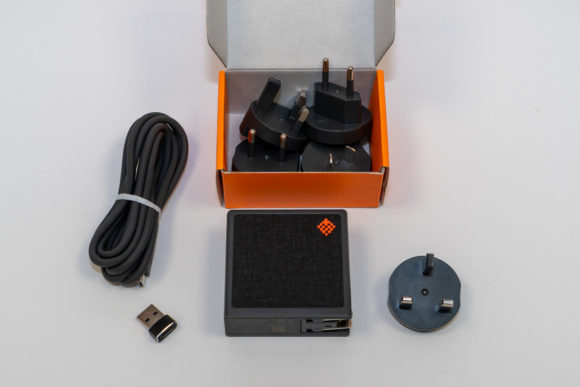 The basic package also includes a Type-A to Type-C convertor (pictured above), and an awfully nice soft-touch anti-tangle silicone USB Type-C to Type-C cable.
I do have one quality complaint. The plastic material on the plug adapter seem to be not hardy enough, and they don't seem to be held in place on the charger rigidly enough. After a single use in a power socket that, unfortunately, seemed to be one of an unusually tight-fit (partly the socket's design tolerance fault), the SlimQ provided adapter warped a little.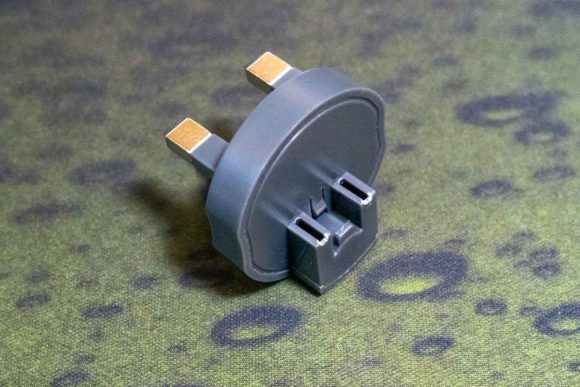 Notwithstanding the power socket's tight-fit problem, I reckon the adapter shouldn't get warped so easily. I don't have this problem with other plugs in this particular power socket.
That aside, the SlimQ F100 works very well. A similar 100 Watt charger from HyperJuice, which also has two Type-C and two Type-A ports, is comparatively larger.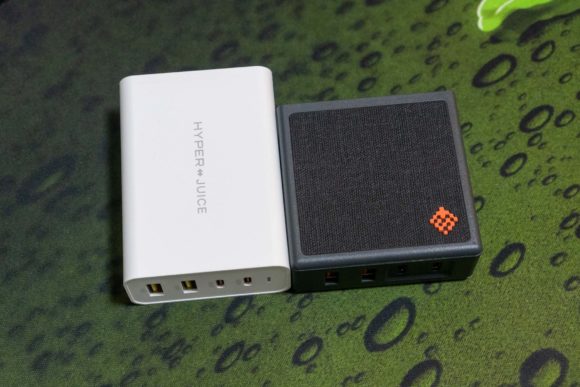 This 100 Watt F100 charger is SlimQ's second charger product, the other being a smaller 65 Watt version that was also launched through crowdfunding.
The SlimQ F100 Compact Charger is available at US$59 from Indiegogo InDemand.