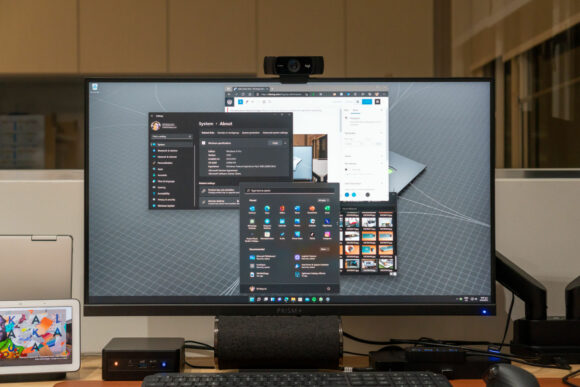 Back in 2015, in the lead up to the release of Windows 10, Microsoft said that Windows 10 will be the last version of Windows. For the next six years, that stayed true, as Microsoft moved to a new model of Windows as a service. But alas, we will see Windows 11 launched today.
Microsoft decided to abandon their strategy over the last several years of twice-yearly Windows 10 updates. For some reason, Microsoft felt that Windows 11 was necessary. It seems mostly because of marketing and branding. It renews interest and draws attention to Microsoft and Windows. Six years of Windows 10 has been too long. Microsoft needed something fresh.
Windows 11 is not at all brand new in any big way. In fact, Windows 11 feels like just another biannual Windows 10 update.
That may actually be a good thing. The upgrade to Windows 11 looks like a fresh coat of paint over a very familiar operating system that we've been using for many years, perhaps also with some enhancements here and there. The new start menu, for example, is centered by default. It also has apps pinned in a new, simpler, arrangement.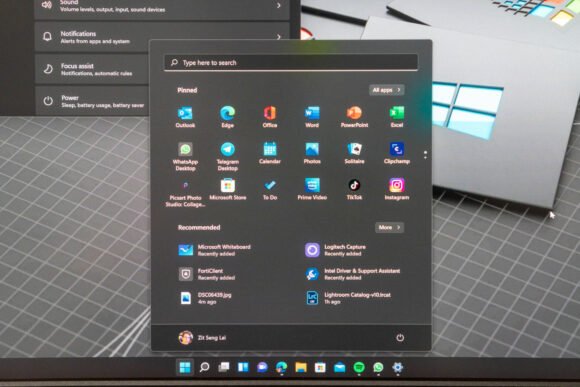 From testing out the Insider Preview release of Windows 11 over three different computers, the upgrade has been uneventful. The upgrade happens exactly like how you'll get from Windows 10 20H2 to 21H1. Everything just works after the upgrade just like it did before. Very nice.
However, unlike Windows 10 biannual updates that will work on whatever existing hardware you have, the upgrade to Windows 11 has some new hardware requirements. The two main gotchas in terms of requirements are that: 1) with some exceptions, you need a 8th generation Intel processor or newer, or AMD Zen 2 processors or newer; 2) TPM 2.0 support.
The requirement for TPM 2.0 seems to have thrown most people off-guard, with many believing that their hardware does not support TPM 2.0. TPM hardware is often not listed in the hardware specifications of many consumer computers. However, if you do have an 8th generation Intel core processor, you probably do have Intel's Platform Trust Technology, a feature built into the processor, that in conjunction with BIOS firmware support provides the equivalent of TPM 2.0.
However, the TPM 2.0 requirement tripped up many people because it (Platform Trust Technology or TPM itself) may have been disabled in BIOS. In fact, this is often the case for DIY setups. Microsoft's PC Health Check app will complain about the absence of TPM support. All you need to do is to enable Platform Trust Technology or TPM in BIOS.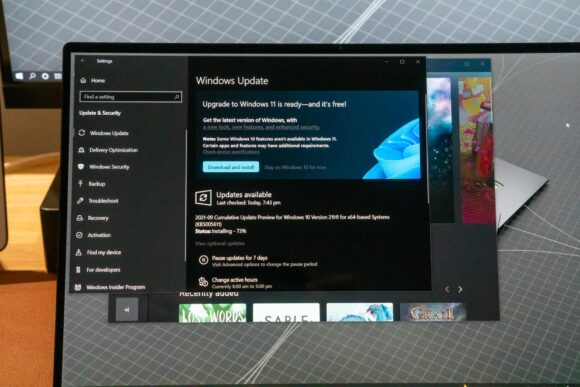 Note that you could still install Windows 11 on hardware with older processors. Microsoft just doesn't officially support it. Even if you truly lack TPM 2.0, including the equivalent Platform Trust Technology, there are ways to work around it. In these cases, do expect to have to figure some things out on your own, and a less-than-ideal overall experience.
The upgrade to Windows 11 is free. So, if your hardware supports it, I think, it is a no-brainer upgrade. I have not found one thing that I had in Windows 10 that won't work in Windows 11. This includes WSL2, Windows 10 Synaptics drivers for my PQI Fingerprint Reader, and Brother PT-P710BT label printer driver (also for Windows 10).
Why would you want to upgrade to Windows 11? Let me just share a few highlights from Microsoft:
New features bring you closer to what you love: A new chat experience from Microsoft Teams; Redesigned Microsoft Store; Snap Layouts and Groups make it easier to organise your desktop and screen space; Inclusively designed to accommodate people with disabilities.
Built for gaming: New features like AutoHDR and DirectStorage for gaming; Xbox app built-in.
Security: Designed for security, with protection from chip-to-cloud, to meet the challenges in our present work environment and beyond.
Windows 11 i is generally available today. Check out the Windows 11 microsite for more information and blog posts.