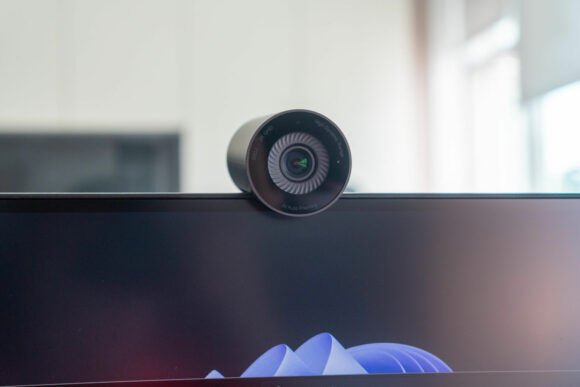 Even as we resume in-person meetings, the need for online meetings is not only never going away, but still continue to be ever ubiquitous. Dell's new Pro Webcam WB5023 caters to this new norm of hybrid work, promising to deliver professional video quality in any lighting condition.
The Dell Pro Webcam WB5023 is basically a more affordable version of the UltraSharp 4K Webcam that launched last year. The Pro Webcam's resolution tops out at 2K QHD, but this is still plenty enough an upgrade from most mainstream webcams that typically just have Full HD resolution.
The sleek-looking cylindrical shaped Dell Pro Webcam feels very well made. The large, glass-covered lens on the front features a magnetic lens cap to give you some privacy assurance when the webcam is not in use. My small complaint might be that there's nowhere to keep the cap when its removed. However, given its large size, it's not likely for the cap to get easily misplaced.
(Update 5 Sep 2022: I was informed that the lens cap can magnetically attach to the back of the webcam! Now, that is really cool, and really great to know Dell has designated a place to store the cap when it is not in use!)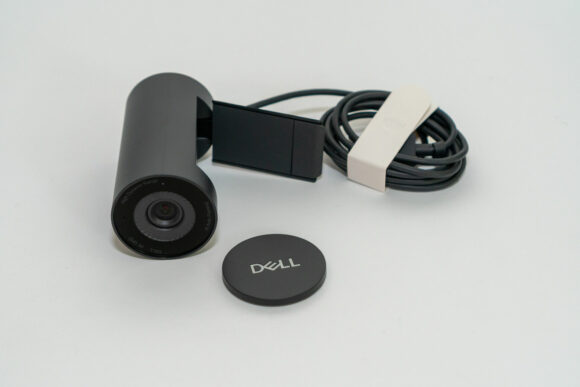 The camera is built with a monitor clip, with a good rubberised movable foot to keep the clip from skipping. There's also a threaded tripod mounting point, if you prefer to use a tripod. The webcam itself cannot be tilted or panned. While you can still tilt by adjusting the clip itself, you'd be out of luck with panning.
The Dell Pro Webcam has a built-in microphone with noise reduction. The permanently attached 5-foot-long USB Type-A cable is probably generous enough in length for most people.
The camera on the Dell Pro Webcam offers 65° and 78° field of view, with image processing for HDR and to reduce noise. The auto-focusing camera natively supports QHD 30fps, Full HD 30fps, and HD 60fps. There is 4x digital zoom. Image quality looks excellent.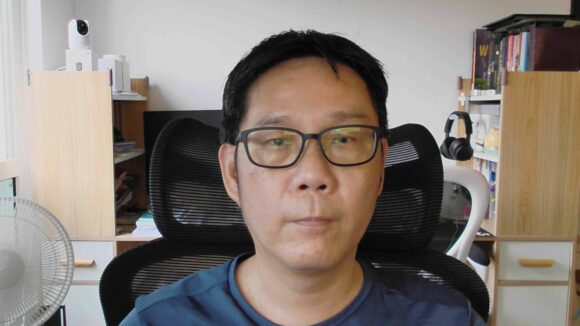 The above image was taken at 6:52 pm (Singapore), a time when the sun is about the set (7:09 pm on this day), so in actual fact, this room isn't very well lit seeing that the sun is almost out. However, the image does seem to look reasonably bright.
In much darker conditions (at night, no lights in room, but other artificial light leaking into room, the Dell Pro Webcam still manages to produce a good, clear, and detailed image.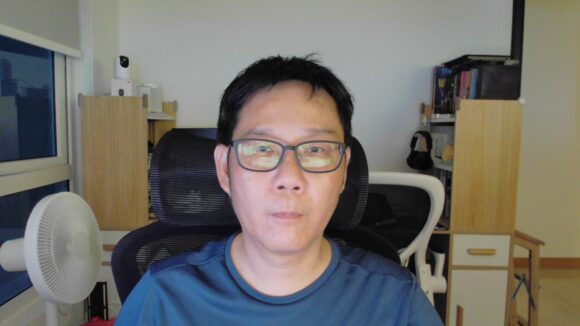 In comparison, my regular Logitech C922 webcam struggles with the light, losing lots of details, and producing a rather noisy image.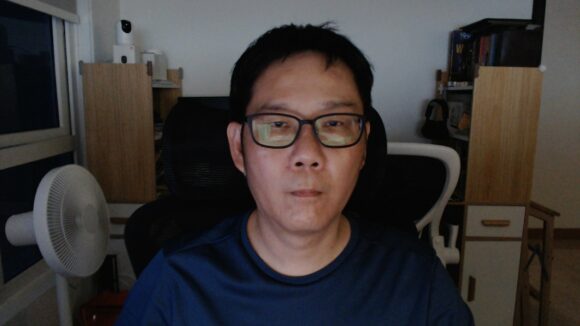 If you happen to like working in dimly-lit rooms, the Dell Pro Webcam will rise up to the challenge continue to deliver good images. In fact, the images are so bright that it wouldn't even be apaprent that you're working in such a dimly-lit room!
The built-in microphone seems average to me, perhaps not much different from other typical webcam, which to me means, they aren't good enough. For a Zoom call, I really prefer to use a proper dedicated microphone or headset.
You need the Dell Peripheral Manager software to configure the camera. You can choose field of view, HDR settings, and tune a bunch of stuff.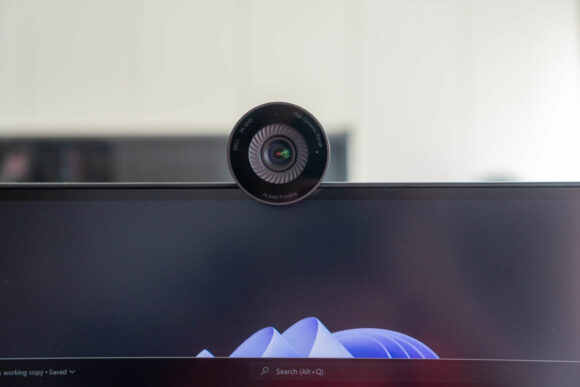 An interesting feature, though not one I'm fond of, is AI Auto Framing. The idea is that it can track your face as you move and keep it centered in the frame and zoomed in nicely. However, if you tend to move a bit, the constant shifting of the image tends to be rather distracting, at least to me as a viewer.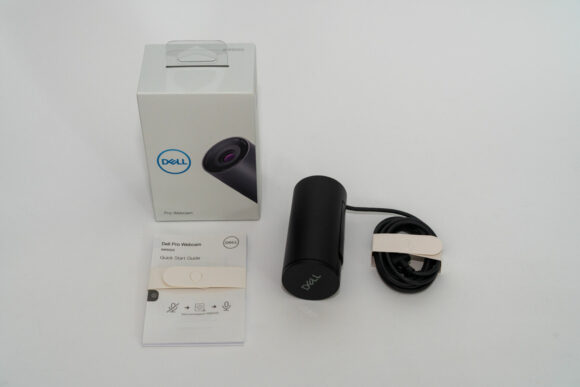 The retail box contains just the webcam and some pieces of documentation.
The Dell Pro Webcam WB5023 retails at $240.99 and it is available at Dell website.