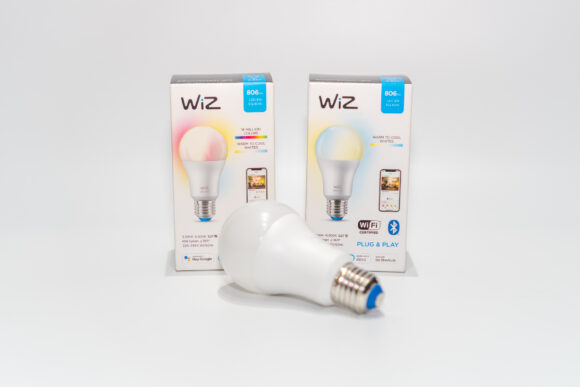 One of the easiest ways to get smart lighting at home is to replace existing light bulbs with smart light bulbs. This is what WiZ does with their LED Light Bulbs. I have two of their E27 LED light bulbs in this review: one with tunable white, and another with full RGB colours.
The E27 light bulb standard is one of the two common types used in Singapore, the other being the E14 standard. These are both screw kinds. E27 is the large of the two, more often used in larger light fixtures.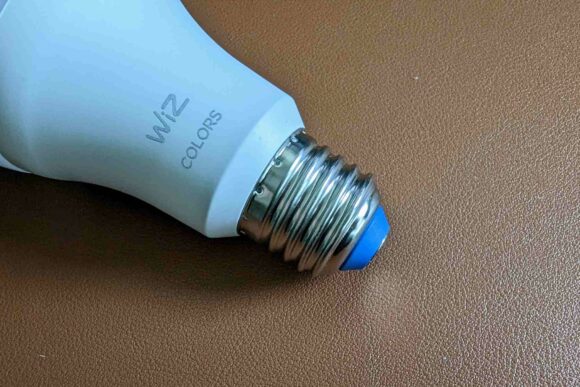 The WiZ LED light bulbs are thus easy plug-and-play replacement for any regular light bulbs in your existing light fixtures. Just like that, you get smart app-controlled lights. These light bulbs connect to your regular home Wi-Fi; no need for any gateway or other hardware. Then, use the WiZ mobile app on your smartphone to set them up.
Pairing the WiZ LED Light Bulbs to the network is simple and straight-forward. Once they are online, you can control them using the app.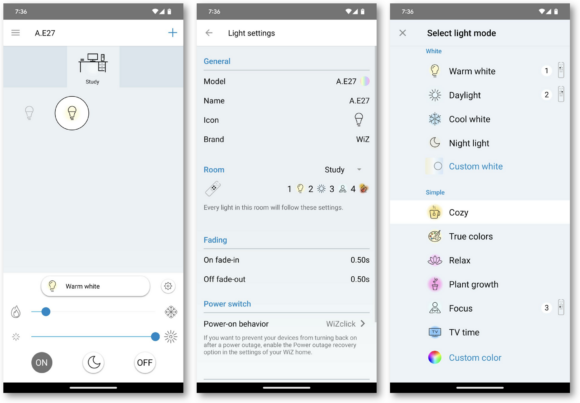 The Tunable White version only allows you to choose the white colour temperature (i.e. from warm white to cool white). The full RGB Colour version lets you choose a variety of preset colours, as well as allows you to go wild with full RGB customisation. You can even choose dynamically changing light patterns that can, for example, simulate light from a fireplace.
Using the WiZ app, you can set schedules to turn lights on and off. You can also, of course, remotely turn them on and off from anywhere in the world.
The WiZ app-controlled lights can be connected to Google Home, Alexa, Siri, SmartThings, and IFTTT. It is perhaps one of the most flexible in terms of the number of smart ecosystems it supports. I use Google Home, and connecting the WiZ LED Light Bulbs to my Google Home is simple. Once connected to Google Home, I can control these lights with voice commands via Google Assistant.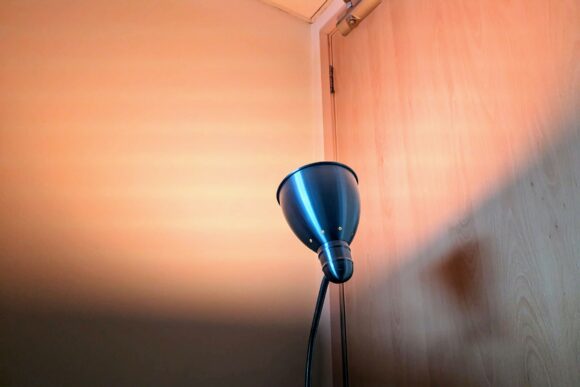 The WiZ LED Light Bulbs are rated at 8 Watts, puts out 810 lumens, and are the equivalent of a conventional 60 Watt light bulb.
WiZ also offers GU10 LED lightbulbs with similarly both Tunable White and Colour versions. These are easy to replace with spot lights that you may have at home.
Beyond light bulbs, the WiZ product range include LED strips, table lamps, downlights, and others. They also have smart plugs, motion sensors, and remote controls to complete your smart home setup.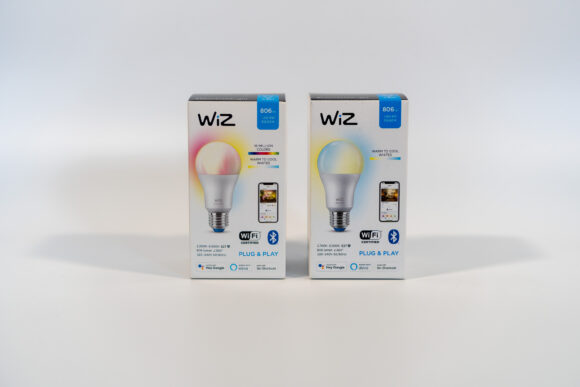 If you are interested in these WiZ light bulbs or their other products, check out the WiZ online store on Lazada.