ASUS today unveiled Transformer Book T300 Chi, the world's thinnest 12.5″ detachable 2-in-1 fan-less tablet cum notebook measuring just 7.6 mm thick. With an attached keyboard, the T300 Chi measures 16.5 mm thick, which is still thinner than Apple's MacBook Air at 17mm. This is nothing short of awesome for anyone looking for the ultimate in ultra-portability.
The T300 Chi will sport Intel's latest Broadwell processor, the Intel Core M, promising to deliver high-performance yet low-power. The Intel Core M is not yet in any shipping product at the moment, and it looks like ASUS will be among the first, if not the first, out with a product using the new processor.
Using the new Intel Core M Broadwell processor enables manufacturers like ASUS to design a hybrid device that is fan-less, which in turn allows for an ultra-thin profile. The energy efficiency of the Intel Core M Broadwell processor also reduces power requirements. These benefits are manifested in the T300 Chi.
The T300 Chi's 12.5″ IPS display packs WQHD 2560×1440 resolution, which is similar in pixel density to the Retina MacBook Pro (2560×1660 resolution in 13″). Up to 4GB of DDR3-1600 memory and up to 256GB of SSD flash storage is supported. The T300 Chi includes a HD camera, and weighs just 750g (1.45kg with keyboard).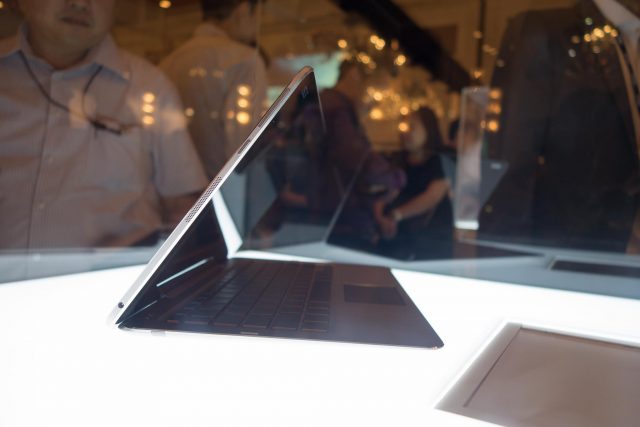 The ultra-thinness of the T300 Chi does mean sacrificing on some physical ports. There are no standard USB ports, for example, although there is one microUSB port. It's uncertain if the microUSB can be used with a MHL dongle for HDMI output to an external monitor, but even if it can, it's at best still an inconvenience. There are also no SD card slots.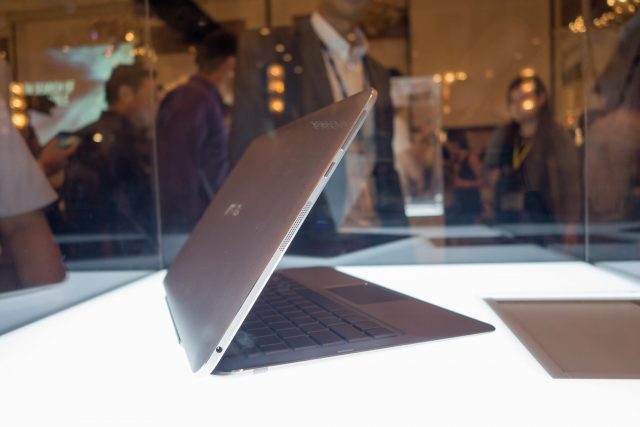 The T300 Chi will ship with Windows 8.1 / Windows 8.1 Pro. It's a real notebook, ready to run all your Windows applications.
ASUS has not announced pricing, but the T300 Chi will ship end of this year.