As you might know, Apple's Watch goes on Sale in Singapore from today. You can either find it at selected outlets of resellers like EpiCentre and iStudio, or you can order them online directly from Apple Singapore. For those looking at the high end gold Edition watches, it's available Malmaison by The Hour Glass.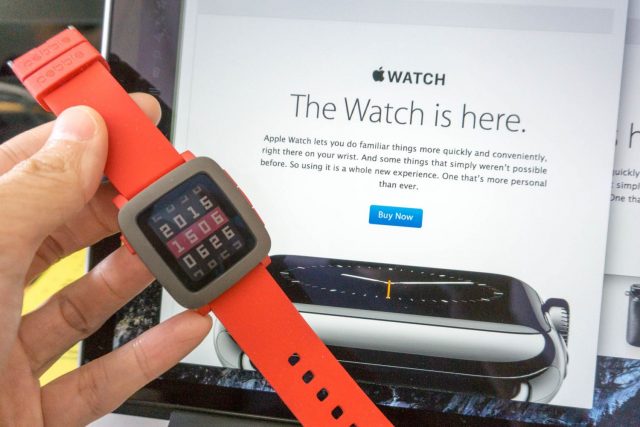 Apple's watch will undoubtedly generate immense buzz, although I don't feel there's as much excitement about it as when the iPhone was first launched.
The Apple Watch starts at S$518 at the bottom end. It's a whole lot more costly than the Pebble Time, or ASUS ZenWatch, or numerous other smartwatch offerings. The thing is, if you use an iPhone and you want a smartwatch, then you have little choice but to go stick with Apple. While understandably Android Wear watches aren't going to work with the iPhone, even platform-agnostic watches like the Pebble Time are generally better supported on Android than on iOS.
My beef with the Apple Watch, apart from price, is that it joins the list of gadgets that you'll have to stress over about battery life. If you're lucky, you only need to be concerned about remembering to juice it up every night. Or, for heavy users, you worry that your expensive watch becomes a rather dumb bracelet before the day is up.
The Pebble Time will last you a week. You could go on a short holiday without bringing its charging cable along. The Apple Watch adds to your burden. Hopefully it brings more joy to make it worthwhile.