I was looking for a place to bring the kids out a couple of weekends ago. Some place, preferably, where the kids could play, and we could all have a nice dinner. A place where we could hang around a bit. After searching among a couple of blog recommendations, we decided to go to Treehouse Cafe, a place at The Grandstand (former Turf City).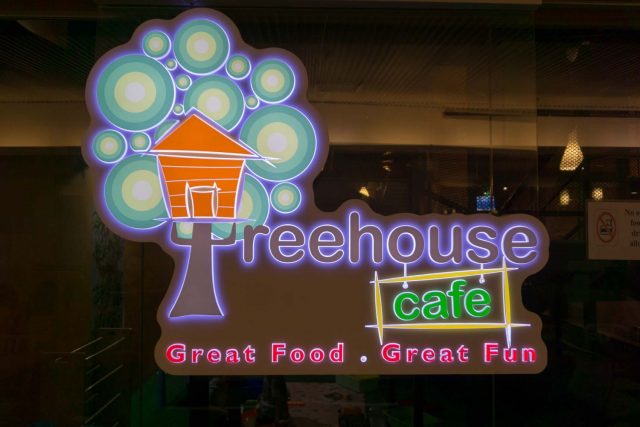 The Grandstand, if you didn't know, is pretty inaccessibly unless you drive or don't mind taking a cab. Alright, it isn't actually all that bad. A quick measurement check on Google Maps shows that Dunearn Road is a little over a 700 m walk away from The Grandstand's taxi stand.
Treehouse Cafe is located on the ground level of The Grandstand. The restaurant has a cozy laid back ambience. They serve a variety of European and Asian style cuisines, catering to breakfast, dinner and desserts.
The highlight, of course, at least for the kids, is the tree house. It's a simple two-level affair. There's a rack of magazines and books for reading, though in my opinion the lighting in there isn't suitable for reading. Then there are a toys, a couple of play sets, tables and chairs.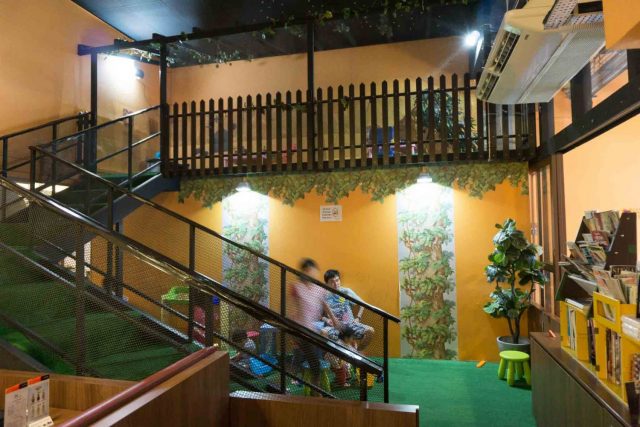 The second level is pretty bare. I suppose the toys and books up there are simply stuffs that kids have brought up. To be honest, there's not much to the tree house theme, apart from simply the fact that there are two levels.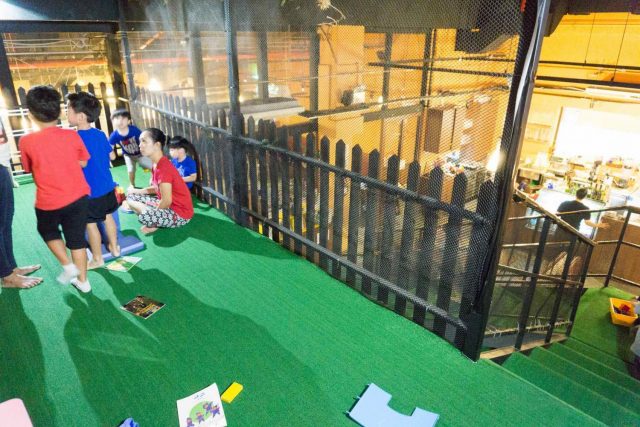 On the other hand, the ceaseless running up and down the tree house will surely be a great way to expend the kids' energies.
The play area is inside the restaurant itself. It's designed with a single entrance/exit in the centre of the restaurant, so you can be assured that your kids won't easily escape without your noticing, as long as, of course, you keep an eye on that chokepoint.
Food at the Treehouse Cafe is pretty decent. We had mushroom soup for starters. It was really nice. It was supposed to be for me, but I think the kids finished up most of it.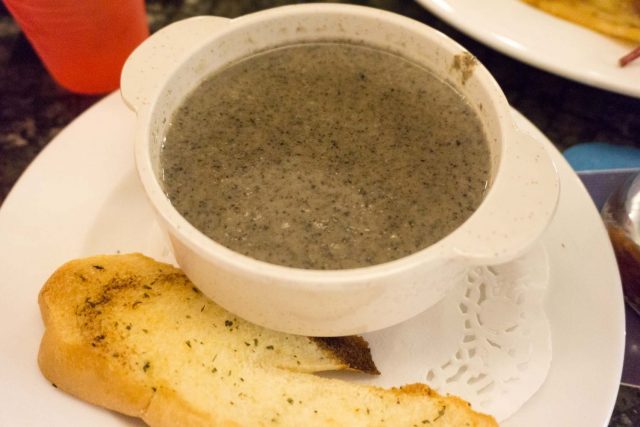 The kids shared a creamy chicken macaroni. I forgot to take a photo of it. They enjoyed it pretty much. This was ordered from the main menu. They do have a kid's menu with sets which include a drink and a scoop of ice cream.
For myself, I ordered the fish and chips. It came with a generous helping of salad. The fish itself was also really good — tender, succulent, and juicy. The kids, of course, also stole a couple of bits of the fish, and plenty of the fries.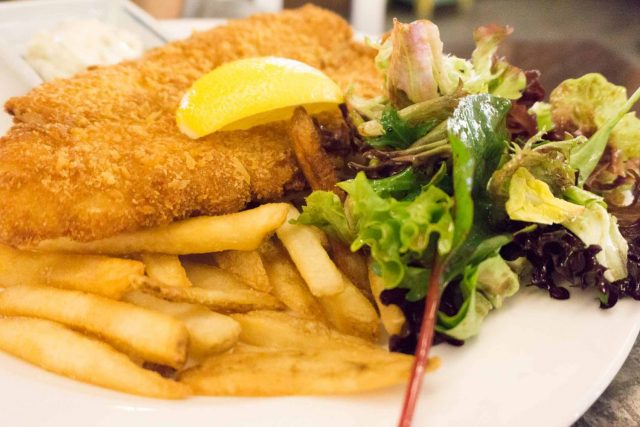 Treehouse Cafe serves a couple of beers, and they also have a wine list. A family restaurant cannot just cater to the kids, they need to take care of the parents too.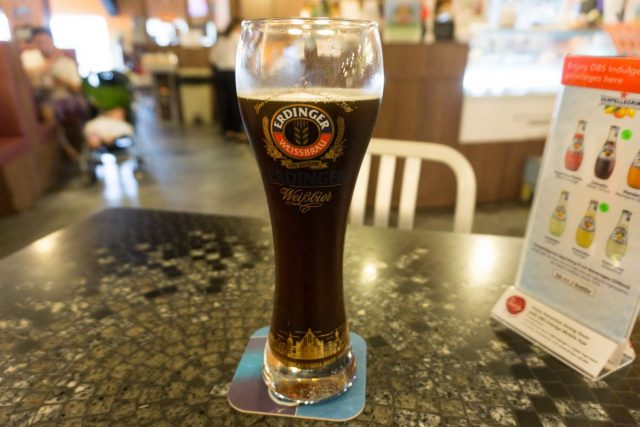 For desserts, we ordered a chocolate lava cake with ice cream. There was hardly any lava in the cake. Whatever little bit of it had already cooled and solidified.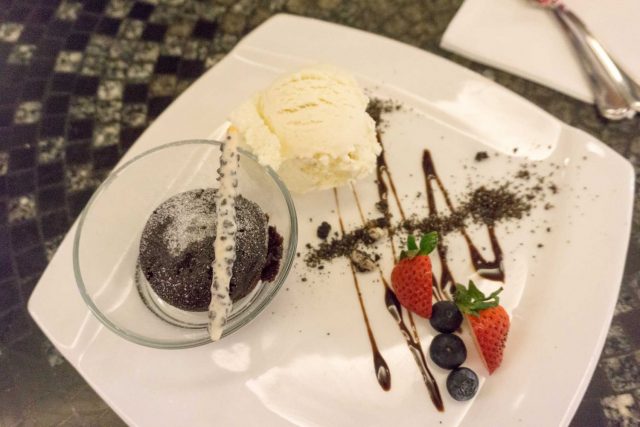 They serve ice cream from Mövenpick. I'm indifferent to the brand, but perhaps some others may take a fancy to them.
Treehouse Cafe caters to children's parties too, in case you're looking for venues to host one.
Overall, prices are middle-range, which I think is good value given the decent food quality, nice ambience, and the children's play facilities. It's a little out-of-the-way, but if you happen to be in the area or you have a set of wheels, this will be a nice restaurant for the whole family to visit.