It's really interesting that phone casings can often show up for sale even before the products they were designed to fit haven't been officially unveiled. I'm not sure exactly when Nexus 5X cases started going on sale, but it's certainly way before the phone itself has started shipping. Here I have a review of the Ringke Slim case for Google's new Nexus 5X.
I don't have the Nexus 5X to go with this review. So I'll just wing it and share about the Ringke Slim without actually knowing how the case will feel or work with the phone.
The Ringke Slim is made of hard matt plastic material, but which has a soft-touch feel to it. The surface is smooth, but the soft-touch matt finish ensures that the case will not slip off easily from your hands.
There are the appropriate cutouts all around for everything, including those for the Nexus Imprint fingerprint reader and microphones. There's also an eyelet near the bottom end of the left edge for stringing a phone strap.
The front face of the Nexus 5X is protected by a 0.7 mm raised lip of the Ringke Slim case.
Total exterior thickness of the Ringke Slim, excluding the raised portion for the main camera, is a hair shy of 10 mm. The case feels extremely light, you'll probably not even notice the the weight at all on the Nexus 5X.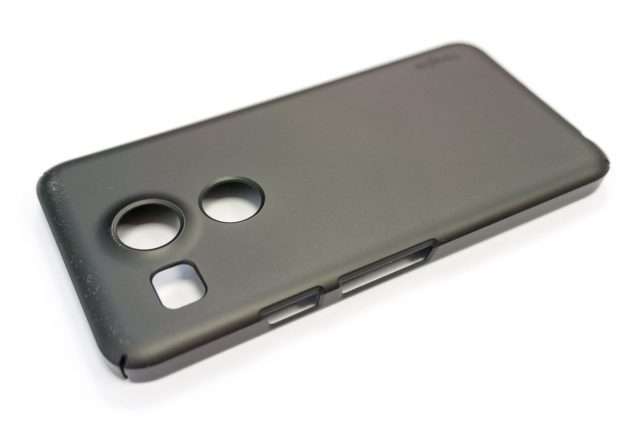 You might have noticed the gaps on the sides in each corner. I'm not sure why those were necessary. I suppose it will allow some flex to more easily fit the Nexus 5X, but this gap isn't often seen on other cases. Perhaps this was to allow some size variant because the case was designed even prior to the Nexus 5X's announcement?
The Ringke Slim case for Nexus 5X is available in four colours, Mint, Royal Gold, SF Black and Crystal. It is selling on Amazon for US$9.99, or S$14 from Qoo10.