Some people prefer notebooks that are light, compact, and easy to carry around. Others, however, need the power of a competent desktop hardware while on the go. If you fall into the latter category, you're looking for a "pro" grade notebook. This is what ASUS' ZenBook Pro UX501 aims to be, a portable compute powerhouse you can carry around in style.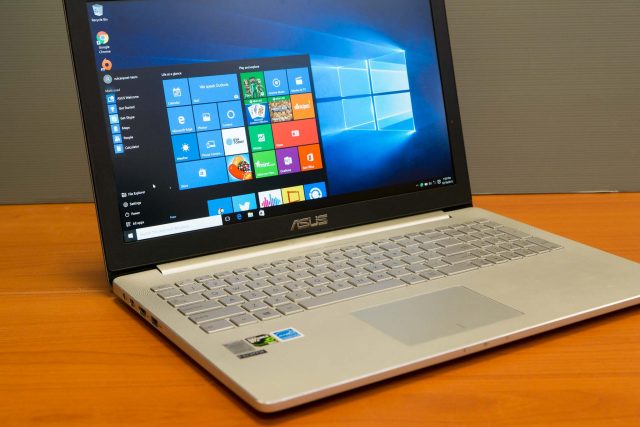 In a nutshell, the ZenBook Pro UX501 is set out to be a premium 15-inch notebook powerhouse. It has a 4K display, Intel Core i7 processor, and 512 GB SSD. It also has Nvidia GTX 960M graphics and Bang & Olufsen audio.
The ZenBook Pro UX501, like others in the ZenBook series, is clad in aluminium all around. Some people say it resembles Apple's MacBooks, but to me, the only similarity is that they both use aluminium. The concentric circles pattern on the cover is a recognisable ZenBook design. That aluminium all around, including on the keyboard, gives the UX501 an industrial feel. It looks tough. It's quite a solid build too.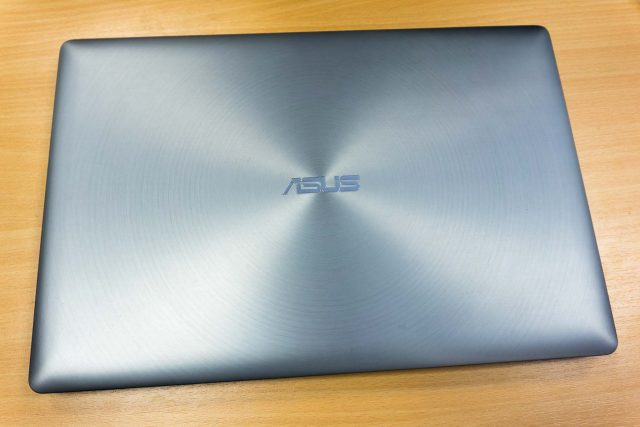 In many ways, the UX501 resembles the NX500 I reviewed last year. The UX501's keyboard adds on a full dedicated numeric keypad, thus quite effectively using the full space available for it. Despite the industrial look of the keyboard, they are comfortable to type. If you're going to be typing quite a lot, this is a pretty good keyboard to have on a notbeook. The keys are spacious, and there's good key travel. The dedicated numeric keypad is definitely a bonus for those you need to type lots of numbers.
The 4K display on the ZenBook Pro UX501 has a matt finish. I'm not sure why they didn't go with a glossy finish, since this powerhouse would be quite suited for graphics and multimedia work, and with Bang & Olufsen audio, also make for a great movie-screening notebook.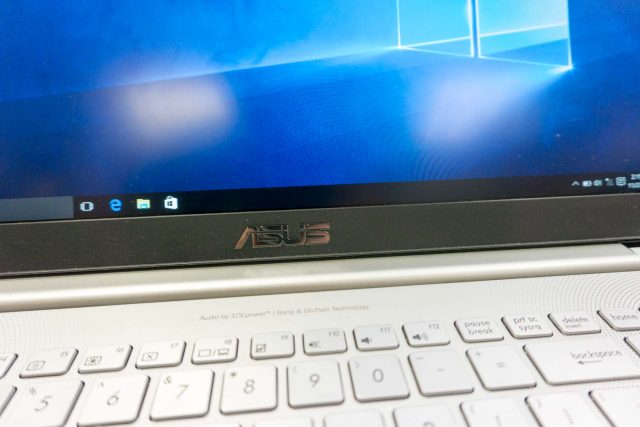 Many notebooks now have their display glass extend to the edge of the cover. The ZenBook Pro UX501, however, has a plastic bezel around the display screen. I suppose with a matt finish screen, they didn't see the benefit to have glass to the edge. The plastic, however, looks cheap, and seems to run contrary to the overall premium design of the UX501.
There's no touchscreen on this display, on this variant of the ZenBook Pro UX501. Given how Windows 10 has been built to be touch-friendly, this seems to be a bit of a disappointment.
The stereo speakers are beneath the keyboard, and they emit sound through a concentric pattern of holes in the spaces between the keys, extended to the edges on the side of the notebook (see photo below). The audio from the speakers are reasonably good. I did expect something more stunning though, considering the the Bang & Olufsen technology featured by ASUS.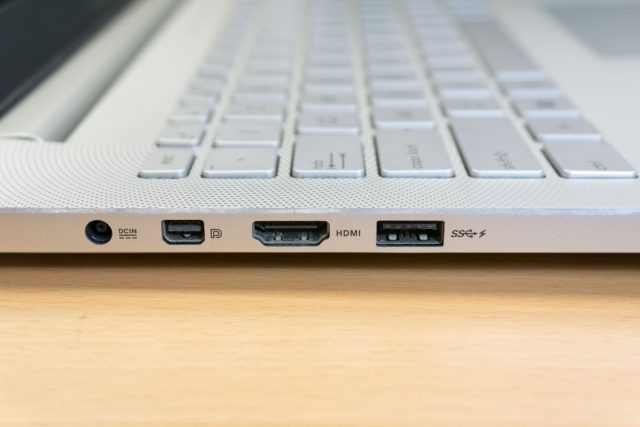 On the left side of the notebook, you'll find the DC input jack, Thunderbolt 2.0 port, HDMI port, and one of the three USB 3.0 ports. If you're going to need a secondary display, or connect to a projector, you'll have to use either the Thunderbolt port or HDMI port. Unfortunately, VGA ports are getting rare on notebooks.
The right side of the notebook has a headphone cum microphone  jack, a SD card slot, and the remaining two USB 3.0 ports.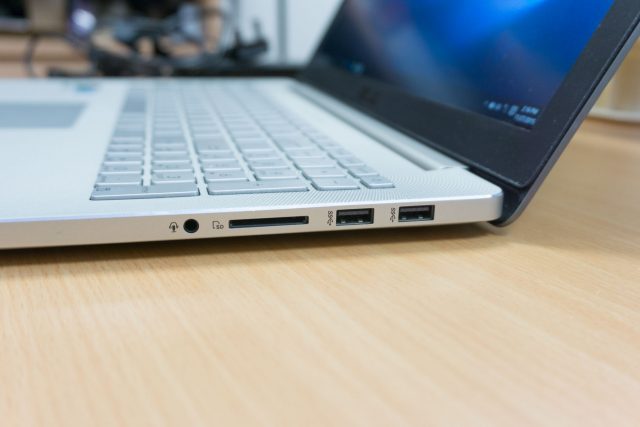 There's a 1 MP webcam above the screen. It's functional, if you want to use features like face recognition.
Under the hood, the ZenBook Pro UX501 shines. It is powered by Intel® Core™ i7 4720HQ Processor with Intel HM87 Express Chipset. It uses DDR3L 1600 MHz SDRAM memory, supporting 4 GB or 8 GB onboard with an additional socket to support a total of up to 16 GB of memory. There's 512 GB of speedy SSD storage. On top of all that, there's also NVIDIA GeForce GTX 960M with 2GB GDDR5 VRAM. With this sort of specifications, performance is just great, especially for graphics and multimedia loads.
Network connectivity is quite competent with 802.11b/g/n/ac Wi-Fi and Bluetooth 4.0.
I usually use a 13-inch notebook, so the ZenBook Pro UX501 naturally feels heavy to me. At 2.27 kg (for the version with 96 Wh battery), it's heaver than similar 15-inch notebooks. The 15-inch Retina MacBook Pro, which has a 99.6 Wh battery, for example, weighs 2.04 kg. There is a lighter variant of the UX501 with 60 Wh battery that's a little lighter at 2.06 kg.
Battery life on the ZenBook Pro UX501 is a little on the short side, lasting only about 5 hours with average use for me. If you need to work all day with this notebook, you'd definitely need to bring along the power brick.
Conclusion
The ASUS ZenBook Pro UX501 is a powerhouse that offers plenty of performance with a great 4K display.
Pros:
Good 4K resolution display
Excellent all around performance
Premium build
Comfortable keyboard
Cons: