There are plenty of cases for Mac notebooks. Most of them are designed to look nice, while also offering some protection against minor misadventures. What if you work in a tough environment, or are just plain clumsy with fragile items? Well, there's Urban Armor Gear's military-spec protective cases. They have one for the Retina MacBook Pro.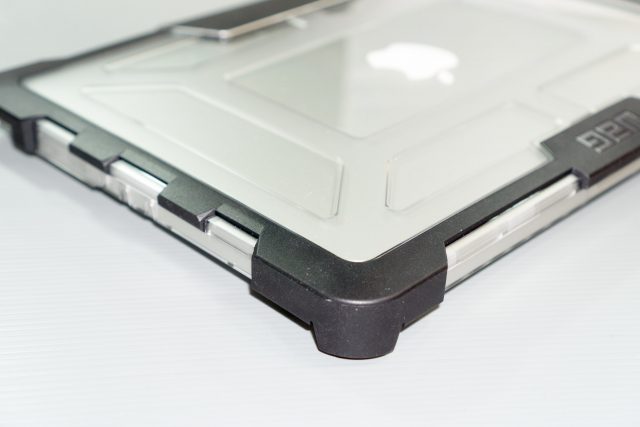 Urban Armor Gear (UAG) offered this clear coloured protective case for my 13-inch Retina MacBook Pro. From the outset, it's pretty clear this case is completely different from all the others. It's not designed to look pretty. Protection is its main game. In fact, UAG has them certified to a military standard known as MIL-STD-810G 516.6.
This military spec involves dropping the Retina MacBook Pro, contained within the UAG case, from a height of 48 inches (about 1.2 m). It's not just one drop, but 26 drops! This includes drops into each corner, as well as the face and back. At the end of it, the Retina MacBook Pro within must not sustain any damage, including scratches, dents, defects to the screen, and of course the notebook must be completely functional.
So just to be clear, this test isn't just about UAG putting up a video on YouTube to stake their toughness claim. It has to be tested by an independent test lab.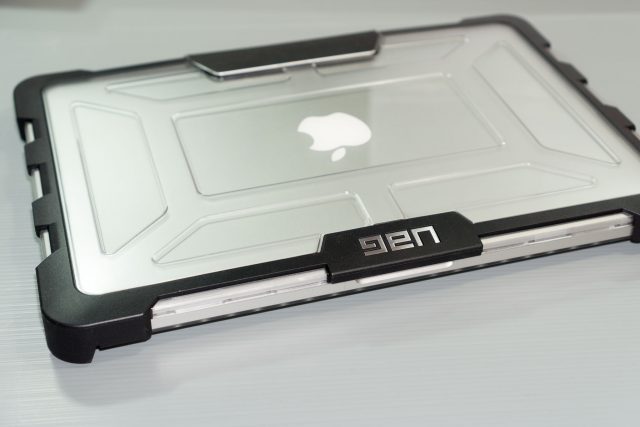 There is an abundance of rubber protection all around the case, including generous rubber bumpers around each corner, and very sturdy clips to keep the lid shut while in transportation.
On the other hand, the UAG case takes care to not completely cover the notebook as to impede ventilation. To that end, the bottom of the UAG case has generous ventilation slots to keep the Retina MacBook Pro cool during operation. The back "hinge" holding the top and bottom case together is made of non-slip FrogSkin rubber that double up as a comfortable hand grip.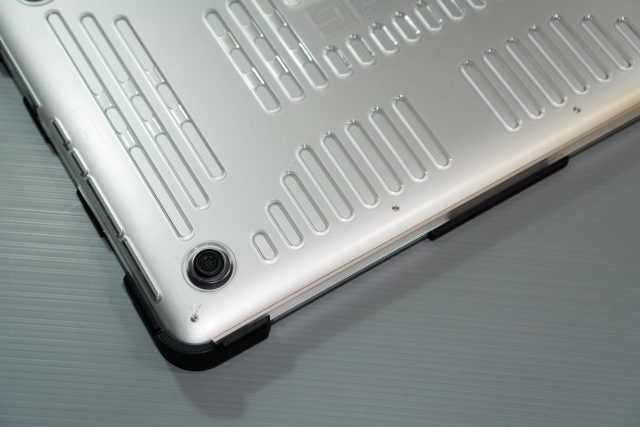 Notice that there are also corresponding cutouts at the edges of the case for ventilation outlets of the Retina MacBook Pro. The generous rubber feet also help ensure that the case is lifted clear of the surface.
All ports of the Retina MacBook Pro are accessible with the case on.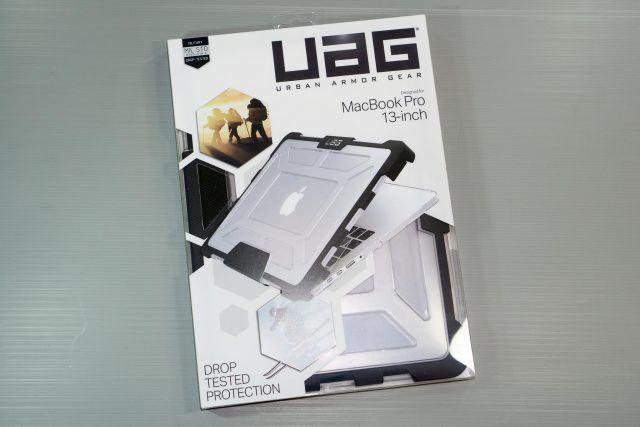 The UAG case for 13-inch Retina MacBook Pro costs S$119 on Lazada, though they are currently running an offer at S$97.60.
Conclusion
The UAG case offers really excellent tough protection for your 13-inch Retina Macbook Pro from serious falls.
Pros:
Tough all-around protection
Well ventilated, ports are accessible
Cons:
Rugged look might not appeal to everyone