If you've been waiting for the fourth telco to come around, wait no longer. There is a new telco now, Circles.Life, and they've just gone live yesterday. Circles.Life labels themselves a digital telco, with a focus on data-savvy customers and bringing a new era of customer experience. They've unveiled their price plans, and I'm excited to share what Circles.Life has to offer.
Circles.Life is a different type of telco than the SingTel, StarHub and M1 that you're familiar with. Circles.Life is a Mobile Virtual Network Operator (MVNO), which means they do not actually own any physical cellular infrastructure. Instead, MVNOs depend on, or lease, the network of another cellular operator. In the case of Circles.Life, they ride on M1's network. In principle, if you're a Circles.Life customer, you actually use M1's network, but enjoy the customer experience from Circles.Life.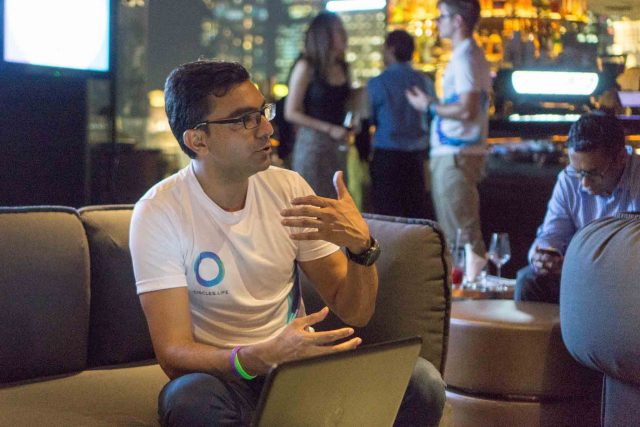 So let's just jump right into the price plans. There's basically just one basic plan, on which you add whatever else you need. The up-front cost right now is just $4 for registration, which comes with a SIM card, delivery of the SIM card, and number porting. Circles.Life states this is an early bird promotion.
The month charge starts at $28. For that amount, you get 3GB of data, 100 minutes of talk time, unlimited WhatsApp, caller number display, roaming, and maximum 4G LTE speeds. You can change your plan details any time, any number of times, without any of those one-off charges.
If you need more data, talk time, or perhaps some SMS (the base charge doesn't include SMS), you can do that any time through Circles.Life's CircleCare smartphone app, available for both Android and iOS. You can add $6 per GB/month of data, $4 per 100 minutes/month of talk time, and $4 per 100 SMSes/month. These are adjustments to your month plans, so the new quota commences in your next billing cycle.
Here's the cool part. What if you're already running out of data in your current billing cycle? You can add boost. At any time, you can add 100 MB for $1, which takes effect immediately in your current cycle. Or add 250 MB for $2, or $500 MB for $3. Boosts apply only within the current cycle, so the added data quantum lapses at the end of the cycle. If you want to add data permanently, you've to adjust your plan itself.
There are pay-as-you-go rates available for talk time and SMS use above the base plans.
Circles.Life also offers bonus data, which you can earn by being an early bird customer, loyal customer, or perhaps through other promotions, events, or Circle.Life's offerings. Right now, for example, early bird customers get extra 2GB of data.
With the CirclesCare app, customer support happens online. Plan changes, billing, payment, they all happen through the app. You also get real-time usage monitoring of your plan through the app. If you need support, their happiness expert is available anytime on the web or on-the-go through mobile live chat.
I'm a little disappointed that there's no SMS included in the base plan. I don't need much SMSes, but inevitably there are times I'll need to text someone who isn't on WhatsApp. Circles.Life imagines for everyone to go on WhatsApp, and their unlimited WhatsApp, inclusive of videos and anything else that WhatsApp can do, is certainly commendable.
On the other hand, there are many exciting things going for Circles.Life. The app, in particular, is very unique and a totally new experience. You really feel you're in control of your mobile plan now. What's more, there are also no contracts.
Are you ready to switch? Head over to the Circles.Life website.