I've officially started my foray into home automation projects with the procurement of this tiny Z-Wave radio daughterboard for the Raspberry Pi. This is the Z-Wave.me RaZberry PI GPIO Daughter Card. It's really tiny, as you can see in the photos, measuring just 19 x 40 mm in dimensions.
The RaZberry PI GPIO Daughter Card does also come with a license for the Z-Way software, Z-Wave.Me's flagship software to control Z-Wave networks. This will allow me to quickly get started working with Z-Wave devices. Together with a Raspberry Pi, I already have a complete functional Z-Wave controller, although I don't preclude the idea of a controller appliance coming into the setup. This RaZberry setup is more of a testing platform.
So with much excitement, I assembled the RaZberry / Raspberry Pi, and started pairing it with a TBK power plug. Everything worked. Like it should, of course, but you know, I'm always ready to expect unexpected problems. I did, for example, had a bit of trouble locating a free microSD card for my Raspberry Pi 3, as well as getting briefly tripped up by an outdated Raspbian image not supporting the Raspberry Pi 3.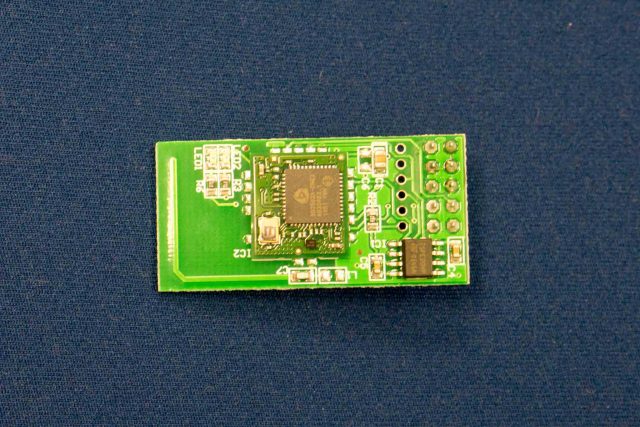 The Z-Wave parts, however, just worked. I could switch on and switch off stuffs through the Z-Way web interface. It's just something really simple, really basic, but well, every time I do something for the first time, I'm sort of prepared that they won't just work the way they are supposed to work. So yes, I couldn't be happier that it was so simple.
Samsung's very attractively priced SmartThings Hub currently sells for just US$79 on Amazon (Amazon affiliate link). It does have Z-Wave, but it's going to be running on US-frequency. After some thought, I've decided I'll go with the frequency approved for Z-Wave in Singapore, 868.42 MHz, so that means, in general, I can't get stuff from the US. I'll have to either get stuff from Singapore, or from the UK (or EU), or if from other places, that they are specifically marked as for the UK.
My little experiment is a small beginning. But it's a beginning for bigger things to come.