ASUS launched their first smartwatch, the original ZenWatch, back in late 2014. In the following two years, they launched two more generations of smartwatch, with the current ZenWatch 3 arriving late last year. There are many other smartwatches in the market now, but the new ZenWatch 3 manages to find space to stand out from its competitors.
I reviewed both the original ZenWatch as well as the ZenWatch 2. At first glance, the ZenWatch 3 looks very different, yet at the same time you still see a resemblance in style. The huge difference is in the shape. While the first two generation were squarish, ASUS has gone with a round shape in the ZenWatch 3, helping it to look more like a traditional watch than it ever did before.
The excellent stainless steel body used in the earlier ZenWatch and ZenWatch 2 is carried over to the ZenWatch 3. The build quality is really good. The large chronograph-style buttons and 9.95 mm thin body, at least relatively for a smartwatch, contribute to an overall beautiful design. It's probably only until you see the display that you'll realise that the ZenWatch 3 is actually a smartwatch.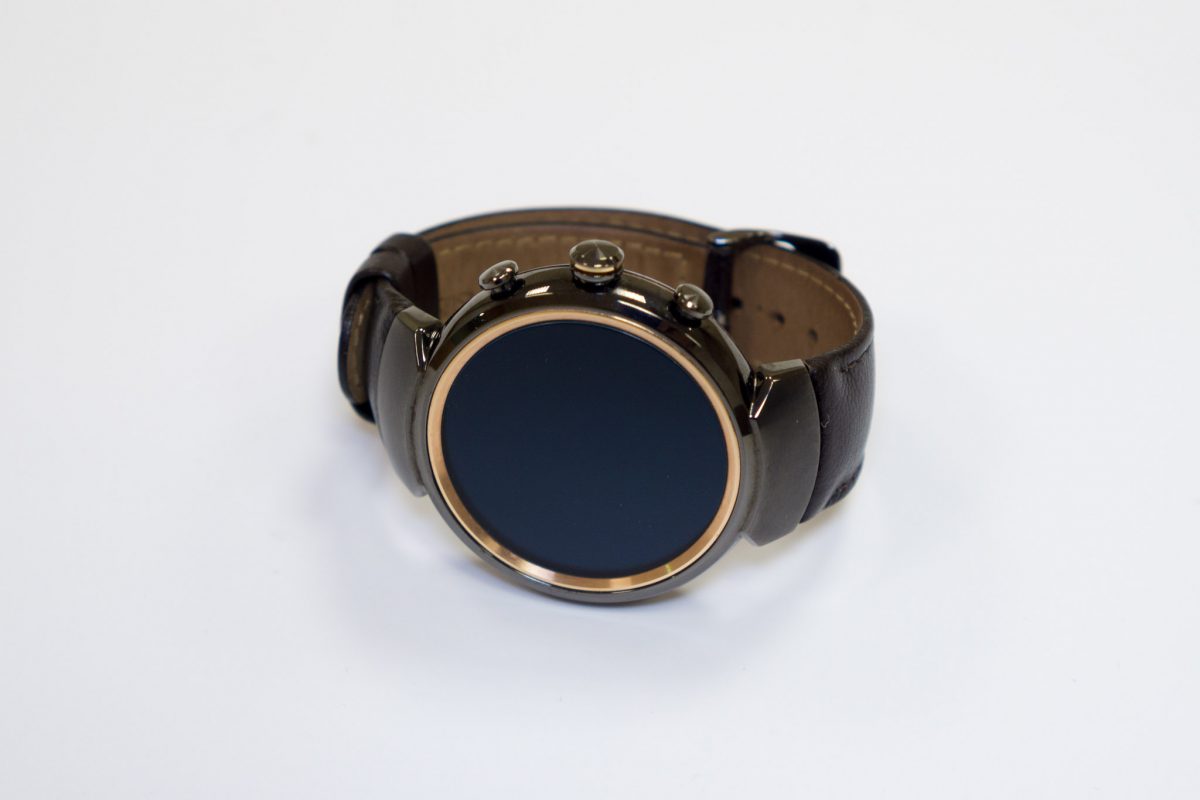 The three side buttons on the ZenWatch 3 are unusually large, but they do complement the overall watch design, and they do provide good tactile feedback.
The ZenWatch 3 has a 1.39″ circular AMOLED display with 400×400 resolution, offering about 286 ppi pixel density. The display is vibrant, and manages to be perfectly usable even in moderate sunlight with "brightness boost" turned on. Auto brightness works well, and there's a "theatre mode" which basically turns off the display, ensuring that the ZenWatch 3 won't accidentally cause a distraction when you're watching a movie.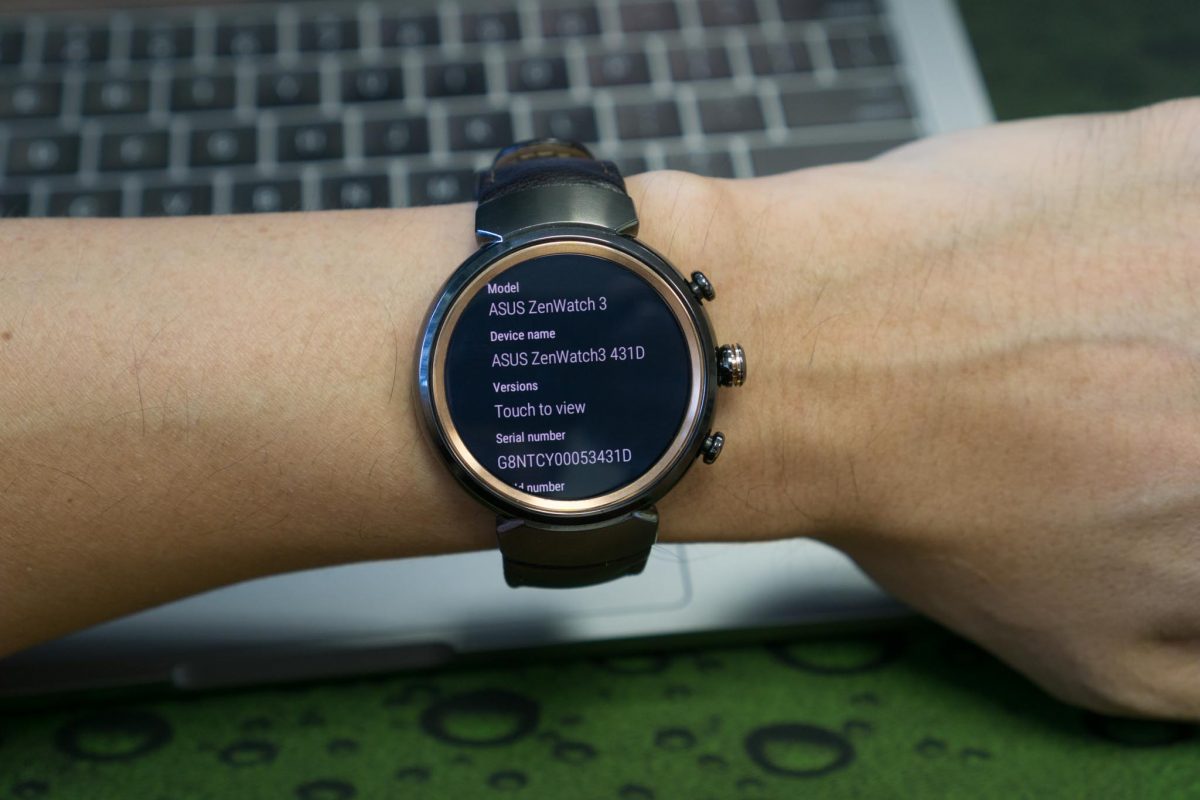 Under the hood, the ZenWatch 3 is powered by Qualcomm's Snapdragon Wear 2100, the new chip designed specifically for wearables like smartwatches, boasting better performance and improved battery life. Despite 512 MB of RAM, pretty much standard these days on Android Wear smartwatches, I still detect occasional stutters and lags. Hopefully these can be improved with future software updates.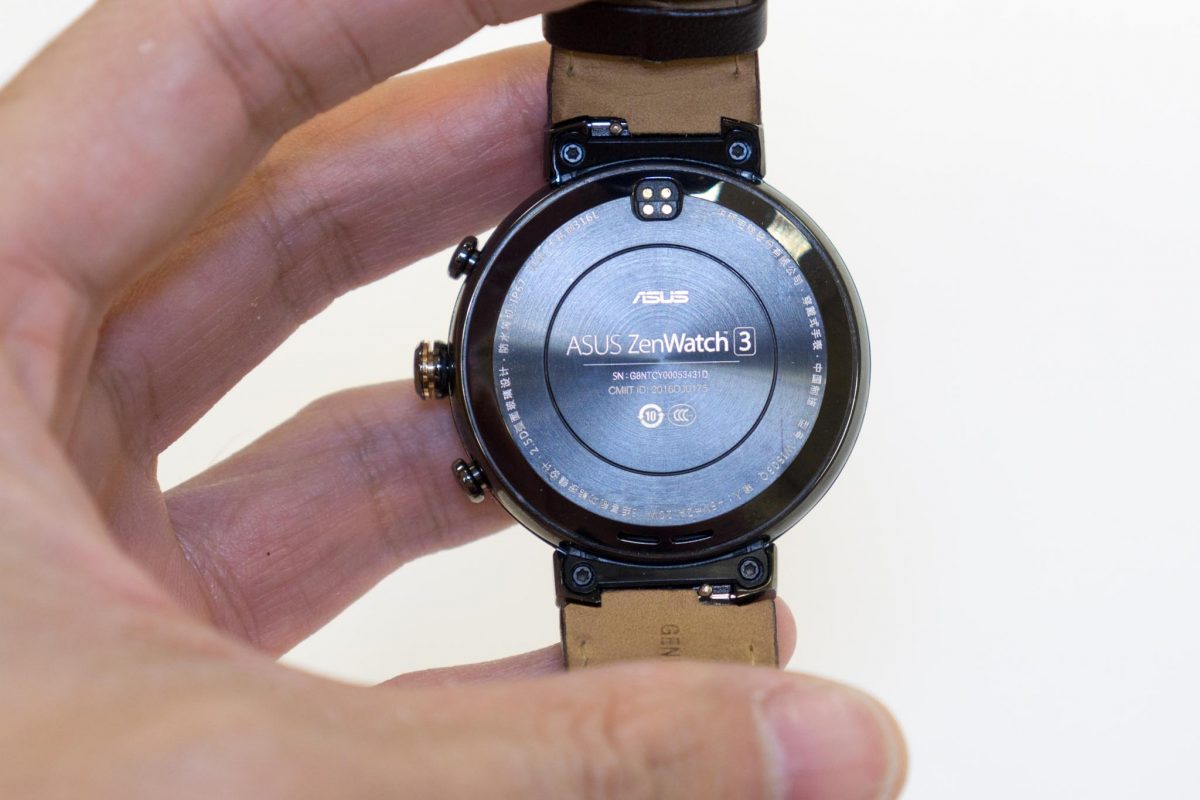 ASUS claims the 340 mAh battery in the ZenWatch 3 will run up to two days. With just moderate use and the display not always on, you might be good past 24 hours. However, if the display is set to always on, you will struggle to pull through a full day.
A good thing is that the ZenWatch 3 supports quick-charge, with 60% charge topped up in 15 minutes. Of course, this requires you to carry the proprietary charging cradle along.
The charging cradle attaches magnetically to the back of the ZenWatch 3.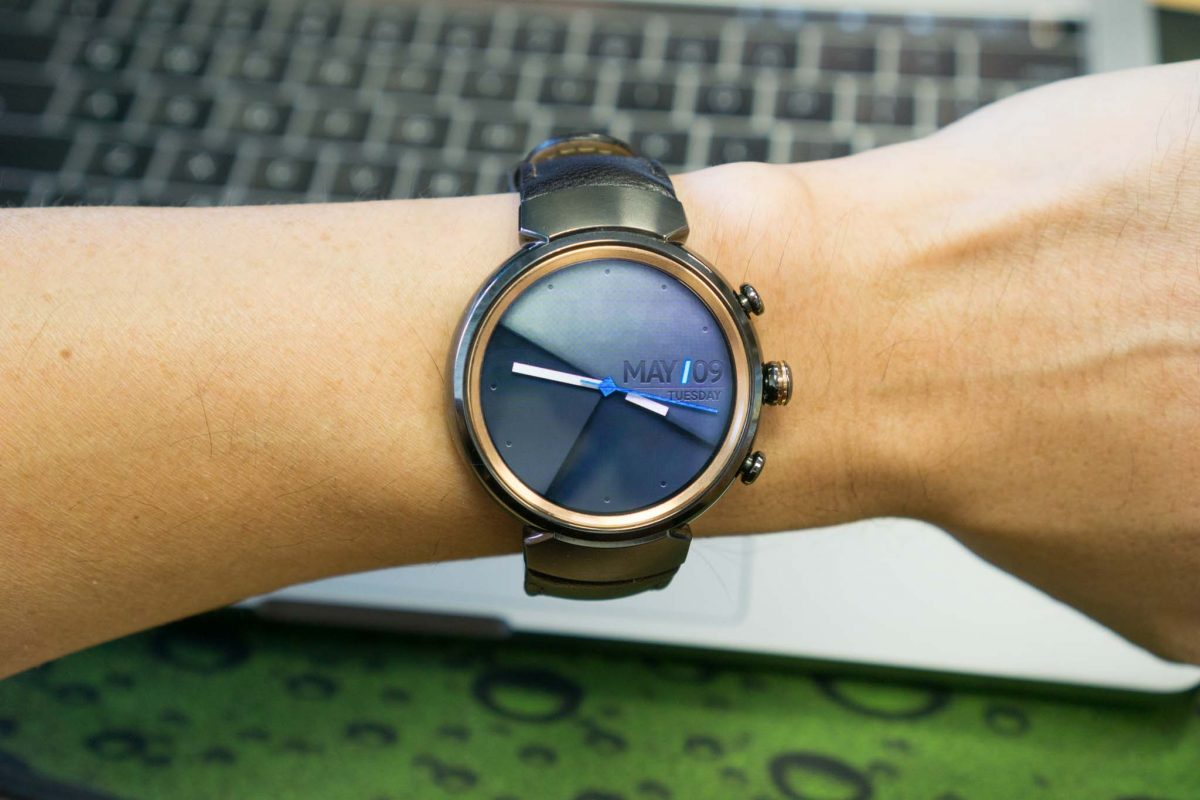 The ZenWatch 3 runs Android Wear, and is compatible with both Android 4.3 and upward, as well as iOS 8.2 and later. The exact feature list varies between the Android and iOS. There's quite a bit you can do with the ZenWatch 3, given the variety of apps now available on the Android Wear platform. This includes apps for productivity, games, and even checking bus schedules.
There are also plenty of watch faces provided by ASUS, and if you don't like any of them at all, there are yet more you can find from the Google Play Store.
For fitness and health tracking, the built-in ZenFit app tracks steps, workouts and sleep, and integrated with Google Fit. There is no heart rate monitoring on the ZenWatch 3 though. I had hoped ASUS would finally include this functionality which had been missing in the earlier two generations of their smartwatches. There's also no GPS or NFC, though these are lesser important features to me.
The ZenWatch 3 is IP67 rated, which officially means it can be submerged in up to one metre of water for 30 minutes. Getting it wet while washing your hands is fine, but you're not supposed to shower or swim with it.
You can take calls on the ZenWatch 3 with the built-in speaker and microphone, or seek out Google Assistant on it, all without taking out your smartphone.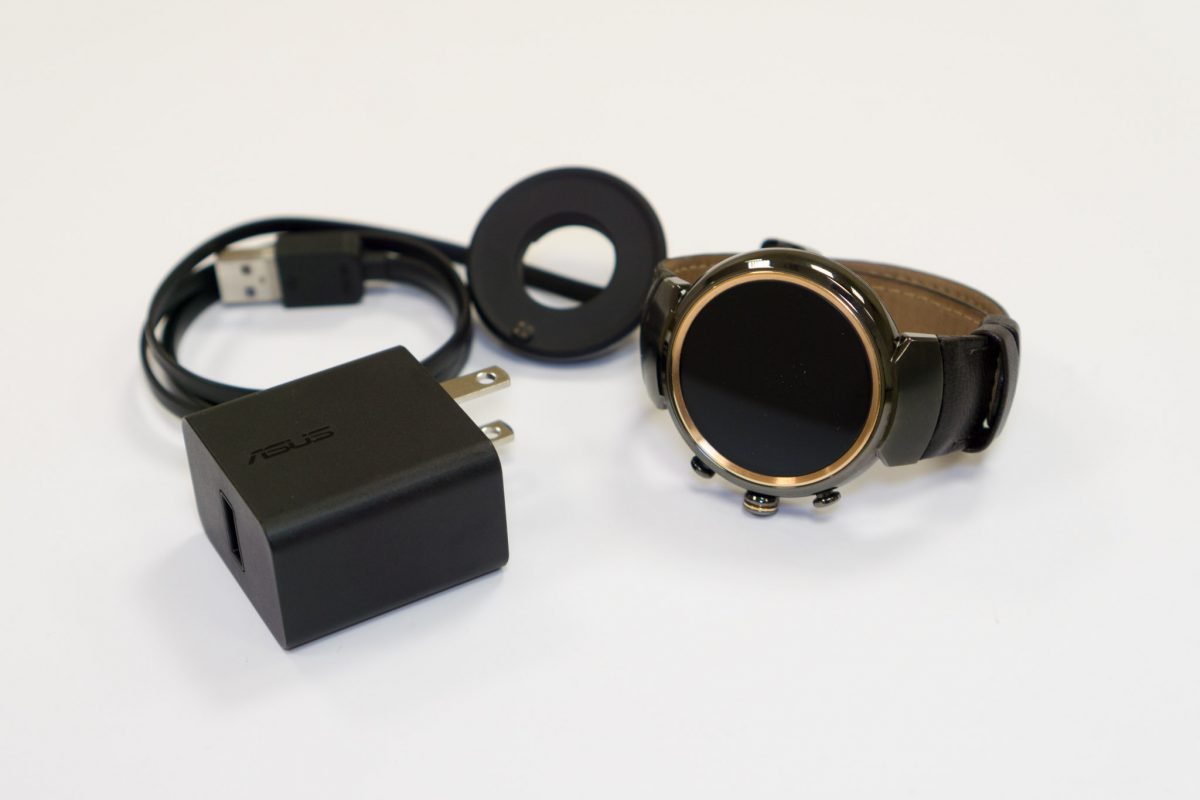 The ASUS ZenWatch 3 retails for S$369, and is available in Silver, Gunmetal, and Rose Gold.
Conclusion
ASUS continues to refine their ZenWatch smartwatches, with the 3rd generation ZenWatch 3 now transformed into a round shape, but otherwise retaining their beautiful design and style.
Pros:
Excellent build quality
Beautiful design
Bright vibrant display
Cons:
Battery life may be an issue
No heart rate monitor