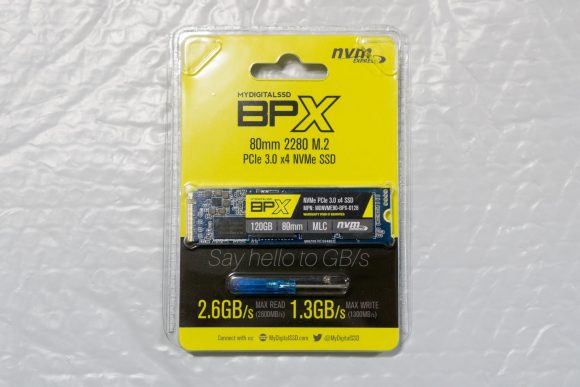 The MyDigitalSSD brand is not very well-known, but the company wants to make great products that sell for budget prices instead of throwing advertising dollars around. Encouraged by a Tom's Hardware review from last year, I decided to get the MyDigitalSSD BPX 80mm 2280 M.2 PCIe 3.0 x4 NVMe SSD from Amazon.
I had not previously considered a NVMe storage for my FreeNAS SLOG device. My plan had been to use a SATA3 SSD, until I found out that my motherboard's M.2 slot can be used with a PCI Express 3.0 device without sacrificing any SATA port count. This is nice, since I can preserve as many SATA ports as possible for data storage drives.
If you're unfamiliar with NVMe, here's a quick primer. NVMe (Non-Volatile Memory Express) , pronounced "never me", is a storage interface like SATA. But it's not just a better SATA. When SSDs became more commonplace, even the SATA3 interface was a bottleneck. NVMe was designed for flash-based storage, taking advantage of this new storage that behaves more like system memory than hard disk drives.
While SATA3 speeds top out at 6 Gbps, the NVMe interface run at the PCIe bus speeds.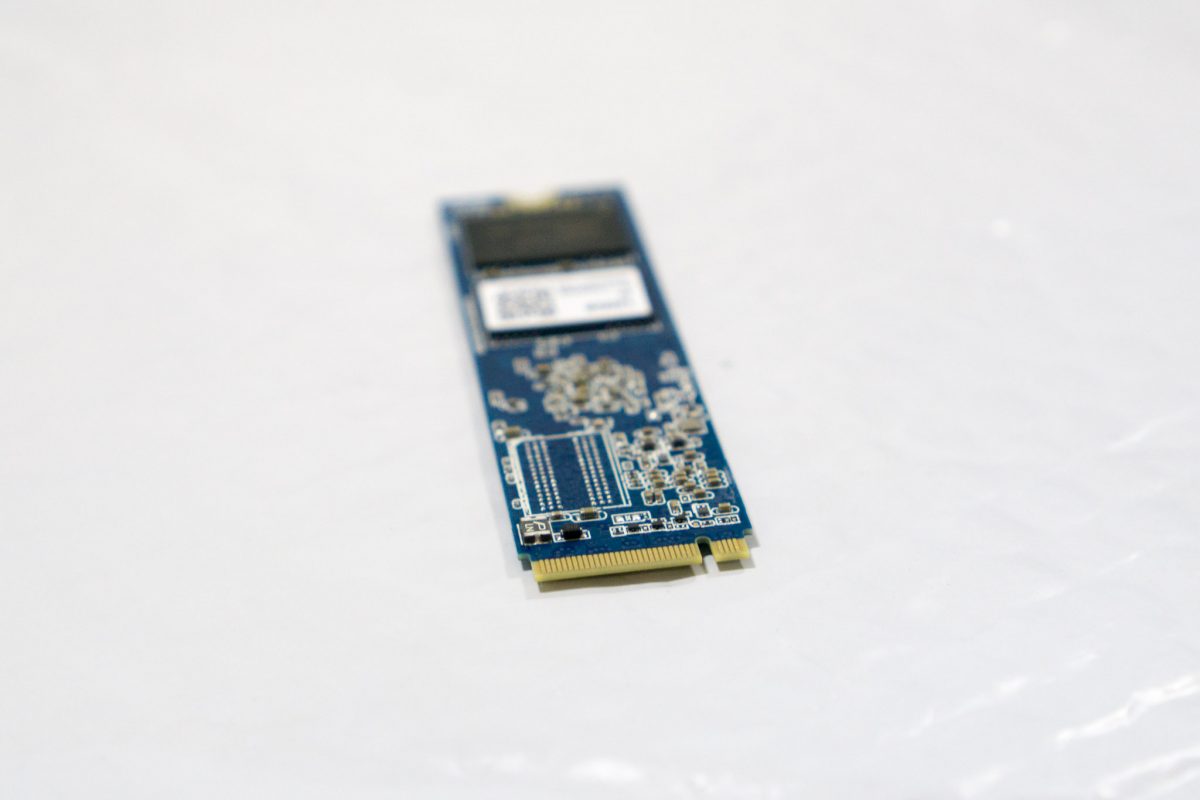 This MyDigitalSSD NVMe storage, for example, has a claimed 2.6 GB/s read speed, and even though actual measured 128 KB sequential read performance clocks in at just under 2 GB/s, it's heaps faster than you can get with SATA3. 128 KB write performance clocks in at just under 800 MB/s. 4K random IOPS measures at well over 150K.
NVMe is blazingly fast, and the MyDigitalSSD is itself quite impressive.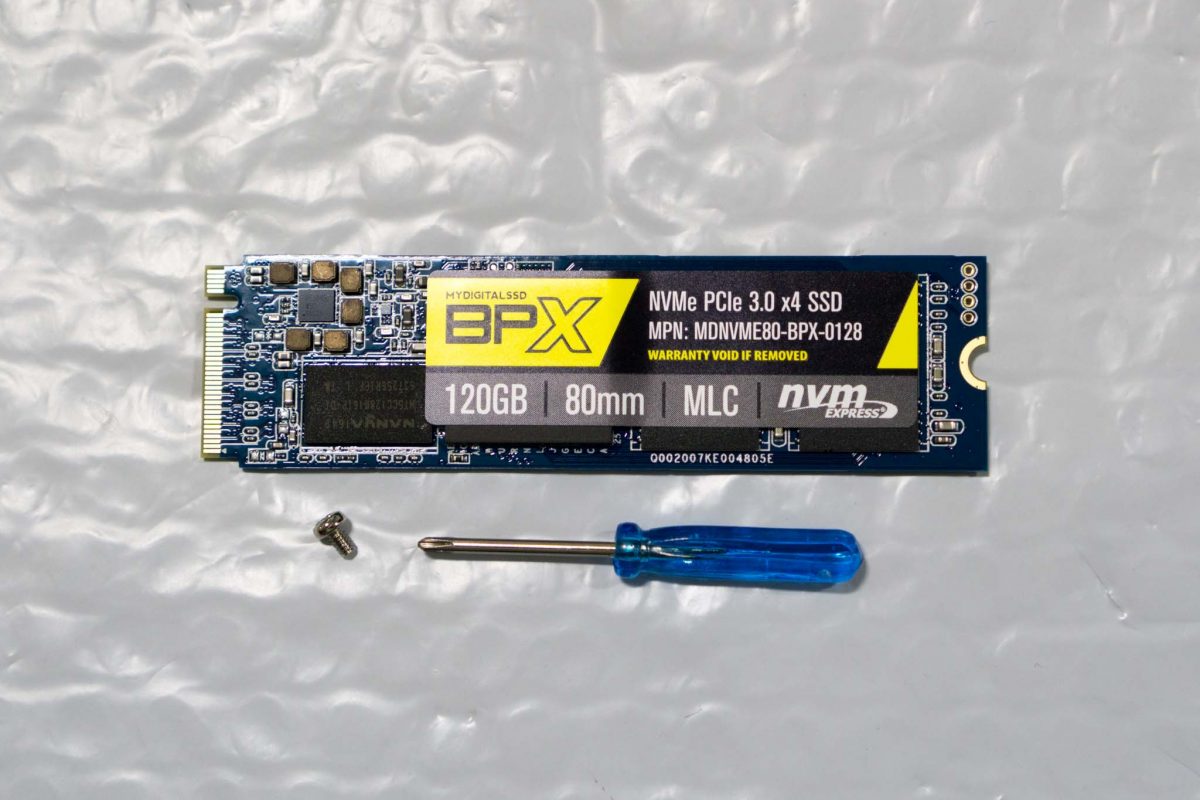 The MyDigital NVMe SSD very conveniently comes with a M.2 mounting screw and a mini-screwdriver.
Installing in my ASRock B250M Pro4 motherboard was a breeze, except, of course, my clumsy fingers needed a bit of time to grapple with the tiny screw.
Getting this NVMe storage configured as an SLOG device in FreeNAS is easy. Go to Storage, click Volume Manager, select the Zpool in the "Zool to extend" dropbox, add the appropriate disk, be sure to choose the "Log (ZIL)" device type, then click on the Add Volume button.
If there's already an existing SLOG device, you can safely just remove it first: Click on Storage, click on the Zpool device, click on the Volume Status button at the bottom, then after selecting the SLOG device to remove, click on the Remove button.
The SLOG device doesn't need to be large. I went with the smallest capacity available, 120 GB, but even then this is much more than I would ever need.
The MyDigitalSSD BPX 80mm 2280 M.2 PCIe 3.0 x4 NVMe SSD 120 GB is available from Amazon (affiliate link) for US$69.99.