One app has been the butt of many jokes recently. SGSecure came into the spotlight after it surfaced that all Ministry of Defence (Mindef) and Singapore Armed Forces (SAF) personnel were compelled to install the app into their smartphones. It's not very smart for good public relations. This epic thread on Reddit shows why.
It doesn't mean you should write an app just because you can do it. If you do write an app, then know that it is just an app. It's a means to an end. In this case, this is just a channel. Why is the app so important that every Mindef and SAF personnel need to install it? Is it like some virtual talisman that will keep the user safe from harm?
Of course not.
I get it, someone in the government wants to drum up publicity for the app. It's probably someone's KPI for this work year. Not surprisingly for a military organisation, the execution of such an objective came to what it did. It is a must for everyone to install the app. In some army camp somewhere, you can't book out until you install the app.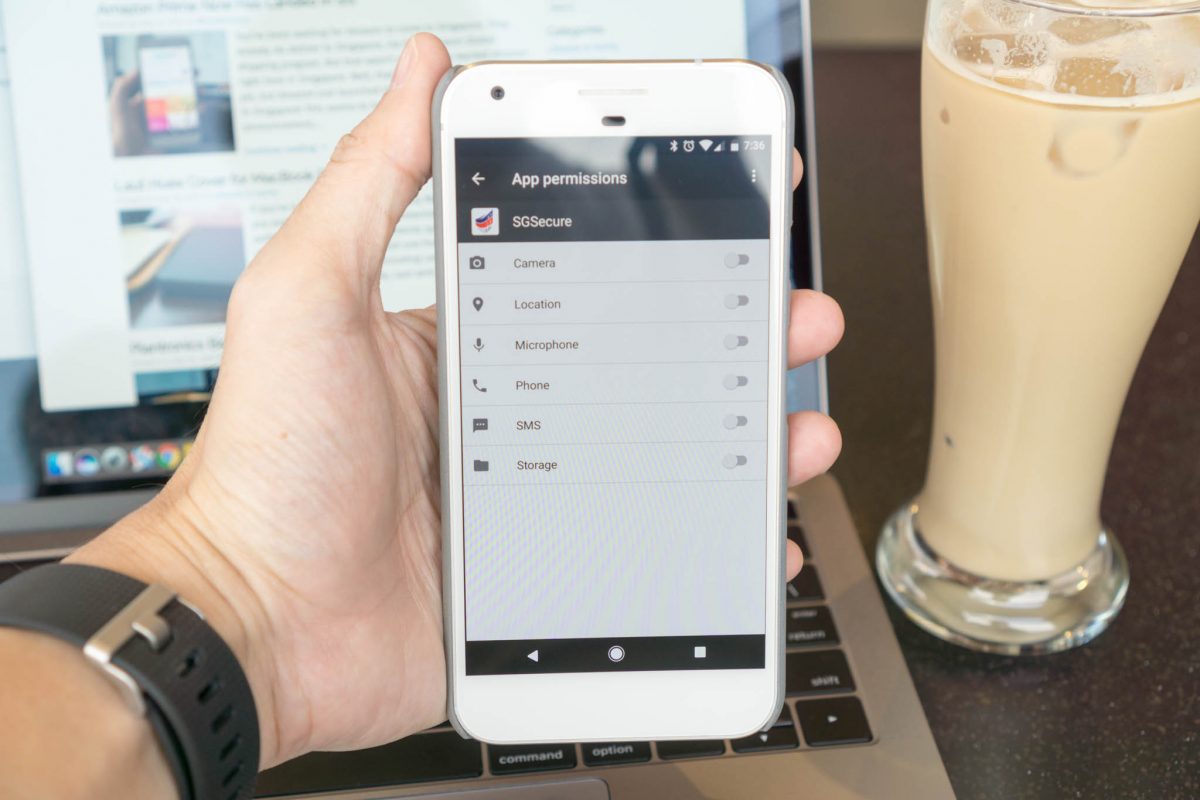 The way the SGSecure app was sold drew much suspicion from, well, suspicious people like myself. The app asks for a great deal of permissions, including for access to:
Camera
Location
Microphone
Phone
SMS
Storage
Why does it need my microphone, my location, my camera, my SMS, and others?
Now, to be fair, this alone shouldn't raise much concern. WhatsApp asks for the same bunch of permissions, plus an extra permission to access your contacts. So apart for, perhaps, a general distrust of the SGSecure app, it doesn't seem like it's asking for anything worse than something else that most of us are quite happy and comfortable to use.
The Terms & Conditions in the SGSecure app does give cause for more concern. In particular:
This Application may access any function, software or hardware of the device in which it is installed ("Your Device") including, but not limited to, the camera, video camera, location services, messaging services, and connection to the internet, to safeguard the safety and security of the public.
Further:
You will need to turn on Your Device's location services in order to allow this Application to access your location and thereafter your location may be transmitted to the Singapore Police Force when you use this Application.
Oh wow.
It's probably the kind of legalese a lawyer likes to write. Cover all your bases. Whether the app actually does what the Terms & Conditions asks for you to accept is another matter altogether.
The app may do bad things, or it might not. The point is, however, the app wants you to agree to let it do all those bad things.
With all the fuss around the SGSecure app, you might just wonder what magical features the app offers that makes it so essential and so important. Well, it apparently does only four things:
Allows you to report something that you saw happening or that happened. Oh well, how about just sending a WhatsApp message with photos and/or videos to the Police?
Allows you to call the police, SMS the police, or call the SCDF (fire and ambulance). You'll just be redirected to use your usual phone's phone, and SMS. Noting magical at all.
Receive alerts. I thought the telcos could already do that.
Learn about SGSecure. It's just a website, really.
There's really nothing inherently useful about the SGSecure app.
I appreciate that public education is important. There are many channels that the government has employed in the past, including through television, radio, newspapers, posters, and others. This app can be but just another channel.
I'm neither saying the app is needed, or that it shouldn't exist, but that it's only just another mechanism in the overall strategy to protect Singapore. Don't hard-sell it so much. The more you force it to people, the more they resist accepting it.