You've probably not heard of AVITA. They're a new lifestyle tech brand that just debuted their LIBER series of notebooks in Singapore late last year. I thought there're already too many brands and models of notebooks in the market, but AVITA thinks there's room for them. Perhaps so.
AVITA has positioned their LIBER line-up as a stylish range of notebooks that combines performance with fashion. They have several configurations of 13.3-inch and 14-inch notebooks. I've a 13.3-inch model fitted with a 7th generation Intel Core i5, 8 GB RAM and 256 GB SSD, and, my first impressions of it are good. First impressions are definitely important, and I commend AVITA on paying due attention to that, right from the get-go with their packaging.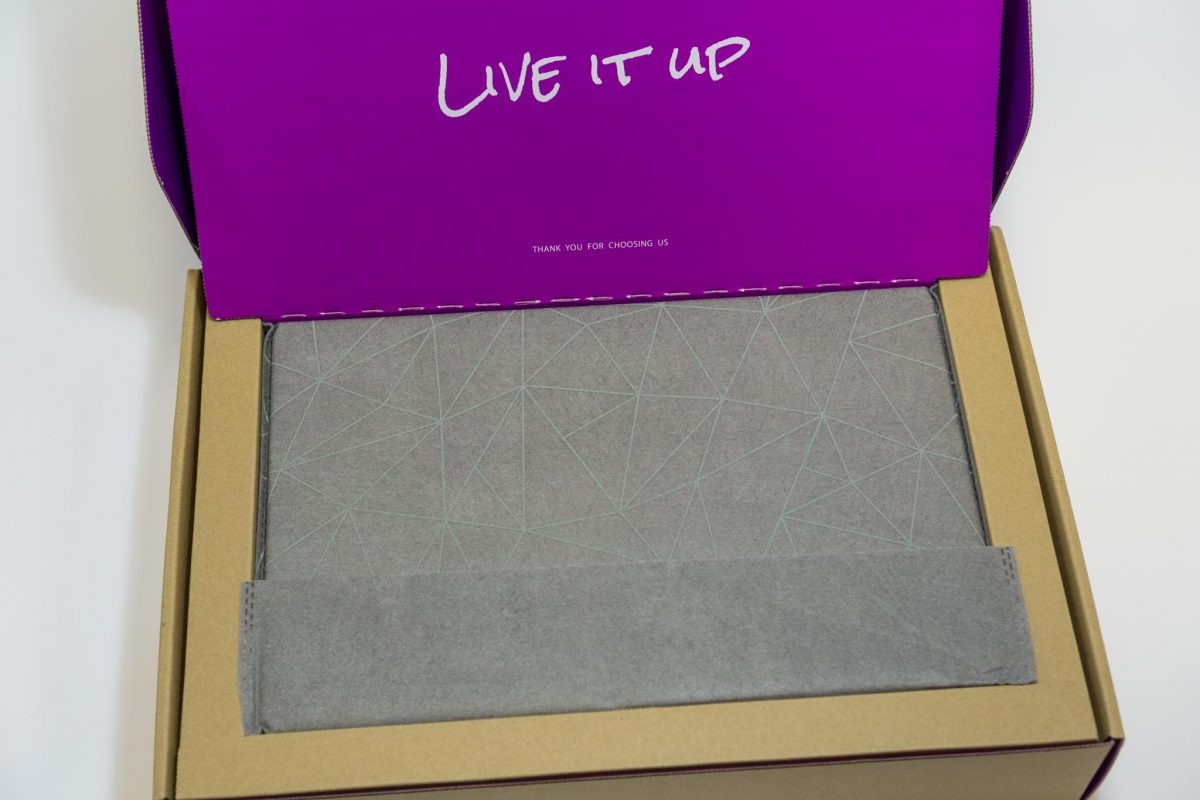 The little details, like the protective cover that the LIBER notebook is contained in, looks good enough for regular use, and not some packaging wrap that you'll instantly discard.
The notebook itself is surprisingly good-looking, and yes, even fashionable. Again, from first impressions, it looks like AVITA has lived up to their lifestyle tech aspirations.
This 13-inch LIBER notebook is thin and light. Its dimensions are 315 x 212 x 15 mm, and weighs just 1.37 kg. The front edge tapers down to just 5 mm, though that's really only right at the tip, but it does give the LIBER notebook a sharp look. The notebook is built with a full aluminium chassis, and overall the look is clean, sleek, and trendy.
My review unit is white, but they have seven other cool colours available, allowing you to pick something to suit your style.
The LIBER notebook has a full complement of ports. Along the right edge, there's a MicroSD slot, a mini-HDMI port, 3.5 mm audio combo port, USB 3.0 Type-C (USB-C) port, USB 3.0 Type-A port, and a power input port.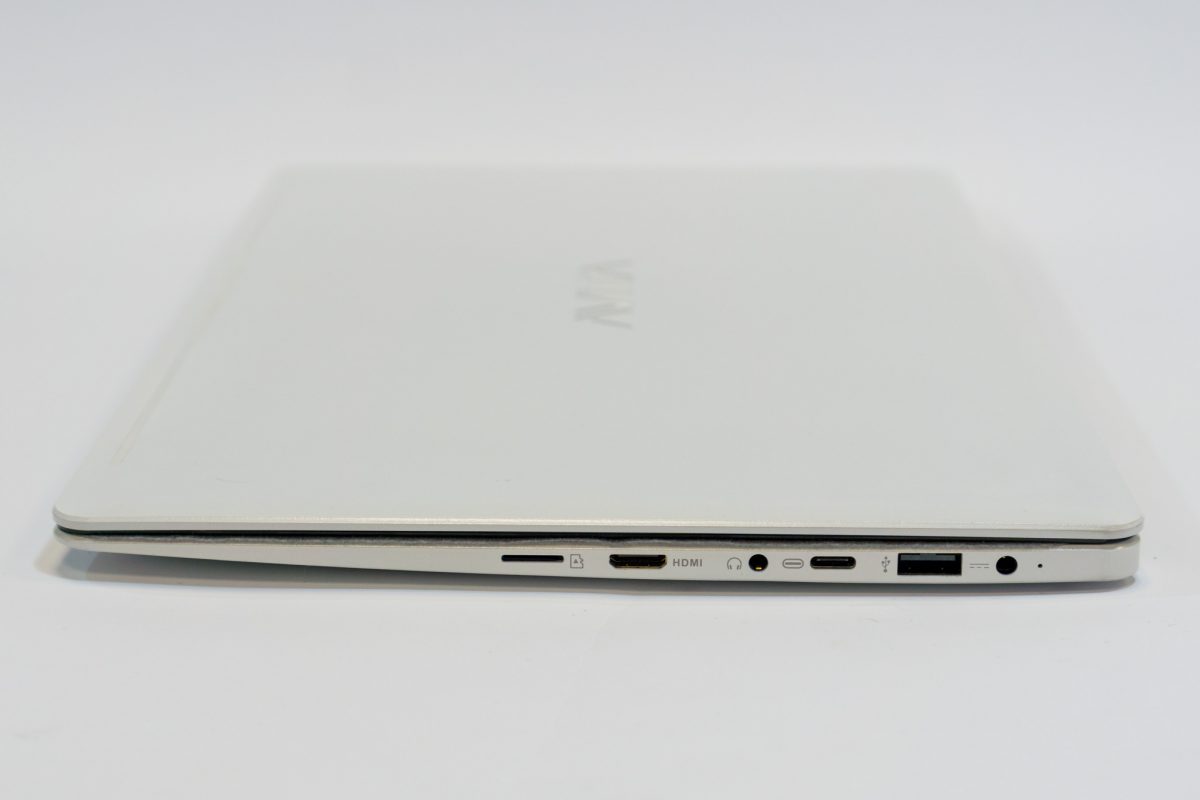 The right side adds a second USB 3.0 Type-A port.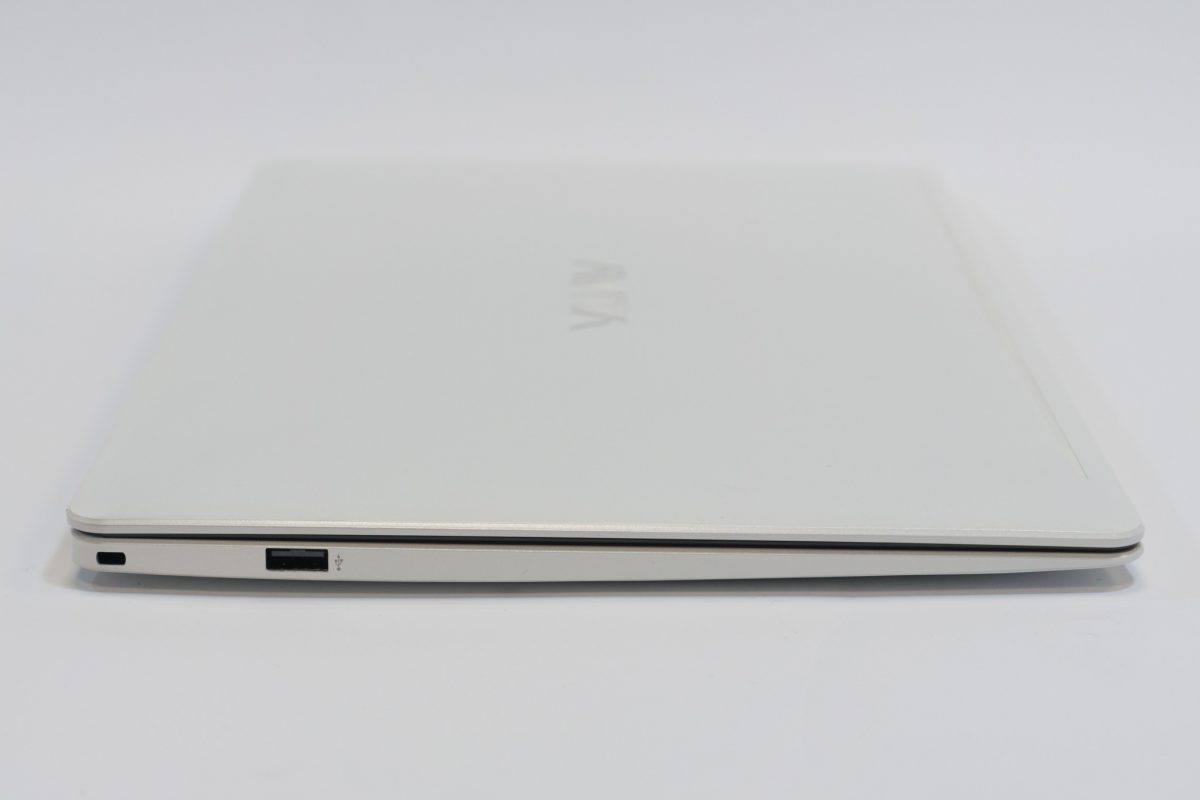 USB-C has gotten really commonplace now, so I'm happy to see it on this LIBER notebook. (Oddly enough Microsoft still doesn't offer USB-C on their latest Surface devices.) I was a little disappointed to see a dedicated power input port, as well as the inclusion of a regular power brick with a barrel jack, until I found that the USB-C port will support charging. I tested, and my MacBook Pro's USB-C charger will charge this LIBER notebook just fine, so you have an alternative charging solution to the one provided by LIBER. Curious, though, why AVITA simply abandon the regular power brick.
Then, I opened up the notebook, and that super big touchpad greeted me. The touchpad is about 160 mm across diagonally, and the super smooth glass surface feels really luxurious. In fact, I think this probably feels like the best touchpad I've ever, erm, touched, on a PC.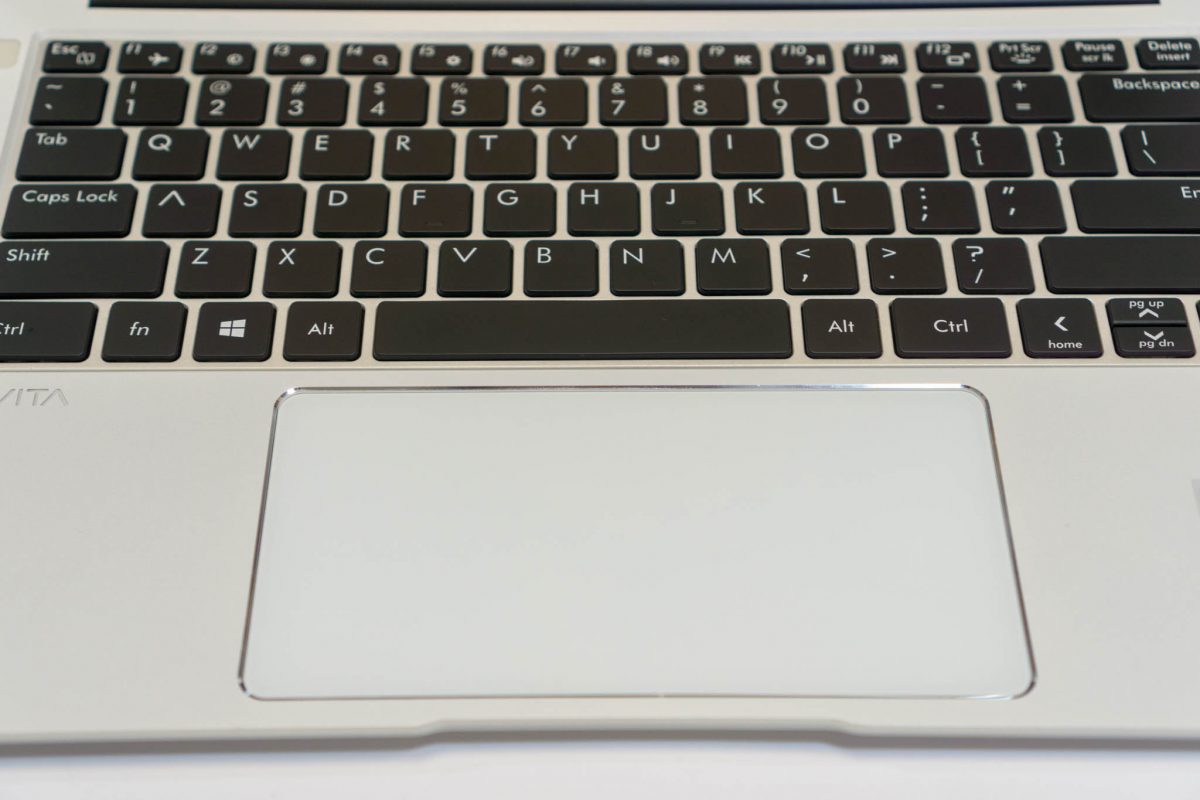 The keyboard is spacious and comfortable to type on. There's not a whole lot of key travel, given the thinness of the notebook, but enough to provide sufficient tactile feedback for touch typist.
The LIBER's screen is quite regular, though notably an IPS display panel. The Full HD 1920×1080 resolution seems like not enough these days, and it doesn't support touch, but I think the display does meet minimum expectations, particularly considering the price point that AVITA is trying to hit.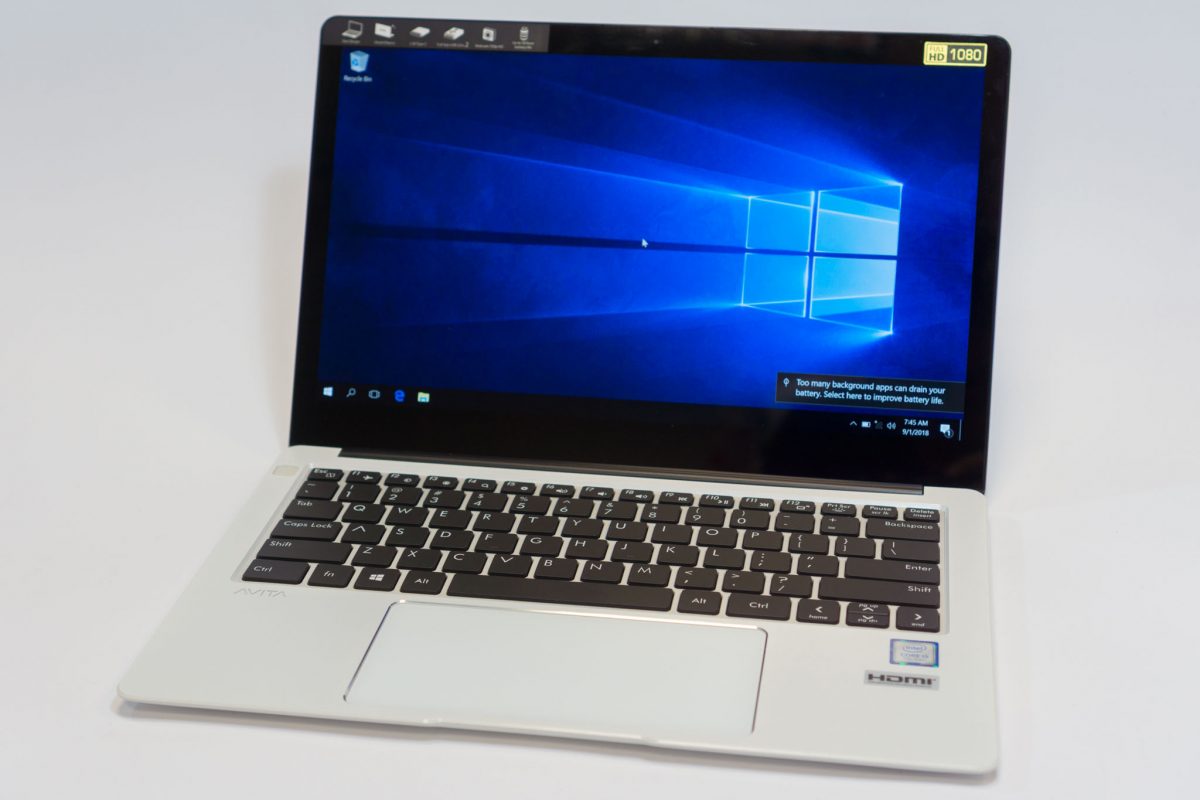 Internally, the LIBER notebook has configurations with processors up to Intel Core i7, 4 GB or 8 GB of DDR3 1600 MHz RAM, and 128 GB / 256 GB / 512 GB of SSD. The same configuration options are also available for the 14-inch model. Battery life is rated for 10 hours, so you can comfortably get a full day's work with the LIBER notebook without plugging in.
Perhaps one particularly interesting bit about the LIBER is the colour availability. I've the Pearl White in this review, and the other options are: Cloud Silver, Champagne Gold, Matt Black, Princess Pink, Angel Blue, Space Grey and Urban Ruby. These eight are apparently just the launch colours, and more are promised for later.
In the box, the LIBER notebook comes with a 40 Watt AC power brick, and a mini-HDMI to full HDMI adapter.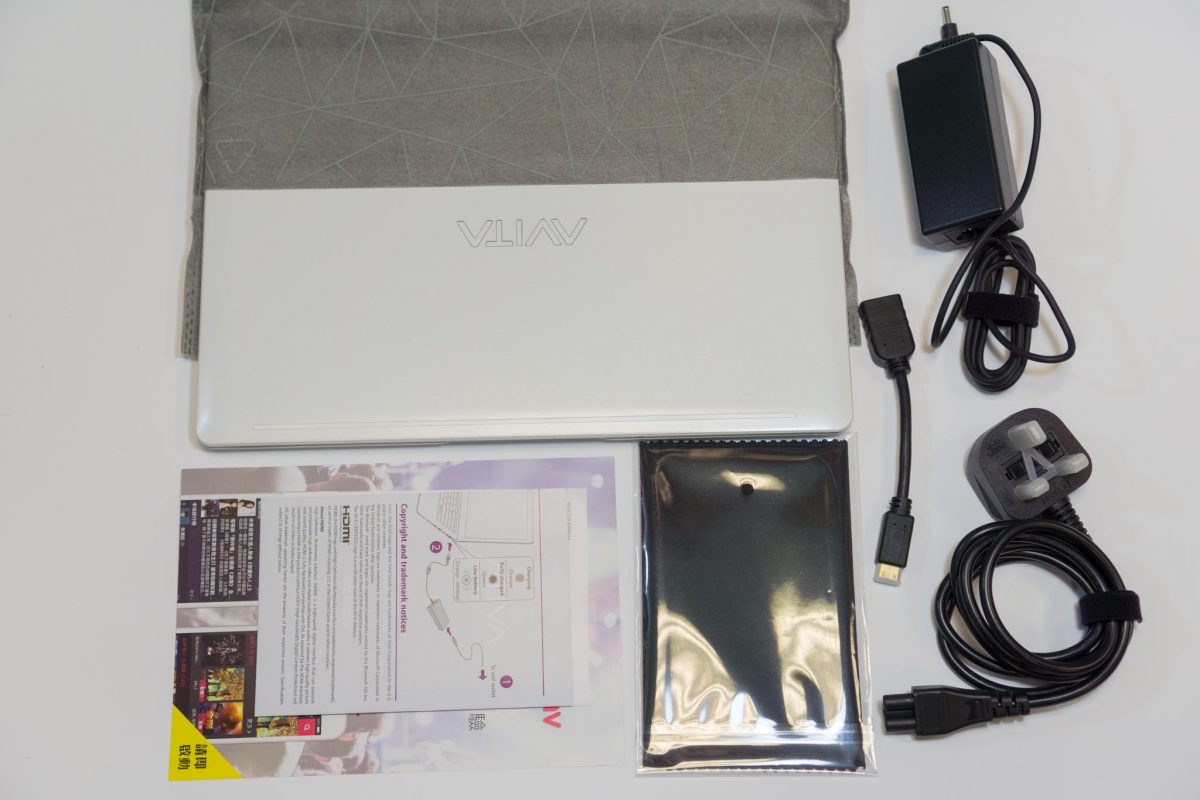 The AVITA LIBER as reviewed here (13.3-inch, Intel Core i5-7Y54 Processor, 8 GB RAM and 256 GB SSD, is priced at S$1,199, available at Challenger. The lowest-end configuration starts from just S$699.
Conclusion
The LIBER notebook lives up to be an affordable, trendy and stylish workhorse.
Pros:
Trendy style
Thin and lightweight
Good performance
Cons: