Chinese smartphone manufacturer Vivo may not be well-known, except that they made headlines last month at CES2018 with their new smartphone that is the world's first having an in-display fingerprint sensor. That smartphone hasn't come to Singapore. Instead, what I have for this review is the Vivo V7+, a selfie-centric smartphone which debuted in Singapore in January.
While it is easy to dismiss the V7+ as yet another Chinese smartphone, Vivo has made sure this smartphone will appeal to a certain customers. This selfie-shooter doesn't just have a front camera that is not worse that the rear camera, it's front camera is in fact better than the rear one, at least in terms of pixel resolution.
Technically a mid-range smartphone in most aspects, the V7+ selfie-shooting capabilities are definitely something of a standout feature. However, even putting the selfie capabilities aside, the V7+ still looks to be a very respectable smartphone. The device is well-built. The design is relatively simple and nondescript, and the small bezels around the display is nice. I just don't like how the back of the V7+ looks. It's also plain and simple, but in a different way that doesn't seem to match the sides and front.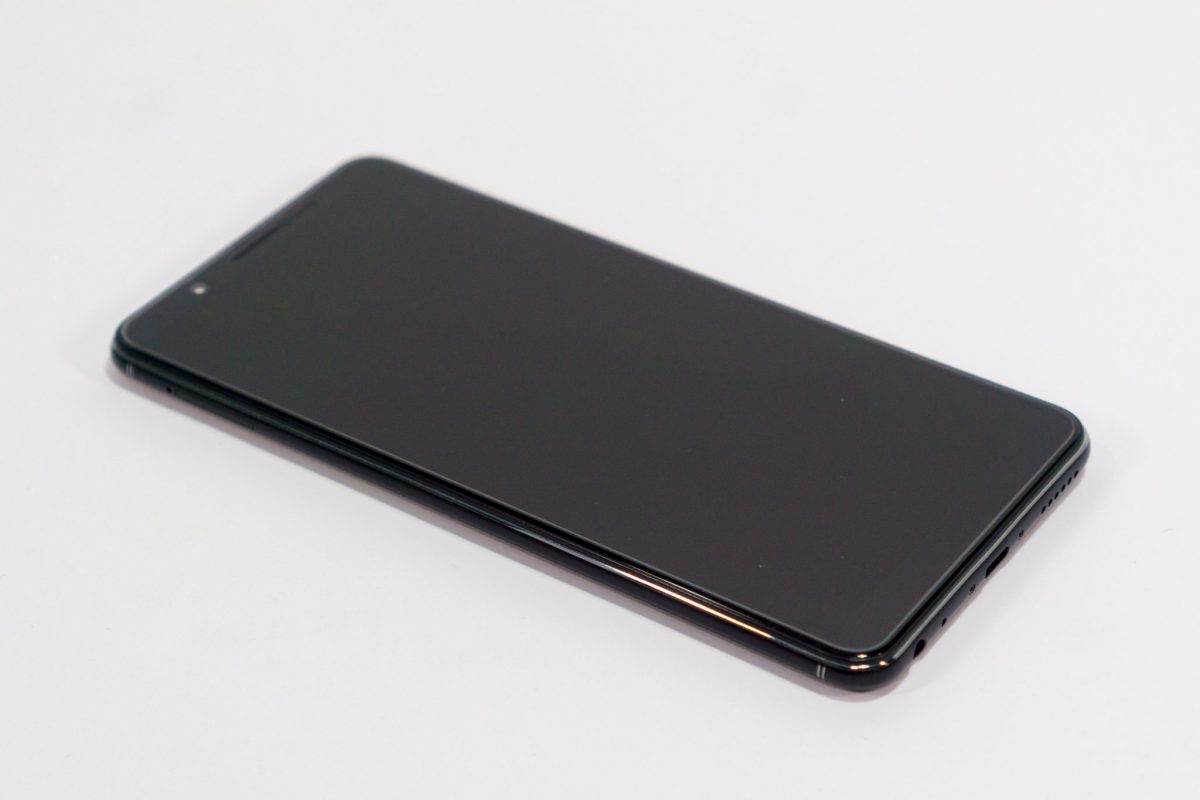 With dimensions at 155.9 x 75.8 x 7.7 mm, and weighing 160 grams, the V7+ with a 5.99-inch display counts as thin and relatively light.
The SIM card tray is on the left side of the phone, near the top, and it accommodates two nano-SIM cards and a microSD simultaneously. Unlike many other dual-SIM smartphones, the Vivo V7+ lets you use the microSD while still having both nano-SIM cards in play.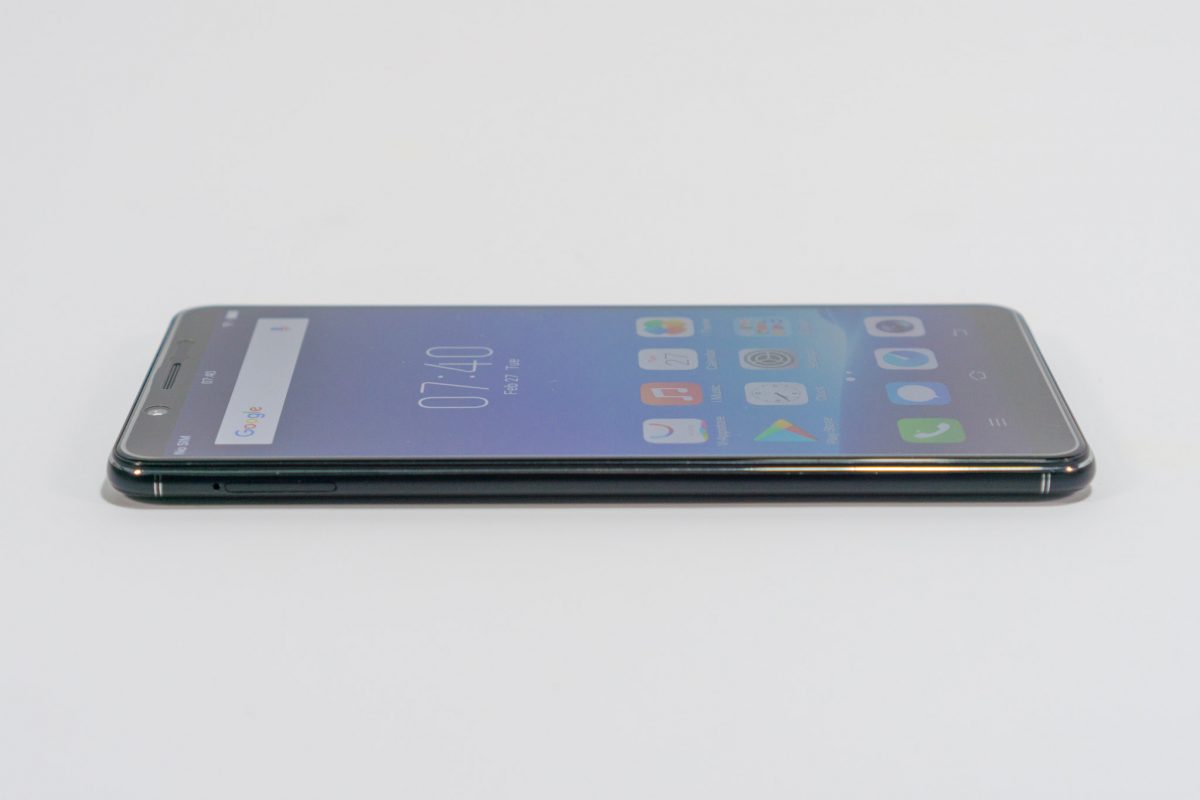 On the right side, you'll find the volume rocker and power button. The power button is positioned below the volume rocker. It's a minor matter, but that's not the more common arrangement I'm accustomed to, though no doubt something that one can adjust to.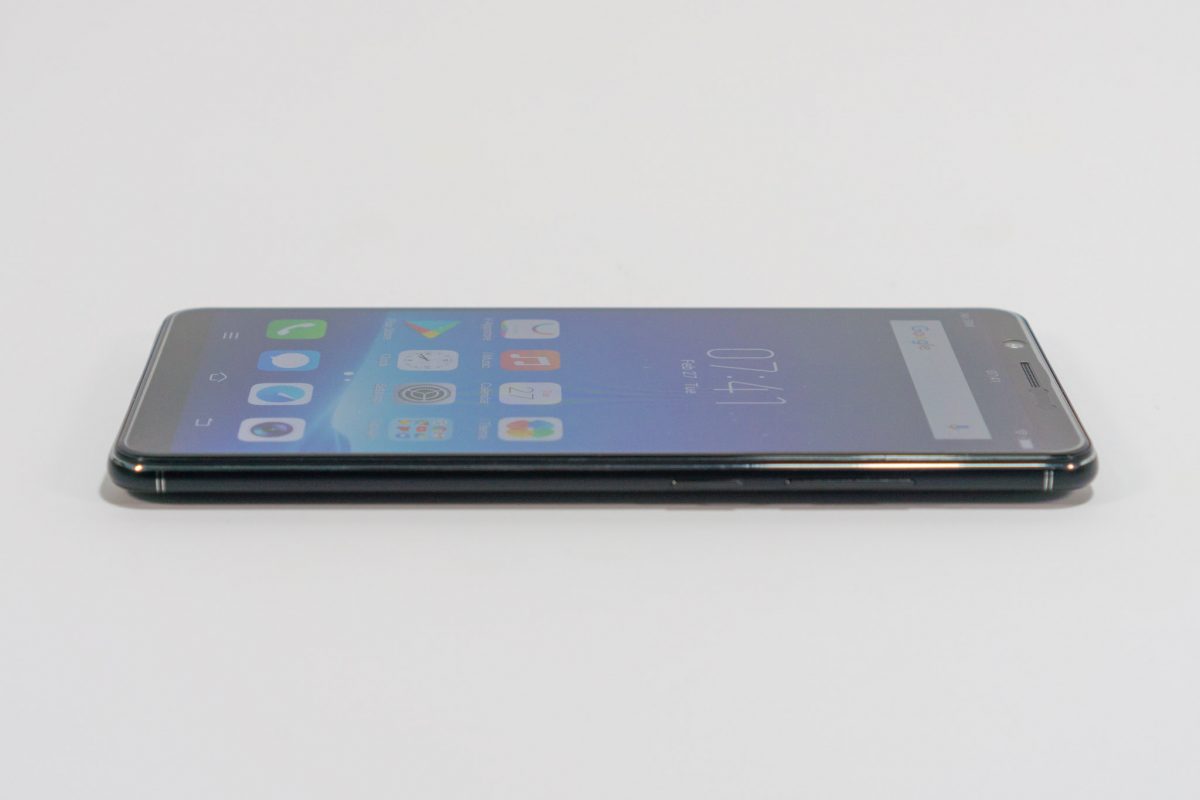 There's nothing but a microphone hole at the top. The usual 3.5 mm audio jack isn't there, but don't worry, Vivo has put that on the bottom of the V7+.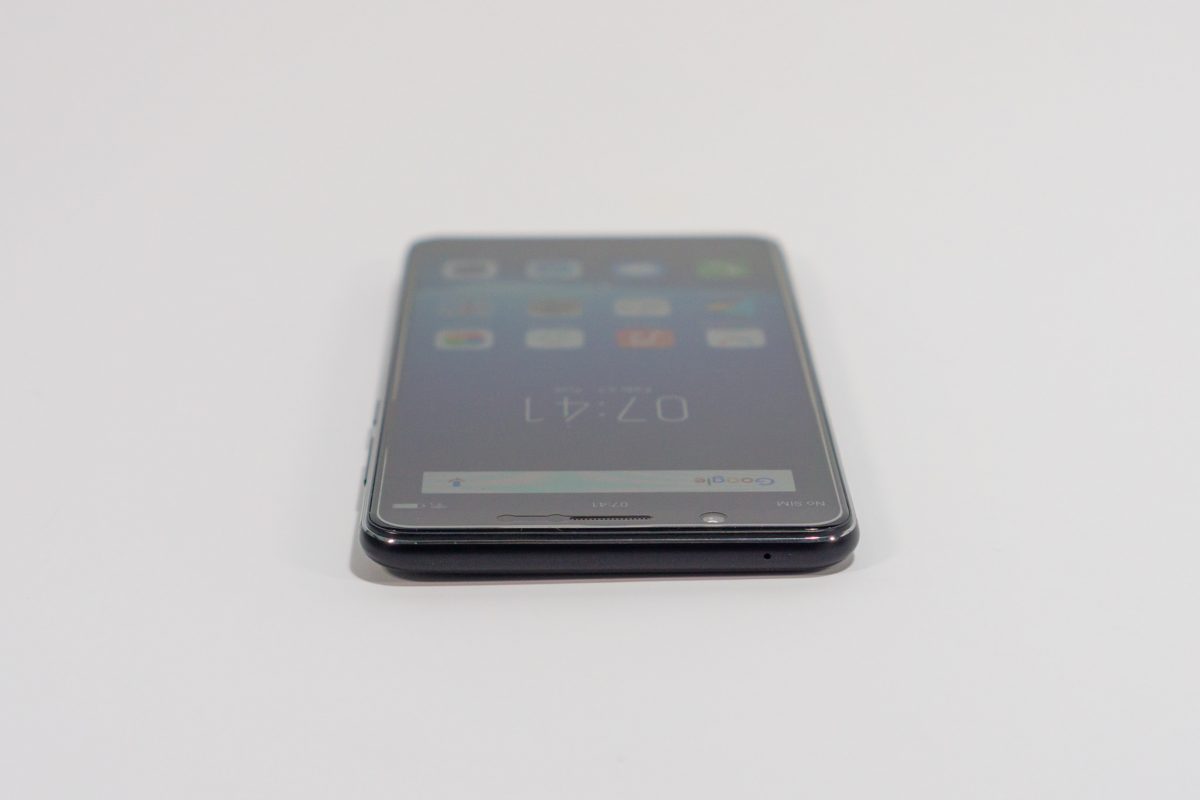 I actually prefer to have the 3.5 mm audio jack at the bottom, as I like to slot my smartphone top down into my pockets, so in this way, the headphone jack is at the pocket opening.
The bottom also has speaker grills on one side, and a Micro-USB port. It's 2018 now, and I've come to expect USB Type-C (USB-C), so finding a Micro-USB port here makes the V7+ feel a little old. On the other-hand, some people may find that Micro-USB is still more convenient to work with.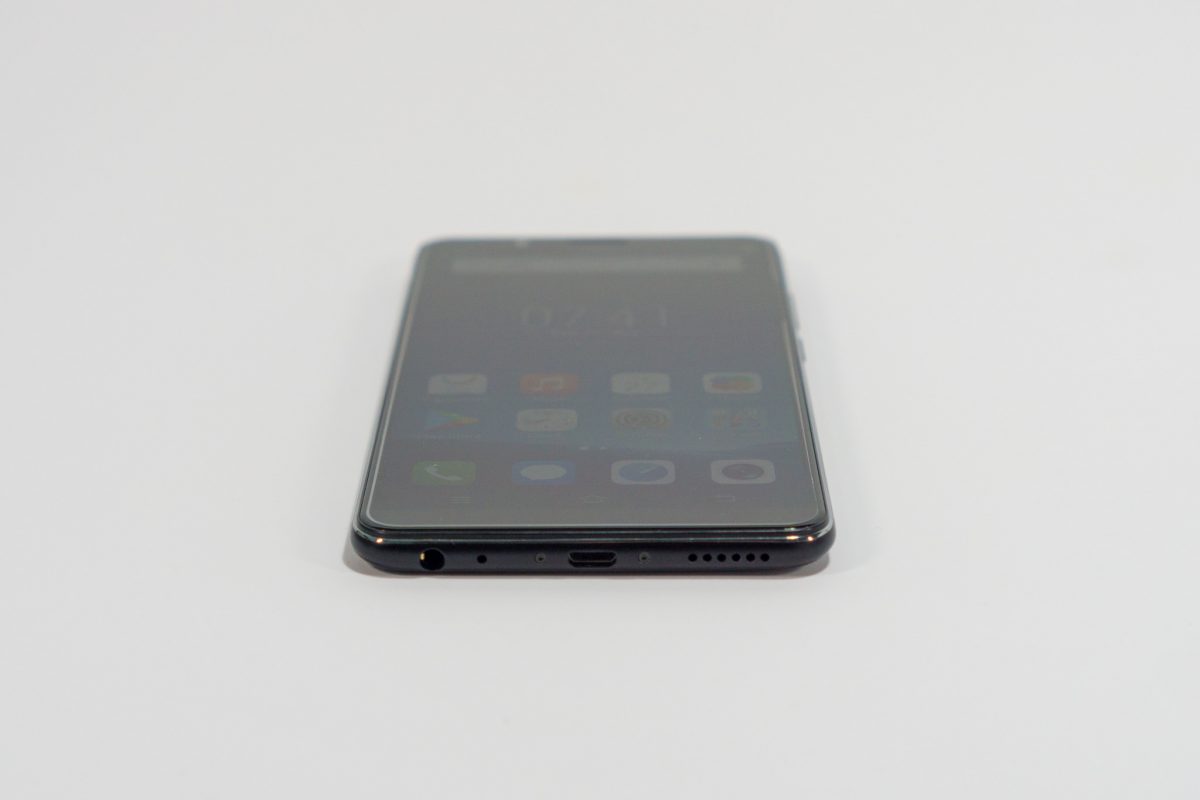 The display on the V7+ measures 5.99-inch diagonally. It uses an IPS panel with 720 x 1440 resolution. That resolution gives an 18:9 aspect ratio, which is becoming more common. The display is bright, and the colours are vibrant and saturated, a bit too much for my liking. The screen is covered with Corning Gorilla Glass 4.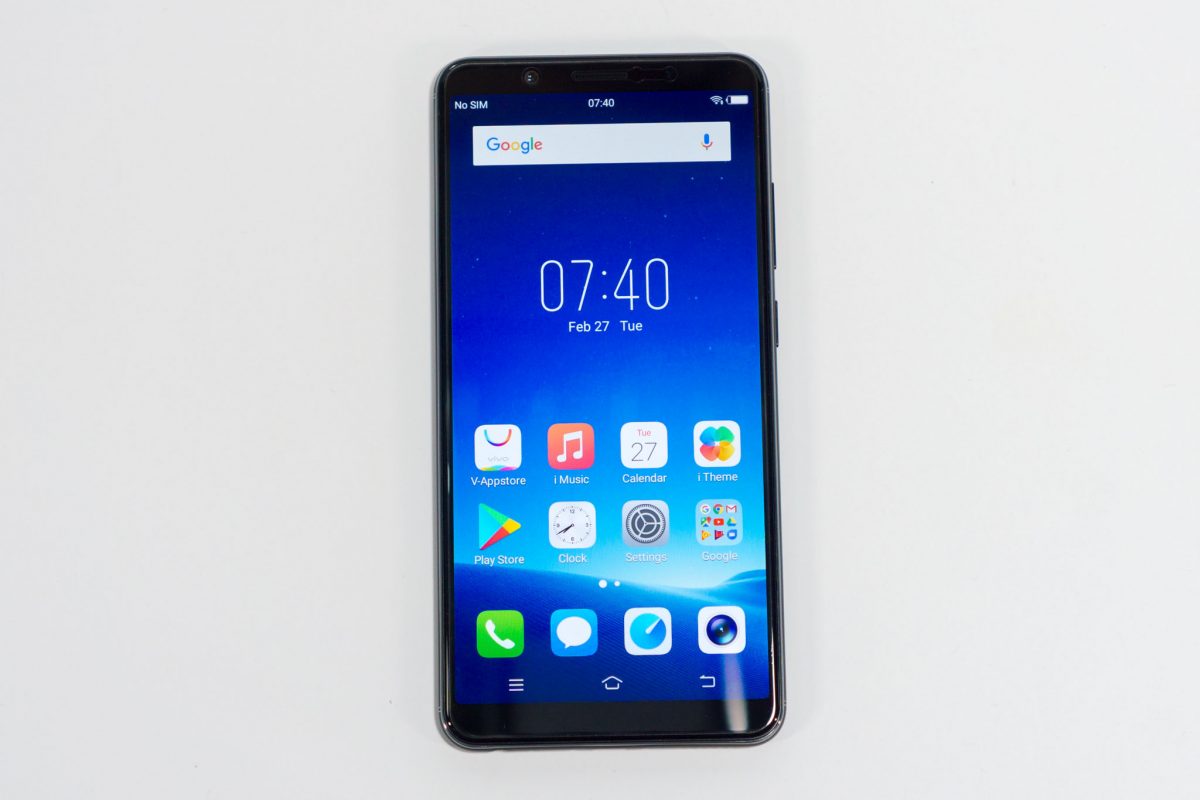 That awesome front-facing camera has 24 megapixel resolution and a f/2.0 lens. I'll mention more about the selfie features later.
The back camera sports a 1/3-inch sensor with 16 megapixels, f/2.0 lens, phase-detect autofocus, and LED flash. There is also a properly sized fingerprint sensor conveniently centred in the top-half area.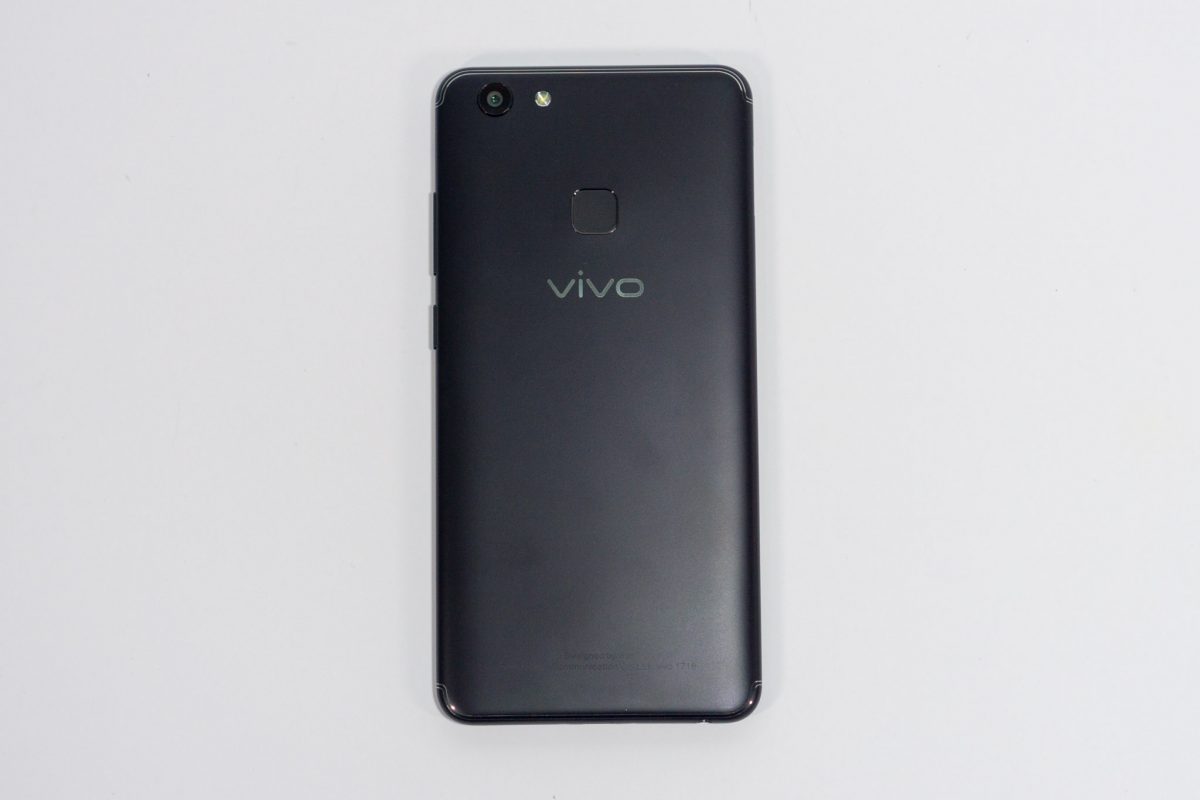 Under the hood, the V7+ is powered by a Qualcomm Snapdragon 450 1.8 GHz octa-core processor with 4 GB of RAM and 64 GB of flash storage. For connectivity, the V7+ supports Wi-Fi 802.11 b/g/n/ac, Bluetooth 4.2 LE, FM radio, and dual-SIM LTE. The V7+ use GPS/A-GPS and GLONASS for positioning. A notable feature missing is NFC.
The V7+ has a 3225 mAh battery which easily lasts a day. Fast-charging is not supported.
The selfie camera aside, the V7+ also has some notable audio capabilities. It uses a rather capable AK4376A DAC (digital-analog convertor, the component that produces audio output signal), and when paired with a suitable good quality headphone, music from the V7+ is quite impressive, particularly for a smartphone.
The V7+ runs Vivo's own Funtouch OS version 3.2, which is currently based off Android 7.1.2. It has an iOS-style homescreen/app launcher. On the whole, Funtouch OS seems pleasant to use.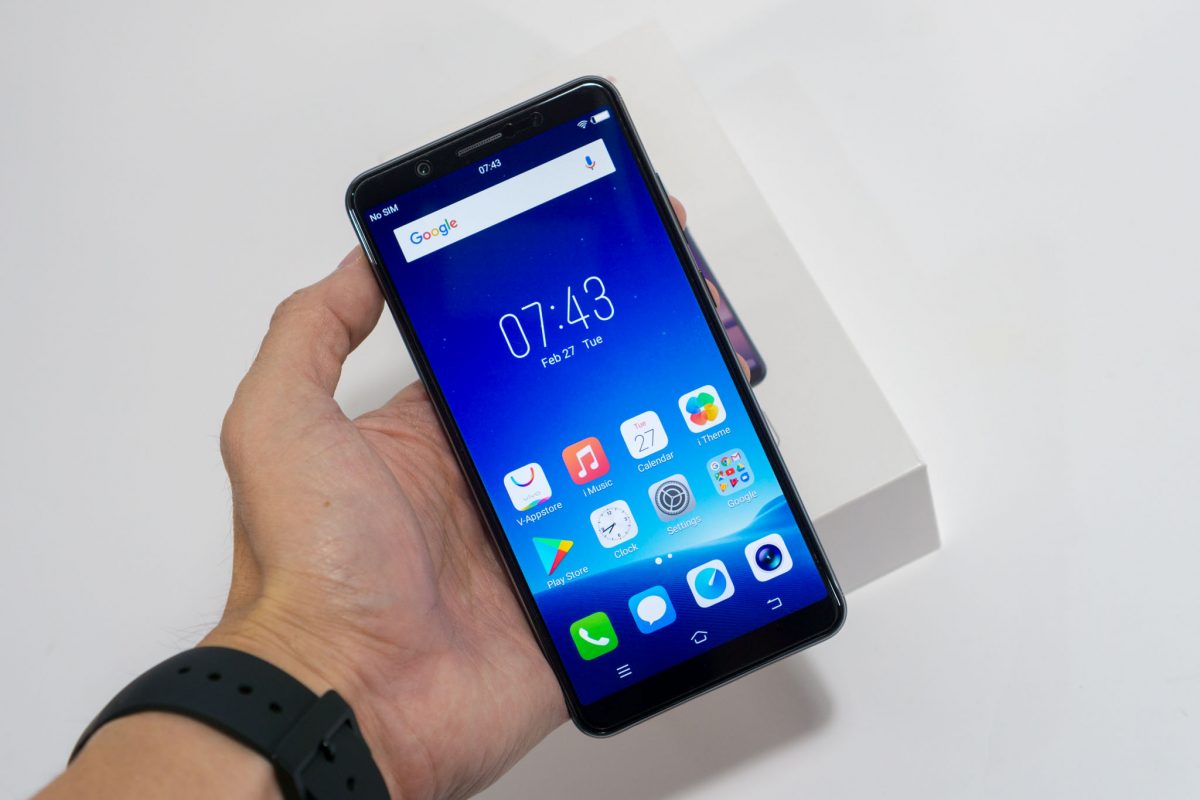 The Vivo V7+ is mostly about its selfie camera, so let's get into it. I've mentioned the hardware specifications earlier.  The other special capabilities are in its camera app, specifically in the shooting modes and features. There is Face Beauty, for example, which is not unlike face beautification features from other cameras like the ASUS ZenFone Selfie. This mode automatically, including in real-time, smooths out skin and adjusts skin tone. The results look really good, but at the risk of looking too artificial. You can control how far the app takes things to, and I'd advise to dial back the settings a little.
The camera app also supports Group Selfie mode (i.e. wefie), which lets you rotate the V7+ to capture everyone with a wider shot. Although Face Beauty is supported in both cameras, the Group Selfie is available only in the front-facing camera. I suppose with the rear camera, you'd call this feature Panorama, which is a supported shooting mode.
The camera does a number of other tricks too, including HDR and Portrait mode. Portrait bokeh works quite well, even though there's no dual lens setup.
The camera can do HDR, and there's Portrait mode too. The portrait bokeh works quite well, even though there's no dual lens setup, which means it's all done in software. The example selfie below is shot with Portrait mode and Face Beauty turned on.
Video on both cameras max out at 1080p resolution. They are functional, nothing particularly good about them. In fact, due to the lack of any stabilisation, it's hard to record smooth hand-held videos.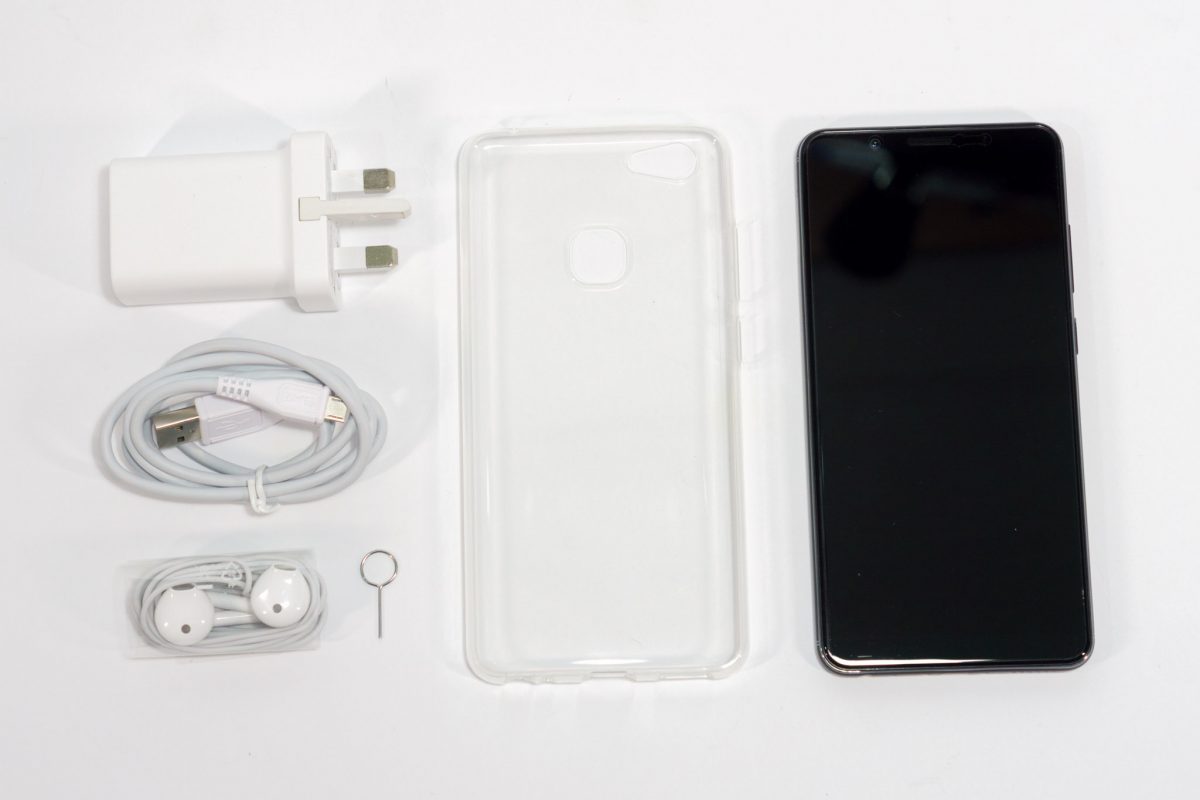 Vivo has included a number of useful accessories with the V7+, including a screen protector that's already applied on the smartphone, as well as a protective jelly case. You'll also find the usual USB charger, Micro-USB charging cable, SIM eject tool, and Apple EarPods-lookalike earphones.
The Vivo V7+ has a recommended retail price of S$469.
Conclusion
The Vivo V7+ an affordable midrange Android smartphone with cool selfie-centric features designed for those who love taking selfies and wefies.
Pros:
24 MP front-camera takes good selfies
Great music quality from 3.5 mm audio jack
Good build quality
Cons: