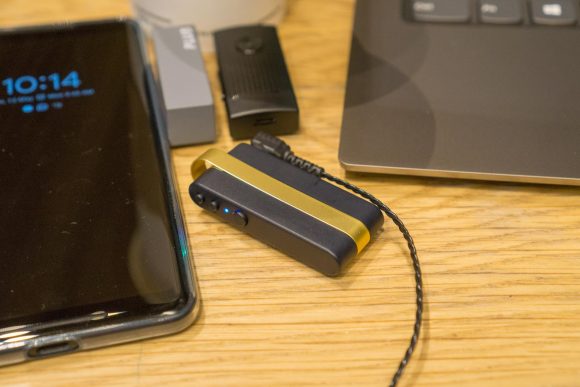 Jack is a Bluetooth adapter that will Bluetooth-enable any wired headphones. It launched as a Kickstarter project by Podo Labs in January 2017. It's key selling points included Qualcomm aptX HD audio and long battery life in a small compact body.
The Jack was originally targeted for a June 2017 delivery. However, as is common with many Kickstarter projects, the Jack was delayed multiple times. I finally received mine a few days ago, almost a whole year late.
The packaging containing the Jack was somewhat squashed up.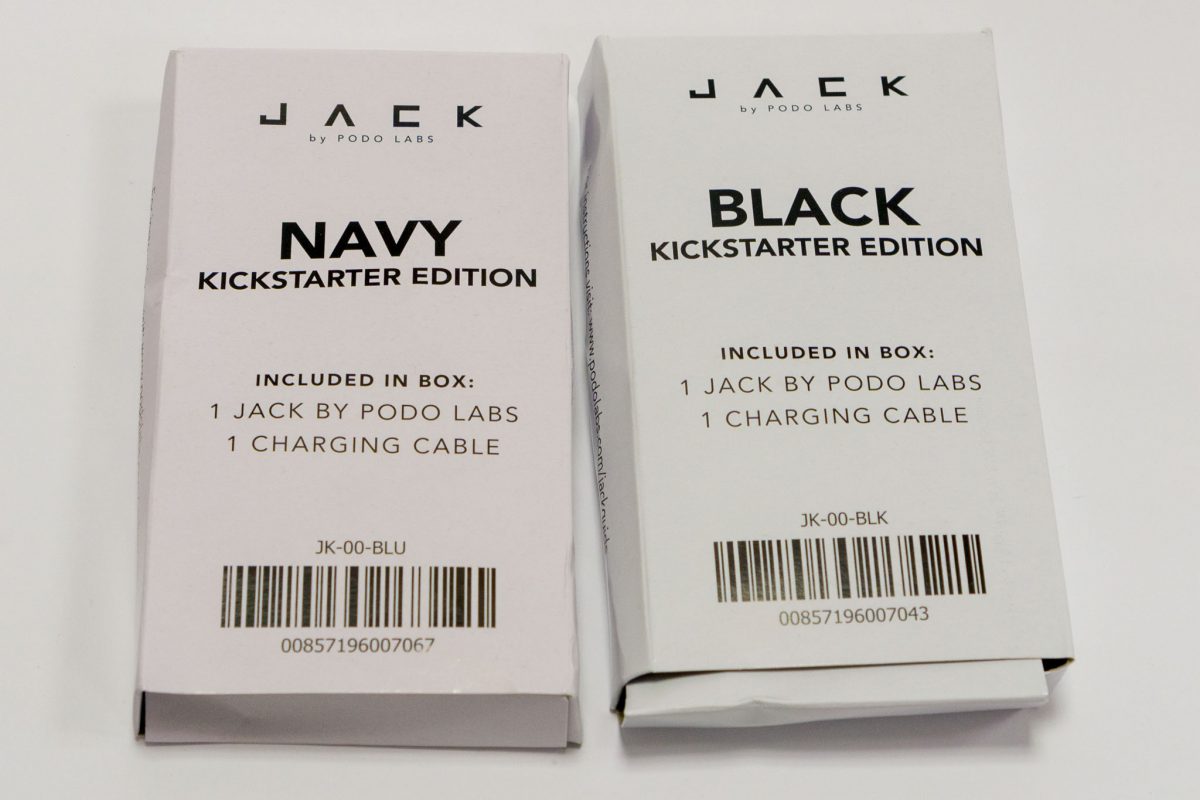 Fortunately there is a bit of plastic wrap protecting the Jack inside the box. Apart from the Jack itself, Podo Labs includes a Micro-USB cable in the box.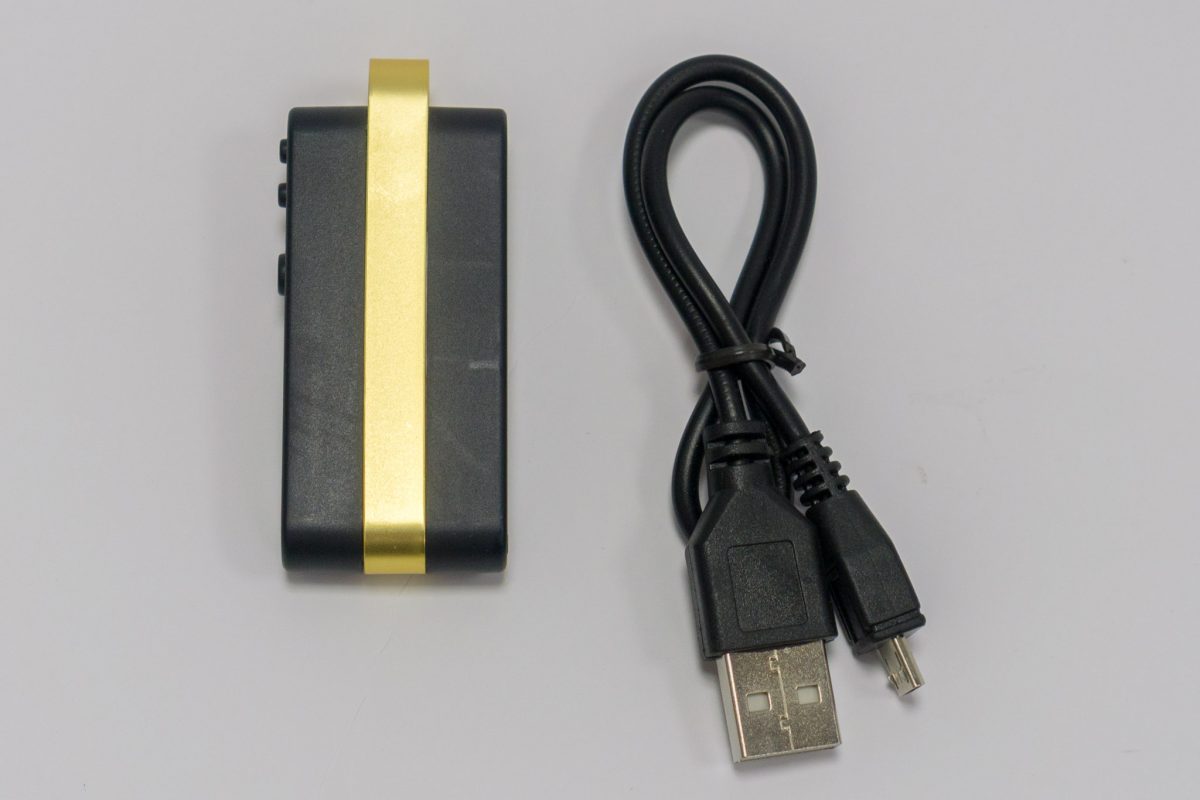 After all the fuss Podo Labs put up about quality matters, the Jack can at best be described as having just very average build quality. It is not bad, but apart from the metal clip, the plastic just looks cheap. In fact, there are quite a bit of noticeable scuff marks on the plastic which I'm not sure are from the factory or picked up in transit. The metal clip does add a tiny weenie bit of sophistication, but it doesn't save the overall look and feel of the Jack.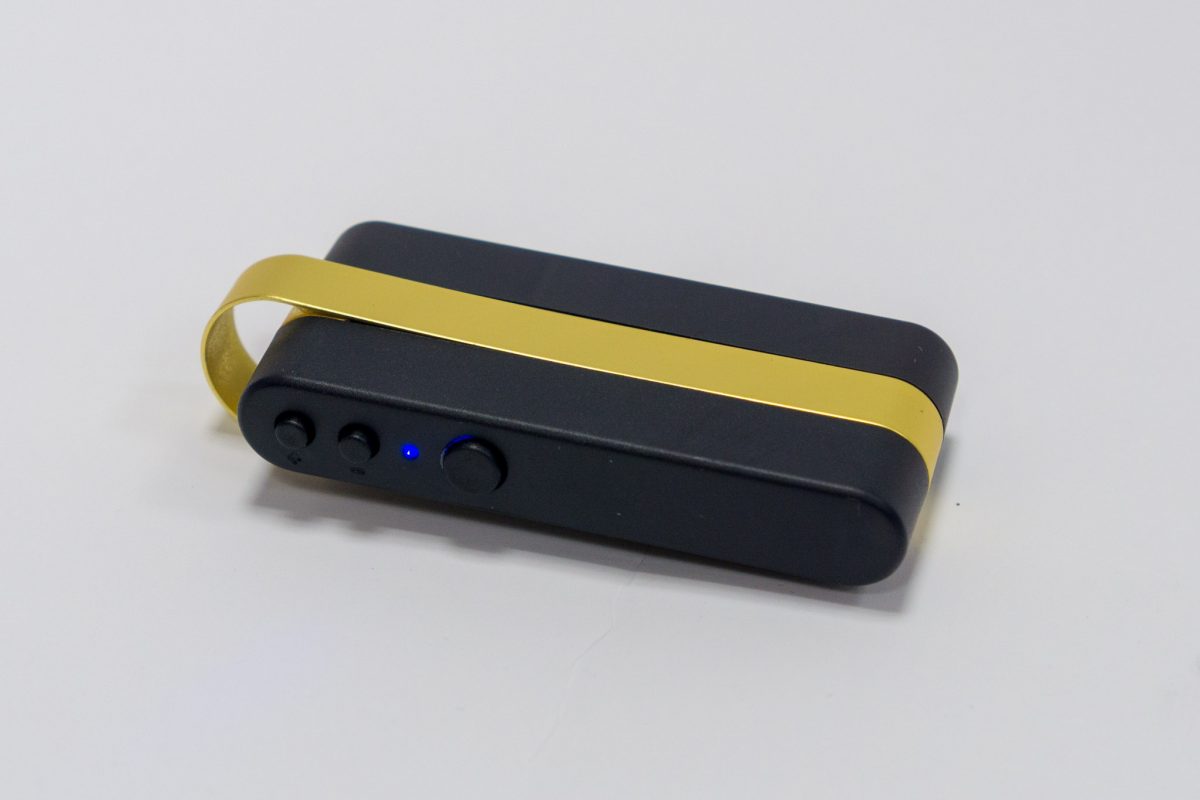 The Jack is relatively compact, measuring in at 55 x 25 x 10 mm (excluding the metal clip) and weighing 20 grams. The integrated metal clip makes it convenient to attach the Jack to your clothing.
On one side of the Jack, you'll find the volume up button, volume down button, LED indicator, and power button.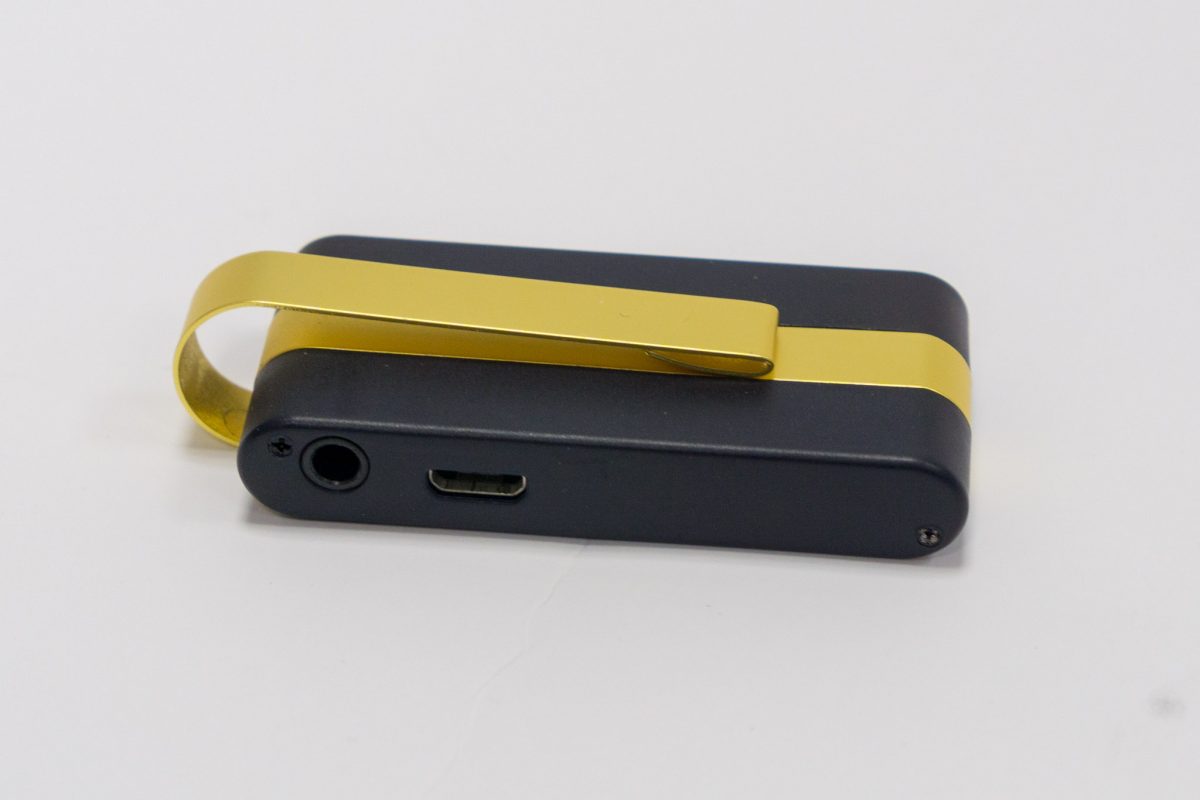 The 3.5 mm audio jack and Micro-USB port are on the other side. The Micro-USB is used for charging only. There is no USB DAC support.
The Jack has a 300 mAh battery that provides up to 12 hours of listening time. It supports Qualcomm Bluetooth aptX high-definition audio. Your source playback device must also support Bluetooth aptX for this mode to be enabled.
Other features, which I've not tested, include using the Jack to transmit audio (i.e. the 3.5 mm audio jack is used as an input), as well as to synchronise audio playback through two Jacks.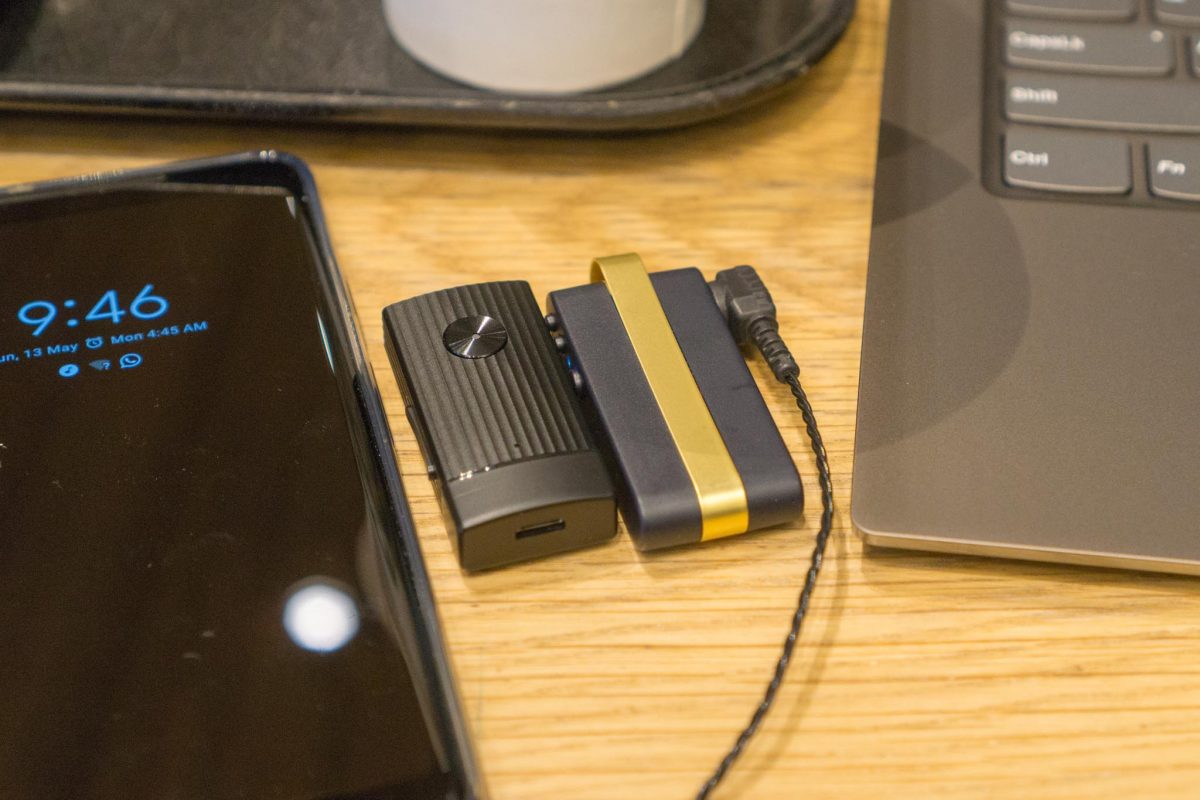 In my testing, I found the noise floor of the Jack to be quite high. The noise is noticeably apparent, more so than any other Bluetooth audio adapter I've used, even when music was playing at low volumes. This is with a pair of low impedance IEMs (16Ω). Audio quality itself is otherwise good, and I quite enjoyed the energetic music delivery from the Jack's CSR8670 Bluetooth chip and MAX97220 amplifier.
Podo Labs took a really long time to deliver the Jack. Their Kickstarter project reached their funding target within three hours of launch, and by the end of the campaign in late February 2017, they had $804,268 from 16,019 backers. Many backers, however, become very unsettled by repeated delays, poor communication, and unconvincing explanations from Podo Labs. For backers like me, that anything delivered at all was a relief and bonus.
On Kickstarter, the Jack was available from a low of US$29, with shipping to Singapore at US$5. The pre-order price post-Kickstarter is still reasonable at US$34, but unfortunately, the shipping prices are ridiculously expensive.