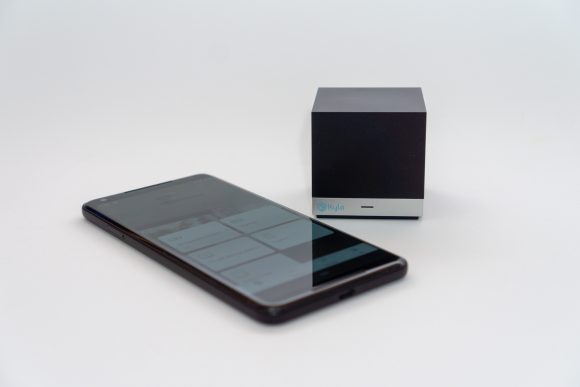 Smart plugs are a great start in a smart home project. However, if you're looking to do something more impressive, like controlling your TV or air-con, then you'll need a smart infrared (IR) controller like Aztech's Kyla Smart IR Cube.
The Kyla Smart IR Cube is one of the gadgets in Aztech's new line of Kyla smart home products. Aztech is new in the home IoT space, and they've decided to start big with a comprehensive line up of products, many of which I will cover in my upcoming reviews.
The concept behind the Kyla Smart IR Cube is simple. It's an IR remote controller, not unlike the ones you already use to control your air-con, TV, set-top box, or home theatre system. It's universal, that one single controller can command multiple devices. It is itself controlled remotely using the Kyla mobile app on your smartphone.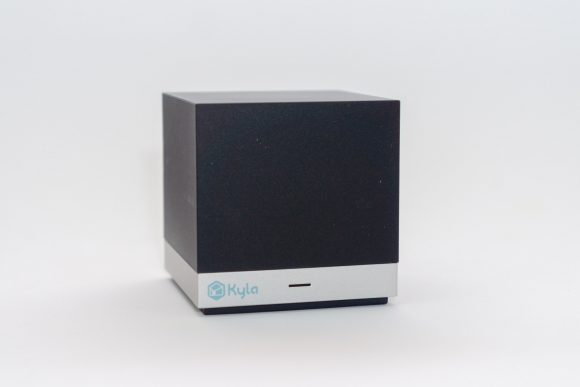 The Kyla Smart IR Cube is a really small gadget, measuring just 53 x 53 x 54 mm, mostly in black, but with a silver strip all around at the bottom edge. There's just one status LED on the front, and powered via a Micro-USB on the back. I'm always pleased to see USB power being used, because it means I don't have to depend on a proprietary cable and power brick.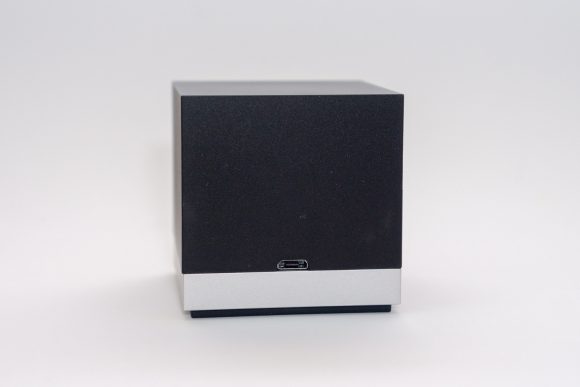 There's just one physical button on the Smart IR Cube. It is cleverly disguised as the entire cube itself, which you press down to activate the button. This is only needed during the setup, so it's really nice that they've designed this button to be concealed.
The Smart IR Cube blasts IR signals in 360°, so it doesn't need to be aimed directly in any one specific direction. As long as there is line-of-sight to your appliance anywhere around the cube, the IR control will work.
Setting up and using the Kyla Smart IR Cube requires the Aztech Kyla mobile app which is available on both Android and iOS. The app is intuitive to use, and I found the Smart IR Cube setup to be a breeze.
TV sets and fans are simple appliances to control. The problems are usually with air-cons, because the way the IR communication protocol works is quite different. Hence, I was a little concerned if the Kyla Smart IR Cube would work with my air-con. Aztech assures me that they've tested with an extensive number of air-cons used in Singapore. I'm pleased to report that my Panasonic air-con worked perfectly.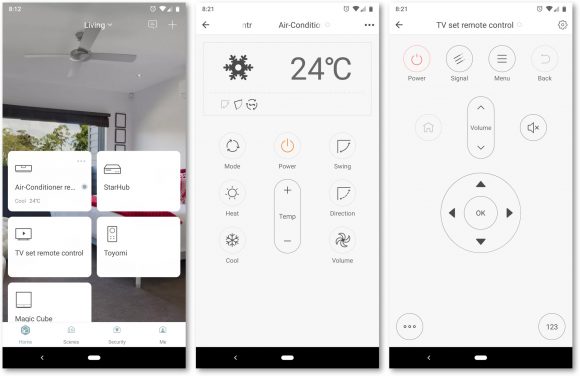 In the event that your IR remote controller is not directly supported out-of-the-box, you can train the Kyla Smart IR Cube to learn the needed codes to control your appliance. To learn the button code from your existing IR controller, you start by adding the button in the app, then follow its instructions to beam the button activation on your existing IR controller to the Smart IR Cube.
Watch my demonstration of the Aztech Kyla Smart IR Cube in action below.
My demonstration includes the use of Google Assistant voice commands to control the Kyla Smart IR Cube. Apart from Google Assistant integration, the Smart IR Cube also integrates with Amazon Alexa, with Apple's HomeKit coming in the near future.
Using the Kyla mobile app, you can also set schedules (depending on the appliance) and scene modes to trigger a variety of actions.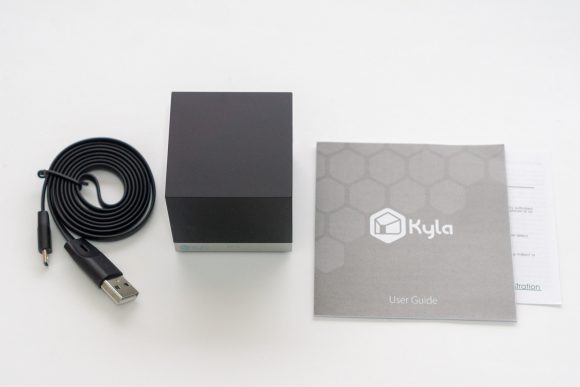 The Aztech Smart IR Cube retails at $57, or $49 for ValueClub members, and is available at Challenger or the Hachi.Tech online store. A flat Micro-USB cable is included in the box, but you'll have to supply your own USB charger.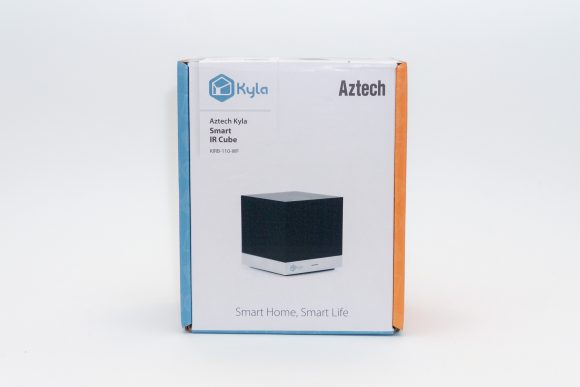 I will have several more posts on smart home gadgets, including Aztech's Kyla line of products as I mentioned earlier, so remember to watch this blog, or follow my Facebook page, if you are interested