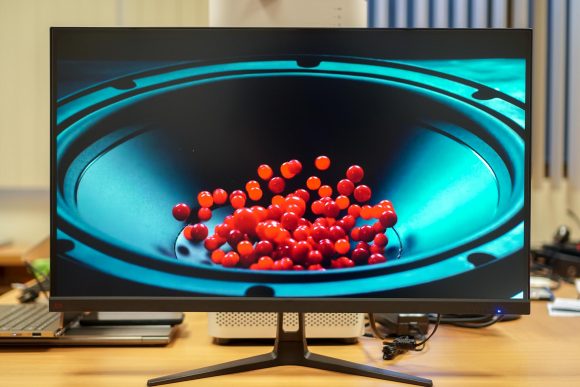 At first glance, the two new monitor brands that came to market at the recent COMEX show at Suntec may sound a little sketchy. With no previous experience, SuperSolid and Prism+ sprung up with very affordably priced monitors that are otherwise considered high-end. A 27-inch 4K monitor for under $400? I have to at least check them out.
The SuperSolid and Prism+ brands hail from local companies Dreamcore and Aftershock respectively. Interestingly, their monitors have very similar specifications, and also priced very similarly. Prism+ does have a wider variety of monitor offerings.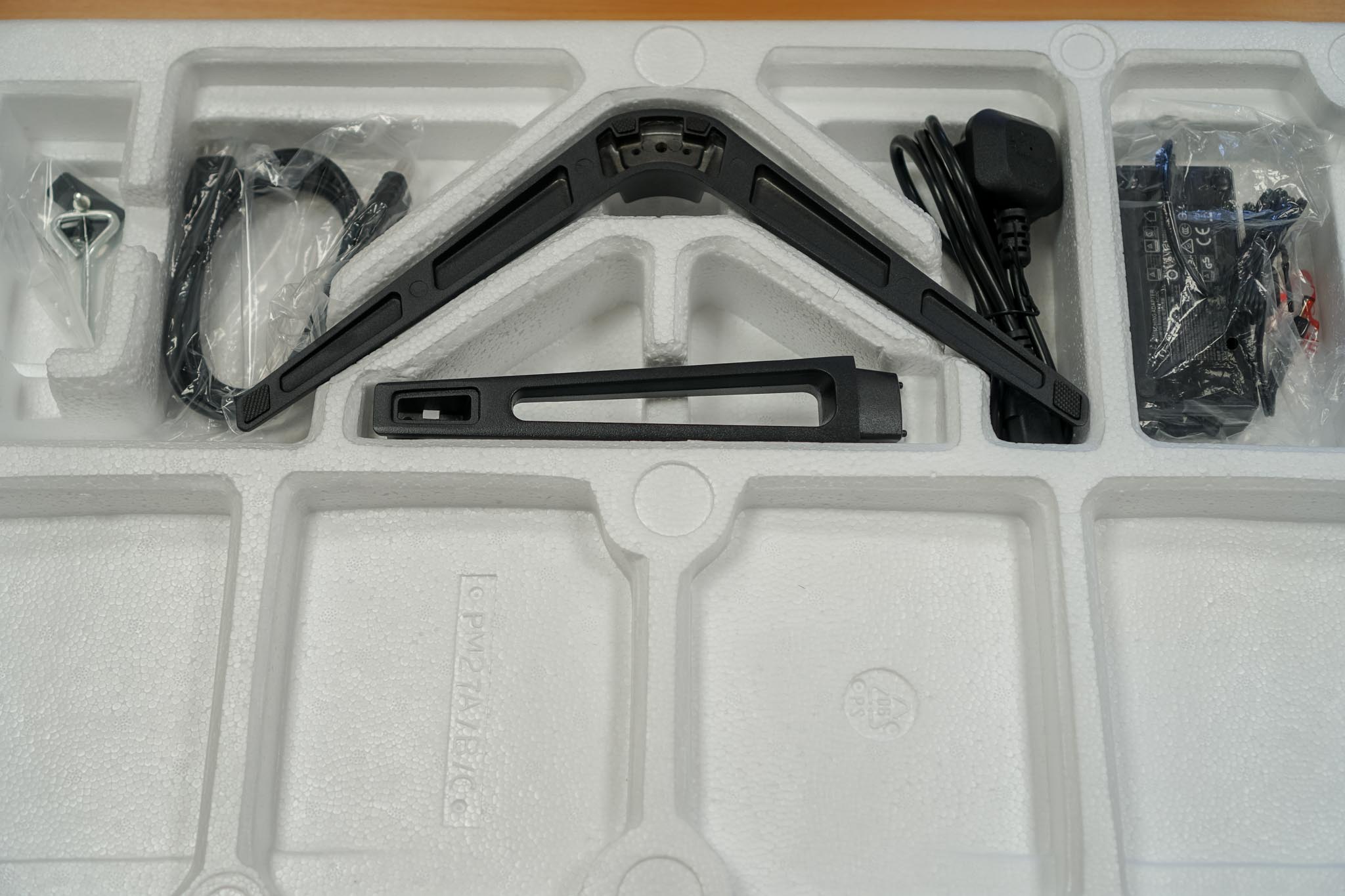 After some delays, I finally got hold of the SuperSolid X270 monitor yesterday. This is a 27-inch monitor with 4K resolution, 75 Hz refresh, and HDR support. There are two DisplayPorts and two HDMI ports too. I eager tore open the box and quickly went about setting up the monitor to test right away.
At the price the X270 is asking for, they no doubt had to cut some corners. Some minimal assembly is required with a provided screwdriver. Apart from the single screw at the base, there are two at the mounting point on the monitor back.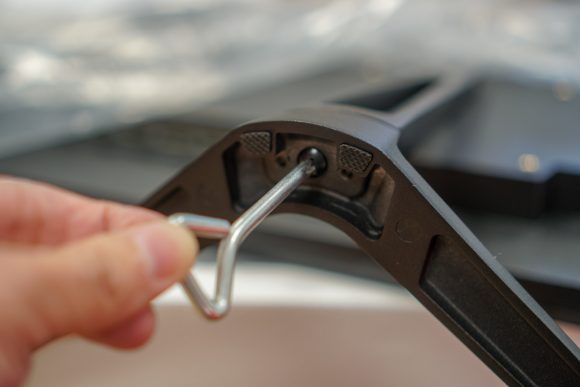 The X270 supports 100×100 VESA mounts, if you prefer to use a monitor arm instead of the provided stand.
Buttons on the X270 are plasticky. They are functional, of course, but feel cheap.
I'm quite happy with the selection of supported input sources. Two HDMI ports and two DisplayPorts are pretty good. There is also a 3.5 mm audio out jack to connect more capable speakers. The built-in stereo 2x 3 Watts speakers in the X270 sound really bad. Notice also the DC power jack. The X270 uses an external power brick.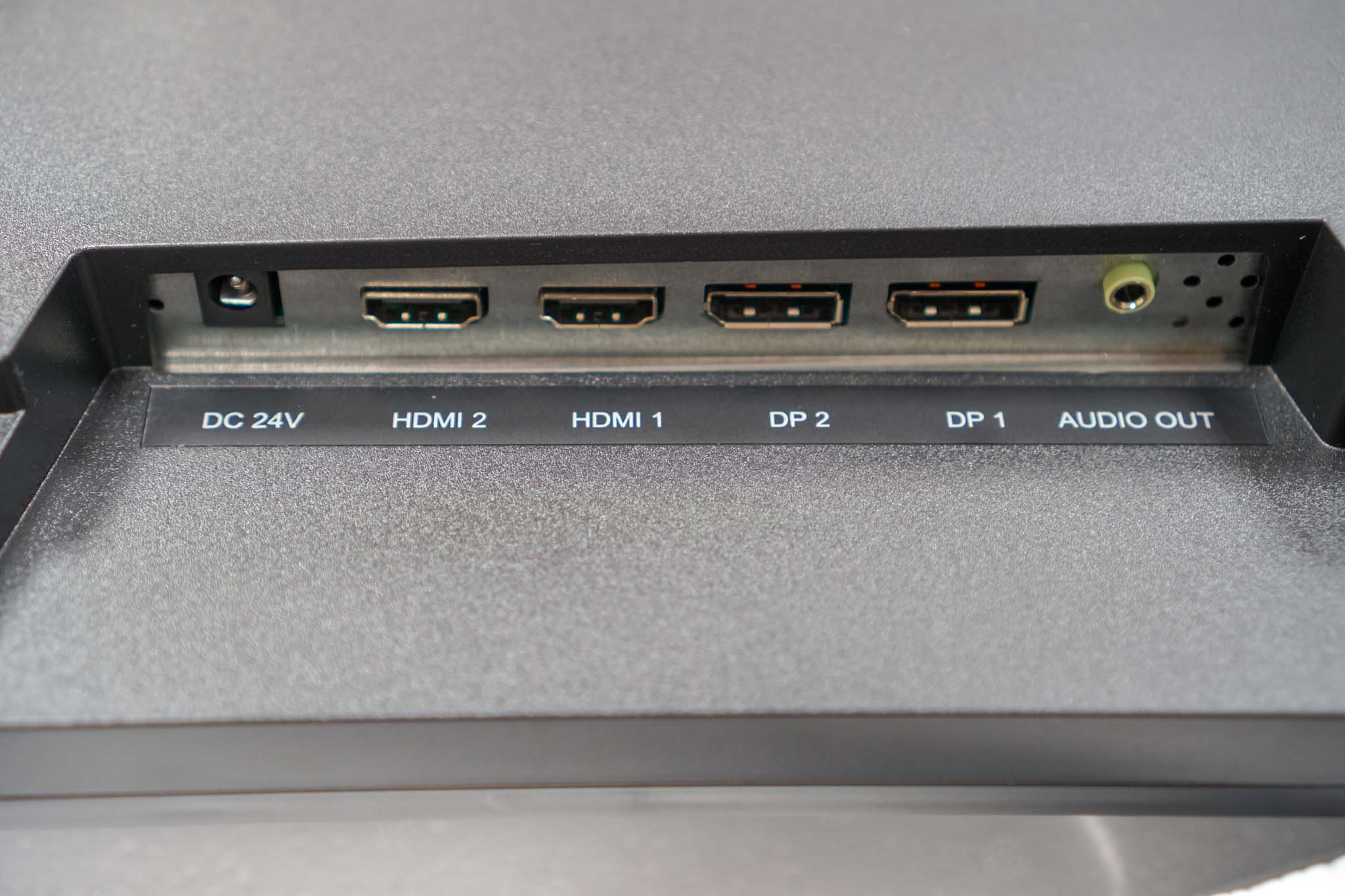 The on-screen menu is not unlike what you'd find on other monitors. There are options to set "mode" to optimise for video, gaming, etc. I honestly find them gimmicky, on any monitor, but on the X270, the effects are, in my opinion, rather exaggerated.
The X270 has no options to configure "shortcuts", like in Dell's menu system. This makes it rather cumbersome to switch input sources, especially if you need to do them from time to time.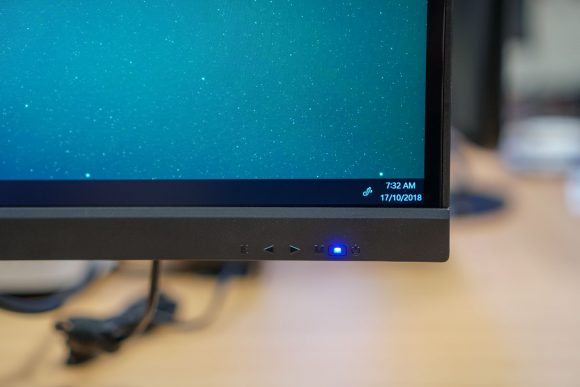 The most important thing about a monitor is about the image it produces. To this end, the SuperSolid X270 fell flat in my first attempt. I could not get any video output from any video source, even though I can see the on-screen menu system. This gave me an opportunity to experience their customer support. The friendly person at the other end took me through a couple of steps, before finally arranging for a replacement to be sent to me.
However, SuperSolid later determined that some of their monitors shipped with a software glitch that had the default contrast setting pushed all the way down to 0, and at this setting, there would be no output from any video source. Changing that value rectified the problem, and interestingly enough, setting it back to 0 still produced video output just fine.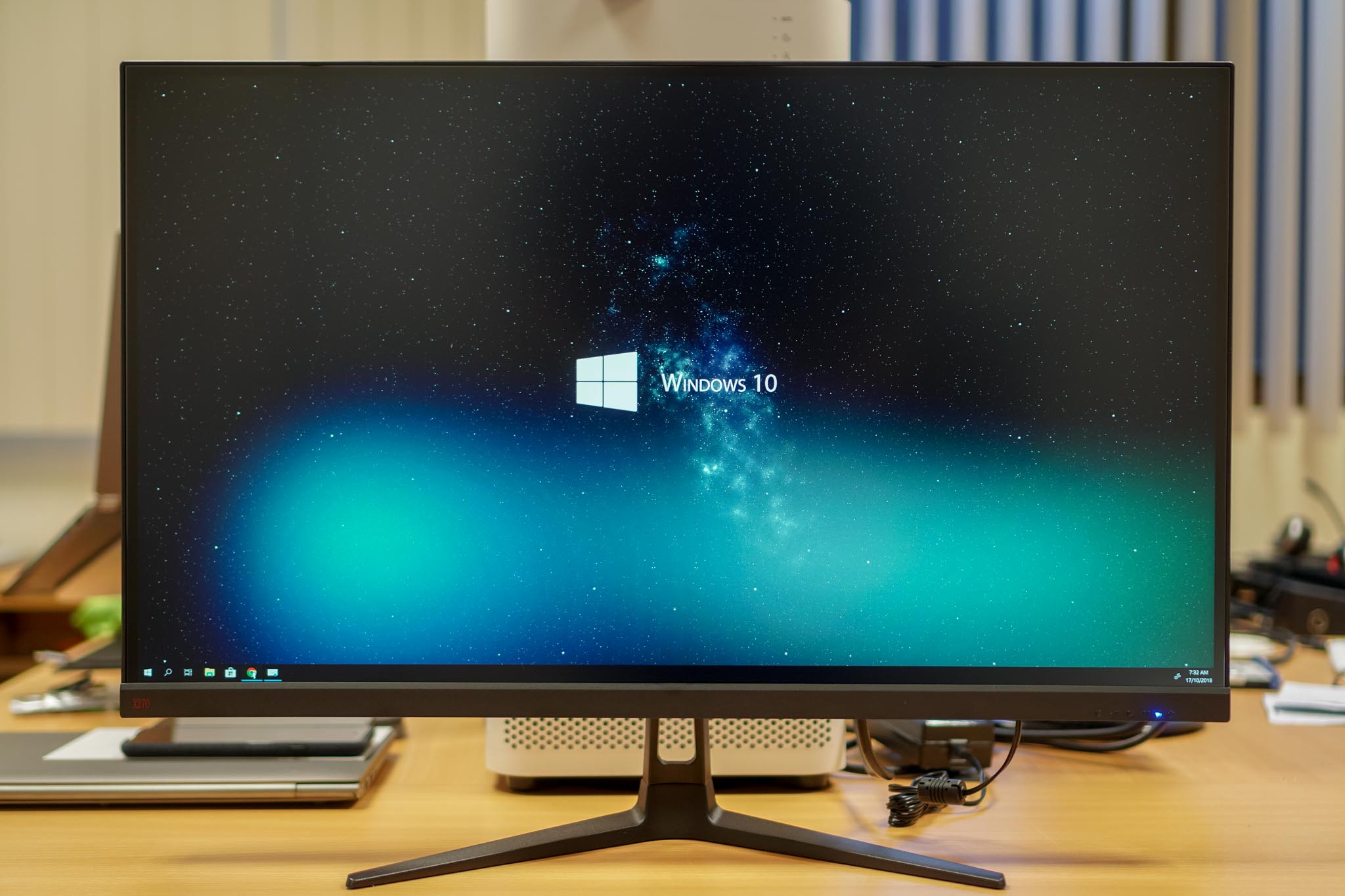 Colour calibration straight out from the box was, at best, horrid. I somewhat mind colour accuracy, and I was no doubt somewhat disappointed with the colours I saw on the X270. Fortunately, I have a Spyder colorimeter and was able to tune the colours to look reasonably right. This also gave me the opportunity to benchmark the X270's colour coverage. I am pleased to share the X270's colour gamut:
sSRB: 99%
NTSC: 70%
AdobeRGB: 75%
This is by no means excellent, but it does put the SuperSolid X270 in the same league as other monitors I use, like the Dell P2317H and U2415. Of course, this is nowhere near a MacBook Pro standard, but let's just remember how much this X270 is priced at.
Based on my own subjective visual judgement, the X270 doesn't produce the sharpest, crispiest, image, but it is certainly very decent.
The X270 has tilt support, but won't swivel and can't be height-adjusted. Sadly, I find the X270 is far too short. I know it's a large monitor, but 27-inch isn't all that large. It may be hard to pick the right vertical height for a monitor, but I consider myself average height and the monitor is too low for me.
Other notable specifications of the SuperSolid X270 include a 5 ms GTG time, 350 cd/m2 brightness, 1000:1 contrast ratio, AMD FreeSync and HDR support, and low blue light mode.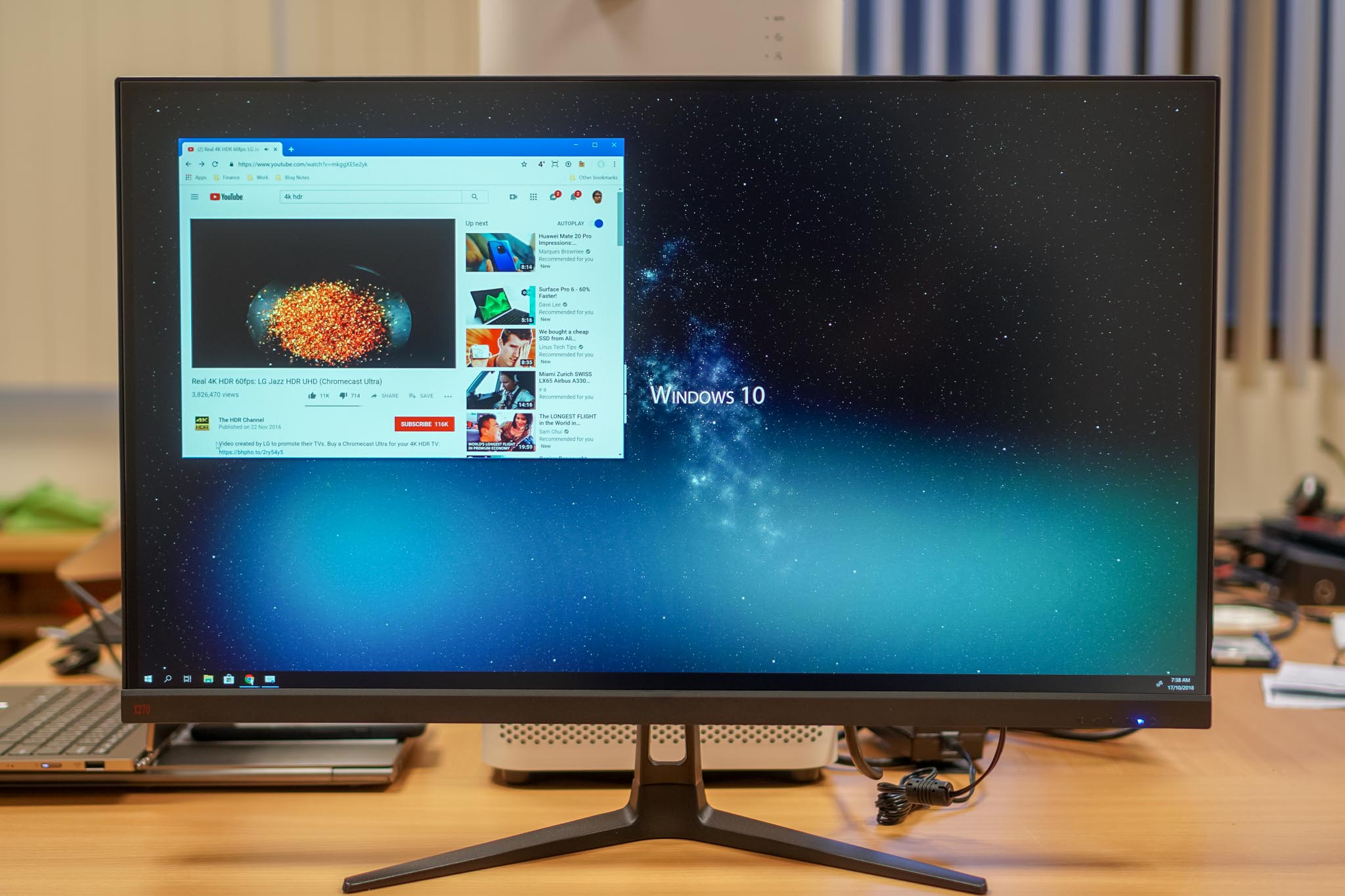 The SuperSolid X270 comes with 3 years parts and labour local warranty, and 14 days on-site warranty.
The SuperSolid X270 online at S$389.
This monitor is far from perfect, not even close. But for a 27-inch 4K HDR monitor, the SuperSolid X270's price is very hard to beat, and many of us will likely be happy to put up with the bad speakers, wrong height, and other issues which certainly aren't going to be showstoppers.
Conclusion
The SuperSolid X270 isn't super solid, but at its price, it's an excellent value 27-inch 4K HDR monitor.
Pros:
4K HDR support
Two DisplayPorts and two HDMI ports
Decent colour gamut
Cons:
Not height-adjustable
Plasticky buttons