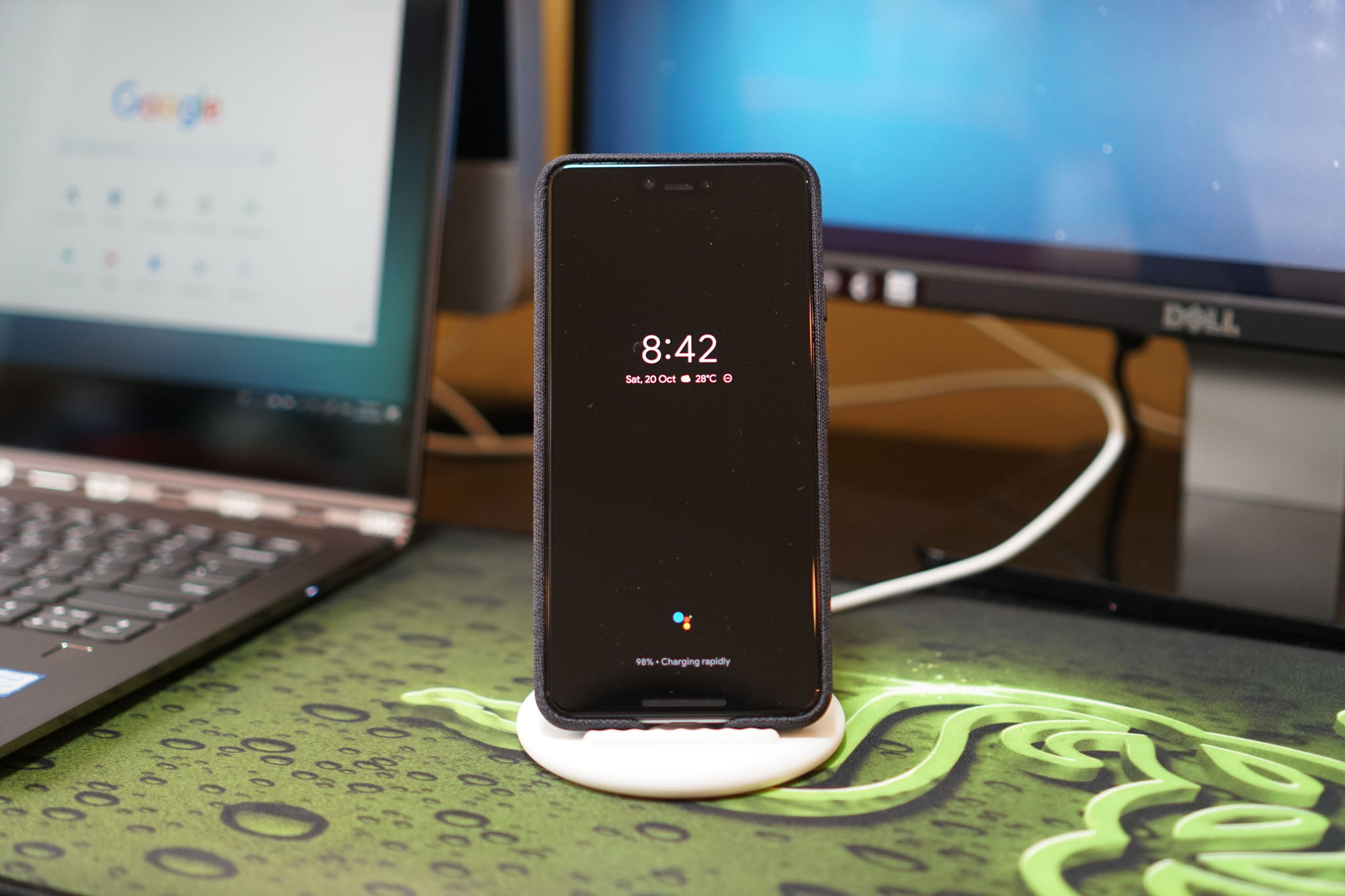 This year, Qi compatible wireless charging finally arrived with Google's flagship Pixel smartphones. It's not surprising, then, to expect Google to sell a wireless charging accessory. Their brand new Pixel Stand, however, is a little more than just a charging dock.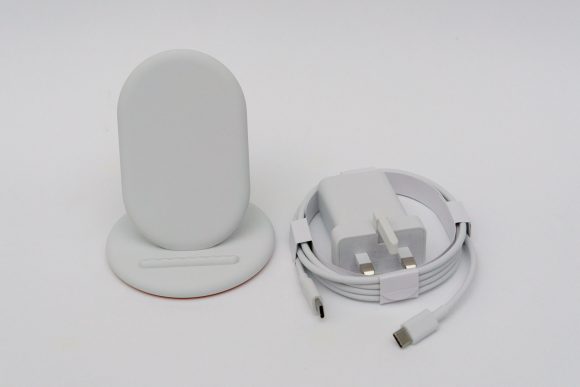 The Pixel Stand, of course, does the most basic thing you'd expect it to do, that is to charge your new Pixel 3 and Pixel 3 XL smartphones. It uses Google's new fast wireless charging technology, supply 10 Watts of power over the air to quickly top up the battery in your smartphone. It works through cases too, including Google's own Pixel fabric phone cases.
That isn't the most interesting thing about the Pixel Stand. Apart from just charging your Pixel 3 and Pixel 3 XL smartphones, the new Pixel Stand also transforms them into a new audio and visual experience with Google Assistant.
It's admittedly a simple trick, but with the Pixel Stand, your new Pixel smartphones are transformed into a Google Home. In the default out-of-the-box setup, the always-on screen on the new Pixels gain a new Google Assistant button. You can summon Google Assistant any time just by tapping that button.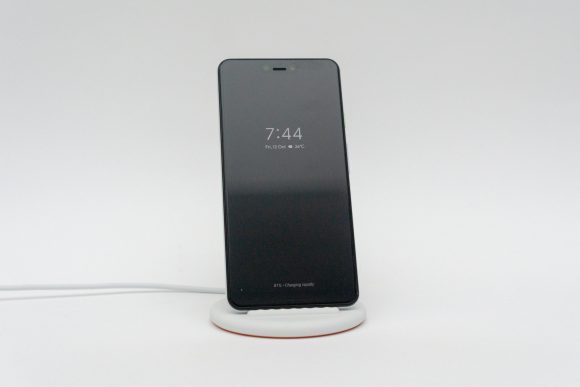 However, you can also setup the new Pixel smartphones to respond instantly to your "Okay Google" or "Hey Google" wake words. With dual front facing speakers, your shiny new Pixel smartphone quite effectively doubles up as your new Google Home device.
You can, of course, charge any Qi compatible smartphone with the Pixel Stand. This Google Home transformation, however, is only available between the Pixel Stand and the new Pixel smartphones.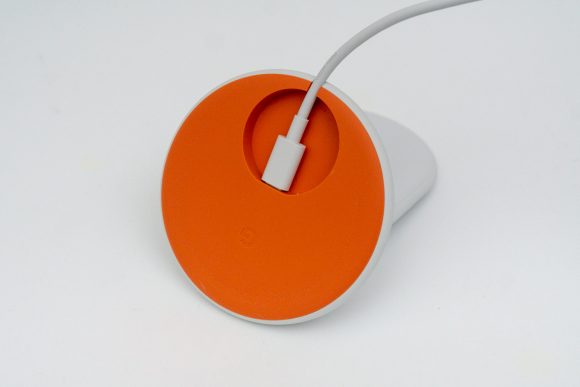 The Pixel Stand itself has a USB Type-C port for power. Whenever you don't feel like wireless charging, you can simply plug that cable directly into the Pixel smartphones. That's the nice benefit of everyone just adopting USB Type-C.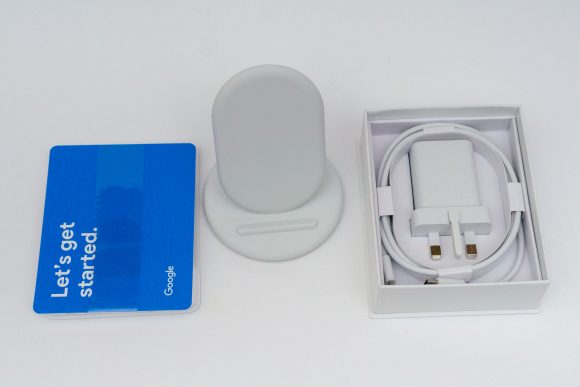 In the retail box, the Pixel Stand comes with a USB Type-C cable and a power adapter.
The Pixel Stand retails at S$119, and it's available from the Google Store Singapore.