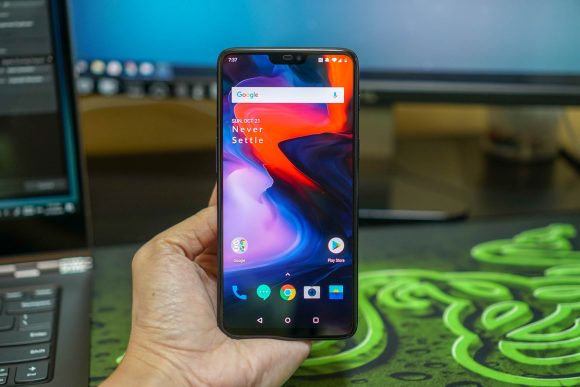 The next OnePlus phone is launching just around the corner, but it's probably still not too late the talk about their current flagship. The OnePlus 6 was first unveiled in May this year, so it's not old, and its specifications can measure up to current flagship standards.
For sure, the OnePlus 6 checks all the boxes for flagship smartphones this half of 2018. It has a high resolution display, extra-wide 19:9 aspect ratio, the notch which is almost like a status symbol, and powered by the latest Qualcomm Snapdragon processor. The phone is thin, extra shiny, all glass, though surprisingly no wireless charging despite the glass back.
No smartphone is perfect, but the OnePlus 6 gets close enough, especially with a price tag that though now much more than its founding days, doesn't race to overtake Apple and Samsung.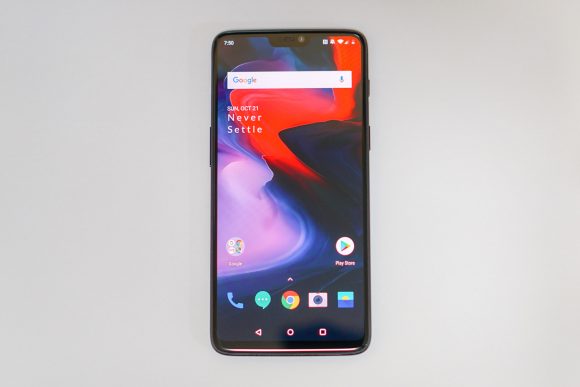 OnePlus is still a relatively young company, though its tracing its roots reveal a more complicated history. Yet in the short few years, they've managed to establish an identity and following, as well as move up the chain to produce their most premium device yet with the OnePlus 6.
The OnePlus 6 is so beautiful that it can be quite satisfying to just look at it. It's all glass, save for aluminium on the sides to give some rigidity to the frame. The shine on the back is absolutely captivating. The glossy surface is sure to pick up fingerprints, though they seem to be easy to clean off on the OnePlus 6's back.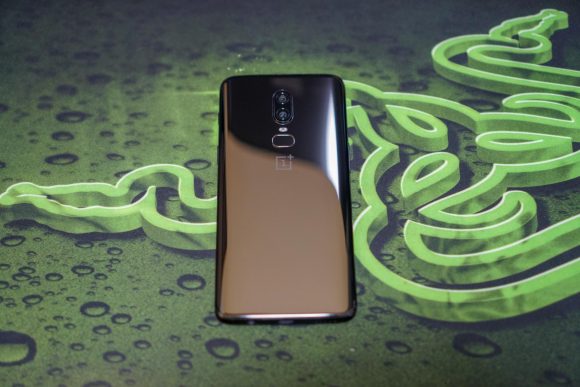 The 177 gram body measures 155.7 x 75.4 x 7.8 mm. That seems like a bit of heft, though by no means a large heavy phone. The OnePlus 6 feels very solid, and the heft is partly contributed by the use of tough Corning Gorilla Glass 5.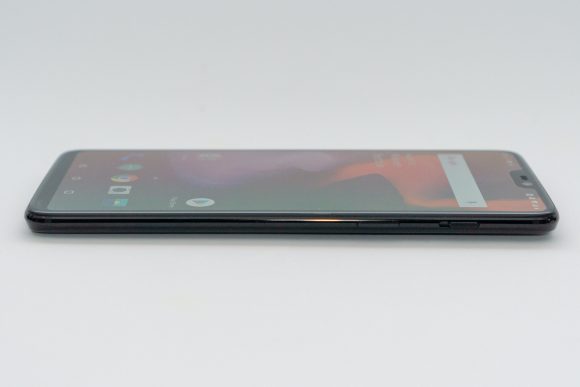 The staple OnePlus mute switch is still present in the OnePlus 6, but now moved to the right side, joining the power button.
The volume rocker is on the left side, together with the SIM card slot that accommodates two nano-SIM cards.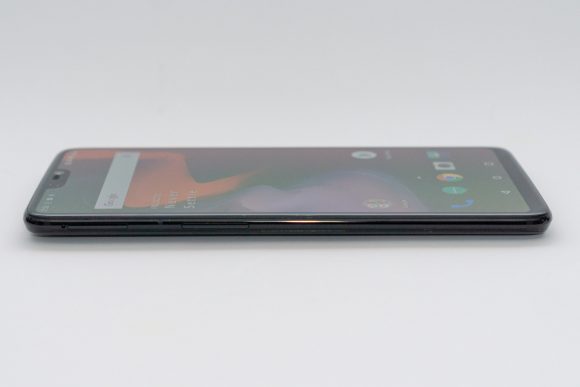 The bottom of the OnePlus 6 features a downward firing speaker, USB 2.0 Type-C port, and I'm sure some of us will be delighted with this, a 3.5 mm audio jack.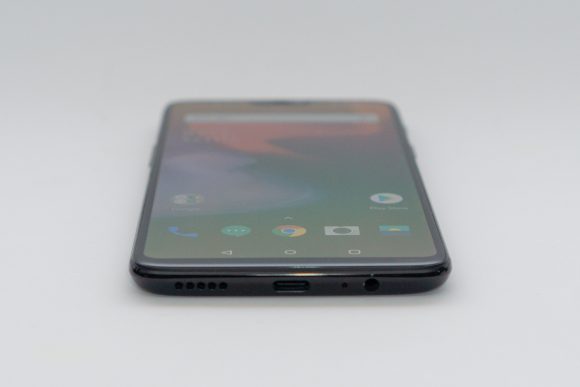 The 6.28-inch screen has 1080 x 2280 resolution, and 19:9 aspect ratio. It's a AMOLED panel with the usual deep backs and vibrant colours which look very good.
The front-facing selfie camera features 16 MP, f/2.0 aperture, 25 mm wide lens, and uses a 1/3.1-inch sensor. You can take EIS-stabilised Full HD videos with this selfie camera.
On the back, the OnePlus 6 features a dual camera setup. Unlike other phones whose extra camera serve a significantly different purpose, OnePlus has taken a different strategy. The first camera is 16 MP 1/2.8-inch sensor, f/1.7 aperture, 25 mm lens, and includes optical image stabilisation. The second camera, though 20 MP, is 16 MP effective resolution, and has a similar f/1.7 aperture and 25 mm lens. It's sensor is a smaller 1/2.8-inch though.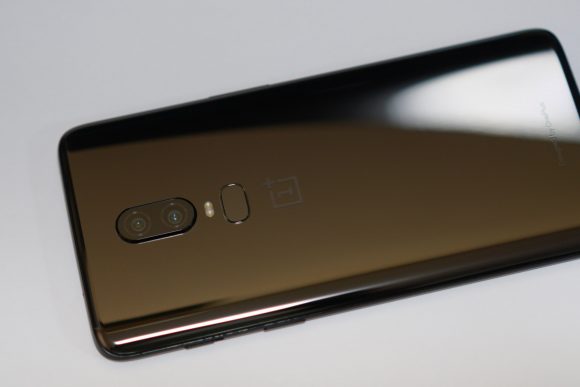 With two cameras that apparently see a similar scene in front of it, it appears that OnePlus is attempting to use software on the extra image information to produce a better resulting photo. In casual testing, it does look like the OnePlus 6 performs fairly well. The in-thing in recent times, portrait mode, looks great on the OnePlus 6, with beautiful bokeh effects.
There's also a fingerprint sensor on the back to unlock the OnePlus 6. It works well, nothing to complain about here.
However, fingerprint unlock is so yester-year. The OnePlus 6 also supports Face Unlock, and its facial recognition is pretty awesome. It recognises my face and unlocks so fast that, initially, I thought that I hadn't setup my OnePlus 6 to lock in the first place. I had to double-check, and enlist the help of others, to make sure that the OnePlus 6 was really only unlocking because it recognised my face. Setting up face unlock was easy and quick.
Under the hood, the OnePlus 6 is powered by Qualcomm Snapdragon 845, 6 GB of RAM and 64 GB of storage. There are other options with 8 GB of RAM and up to 256 GB of storage.
It has dual-band 802.11 a/b/g/n/ac Wi-Fi, Bluetooth 5.0 (and aptX HD codec), and supports positioning with GPS, A-GPS, GLONASS, BDS, and GALILEO. It also has NFC support.
The 3300 mAh battery can comfortably power the OnePlus 6 for a full day with moderate use. The proprietary OnePlus Dash Charge pushes 20 Watts for quick charging the battery, delivering 60% charge in 40 minutes.
A feature I look forward to very much is water ingress protection. Officially, OnePlus says this device good against "every day use", which should include occasional splash of water. There is, however, no official IP-rating for the OnePlus 6.
OnePlus 6 uses the company's own take of the Android OS, Oxygen OS 9.0 based on Android 9. Oxygen OS is often described as a light skin that doesn't alter too much of the original pure Android experience. That's mostly true, but I don't like how OnePlus seems to have taken liberty to make some changes to the new Android 9 gesture-based navigation. Apart from that, I'm quite happy with Oxygen OS.
The OnePlus 6's hardware performance is on par with other smartphones powered by the Qualcomm Snapdragon 845 processor. Geekbench 4 yields scores of 2389, 8858, and 13522 for single-core, multi-core, and compute benchmarks, respectively. The Geekbench 4 battery score of 3810 for the OnePlus 6 puts it amongst the longest-lasting smartphones.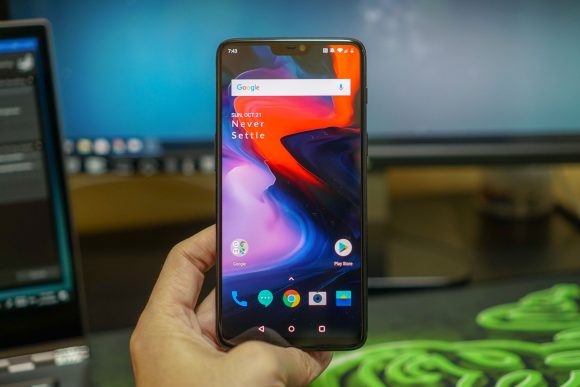 The OnePlus 6 with 6 GB RAM and 64 GB storage currently retails at S$768, with the 8 GB RAM and 128 GB storage model going at S$868.
Conclusion
There's no perfect smartphone, but the OnePlus 6 gets close enough without asking too much from your wallet.
Pros:
Very beautiful all-glass design
Excellent camera performance
Face unlock works very well
Cons:
No wireless charging
No IP-rating