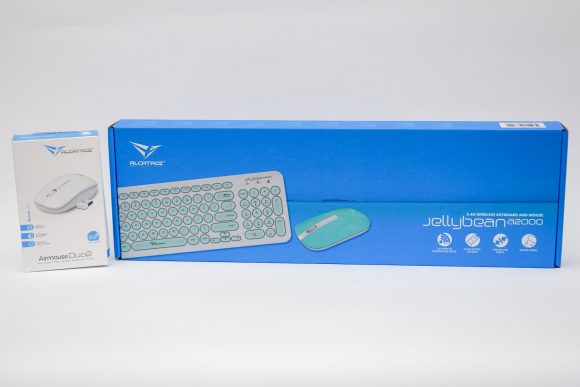 I've a number of gadgets that have come by from Leapfrog, the distributor for a number of brands such as Armaggeddon, products of which I've reviewed. In this post, I want to quickly mention two items from Alcatroz: the Jelleybean A2000 keyboard and mouse combo, and the Airmouse Duo 2.
Both these items are fairly entry-level keyboard and mouse peripherals. They are wireless, which will help clear your desk of wire clutter, but are otherwise basic in functionality.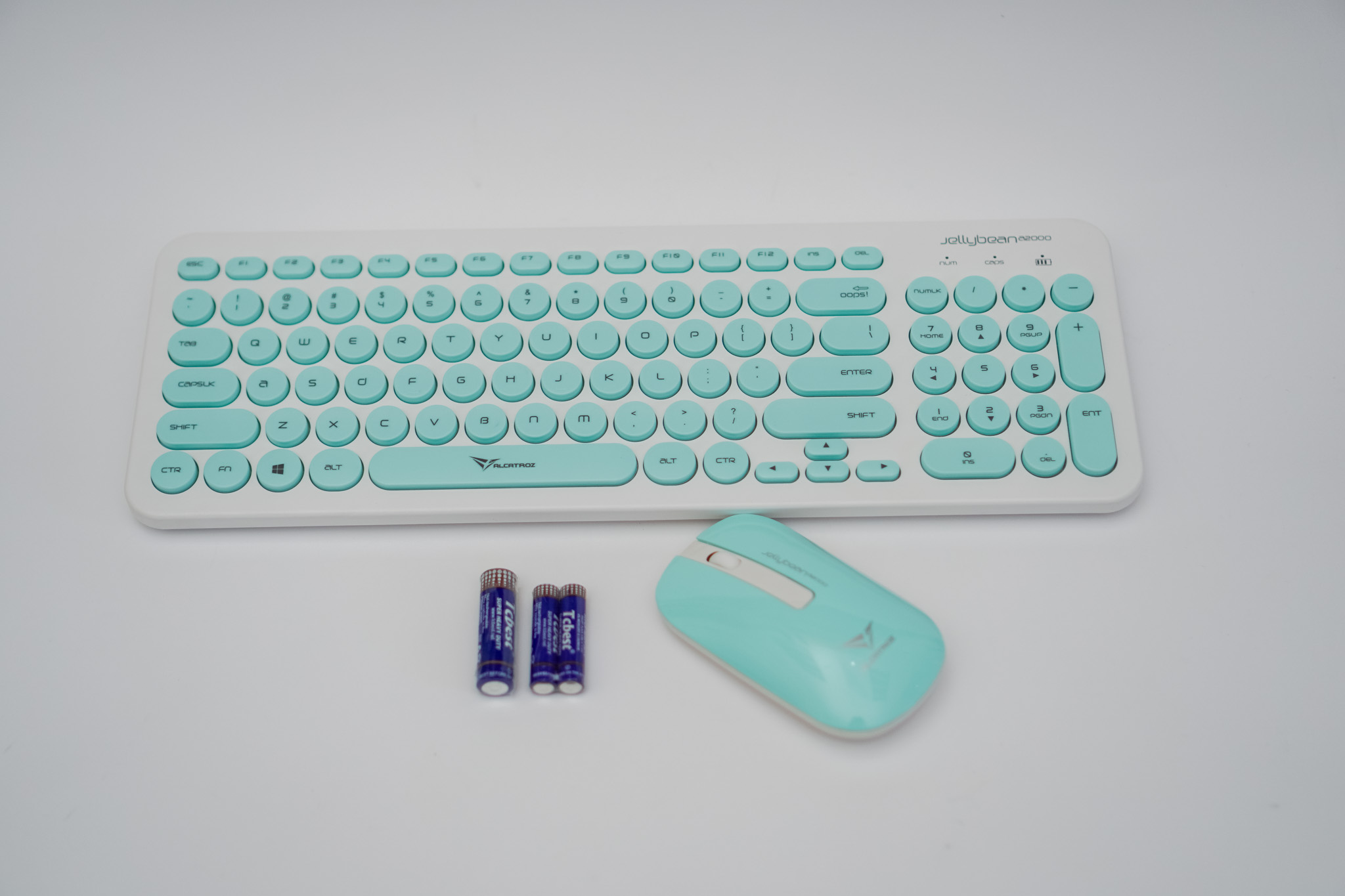 The Jellybean A2000 is a combo bundle that includes both a keyboard and mouse. They are powered by AA and 2x AAA batteries, all included, and communicate wirelessly with a single, also included, wireless USB receiver which you plug into your computer. No setup is needed.
Key travel on this keyboard is relatively shallow compared with standard full desktop keyboards. It is, however, deeper than what you'd find on notebooks. You get a dedicated number pad, but no full-sized navigation keys. There is a compact arrangement of arrow keys, similar to the arrangement on notebooks.
My review unit pictured here is mint coloured. If you don't like mint, the Jellybean A2000 is also available in black, red, and pink options.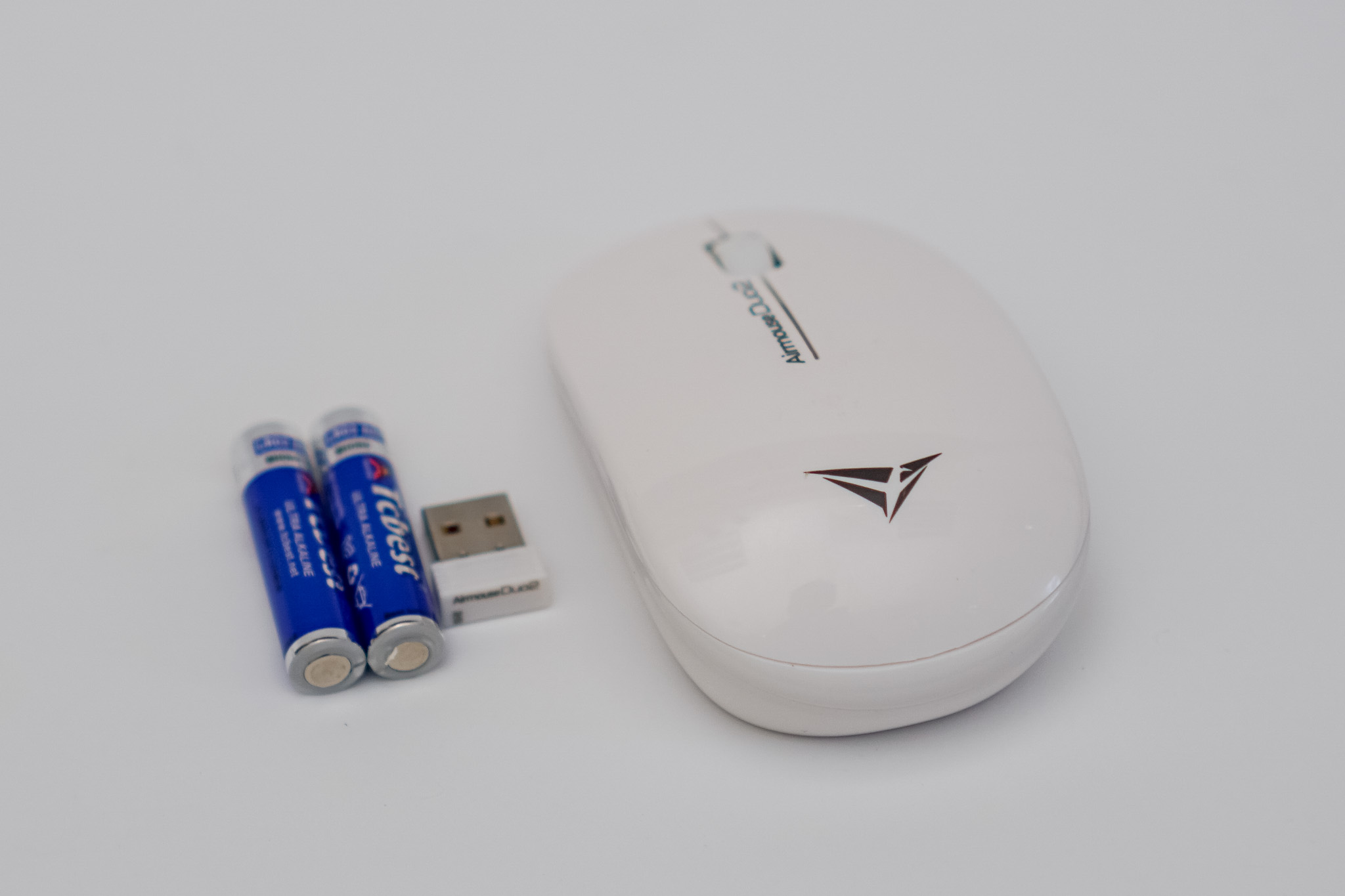 The AirMouse Duo 2 is a high resolution 1200 DPI 3-button wireless mouse. It is powered by 2x AAA batteries which are included, and communicates wirelessly with a wireless USB receiver, also included. The optical sensors on this mouse works reasonably well on any surface. No setup is required either.
Apart from the white colour version you see pictured here, the Airmouse Duo 2 also has a black option.
The Jellybean A2000 and Airmouse Duo 2 are perfectly functional, and I expect casual users should have no issues with them if they are not fussy with their keyboard and mouse experience. I'm quite fussy with my keyboards and mice, mainly because I use them extensively, so I won't go with these gadgets. However, even for myself, it might be fine to just keep these around as a spare.
The Alcatroz Jellybean A2000 retails at S$29.90, while the Airmouse Duo 9 retails at S$19.90.