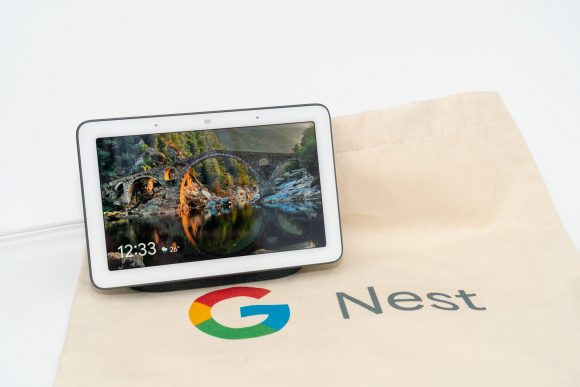 Google officially launched the Nest Hub in Singapore last week. Even if you haven't seen it since the initial U.S. launch in October 2018, you'd probably already be familiar with this device. It's basically a Google Home with a touchscreen display.
The Google Home, and Home Mini, worked very well as an always-listening Google Assistant, ready at all times to help you with something or other. Sometimes, however, it's just easier if there is a screen you can see and interact with. This is, in essence, the difference that the Nest Hub brings to the table.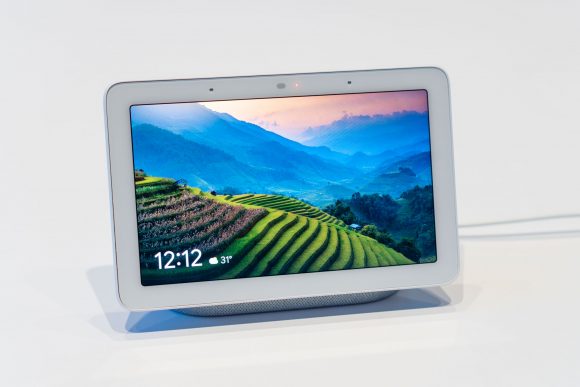 With its 7-inch touchscreen display, the Nest Hub brings an additional layer of interactivity to enhance your smart home experience. It is also beautifully designed to fit right into your home. The soft rounded corners, and the fabric material around the back, helps the Nest Hub blend in with other items in any room of your home.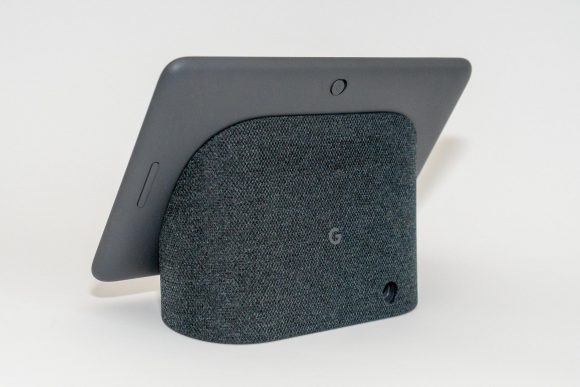 If you are not too familiar with the Google Home, here are some of the basic things that the Nest Hub shares with it. As an always-listening Google Assistant with far-field microphones, you can literally speak your commands naturally without having to specifically be next to or face the Nest Hub.
Just say "Hey Google, good morning", and Nest Hub comes back with a personalised overview of your activities from Google Calendar, your commute from Google Maps, your reminders, and the latest news. With its display, the Nest Hub also shows a visual overview on the screen, and you can now watch video news from several sources such as the Straits Times, instead of only just listening to it.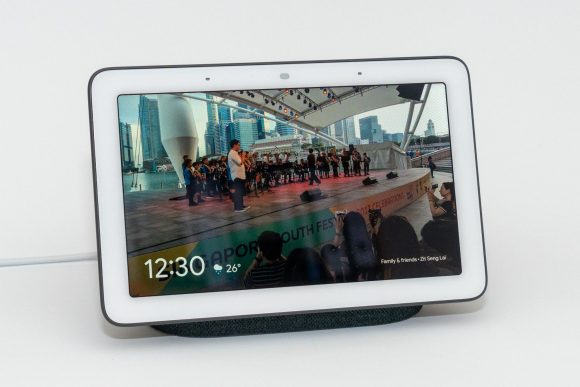 The main display of the Nest Hub is setup as a photo frame by default. You will be prompted to configure a live album, a new feature from Google Photos which automatically collects recent photos of chosen family members and friends, and rotate through them on the display. It's a great way to relive recent memories with your loved ones.
The Nest Hub also serves as an important home automation hub. Swiping down from the top will reveal a dashboard for your connected home controls, allowing you, for example, to dim your Philips Hue lights or adjust the temperature of your air conditioner.
In the kitchen, the Nest Hub can help home cooks and new learners prepare recipes easily. You can simply use your voice to browse endless recipes and start cooking, hands-free. Try speaking, "Hey Google, show me how to cook Hainanese Chicken Rice". Google has teamed up with food channels like Tasty, Food Networks, and Genius Kitchen to bring their fun, family-friendly recipes to the Nest Hub.
You can unwind with some music on the Nest Hub too. You can hook up with Spotify. The audio quality isn't fantastic though. It's about the same as what you'd get with the Google Home, which while I think is great at projecting speech, may be sub-par for music.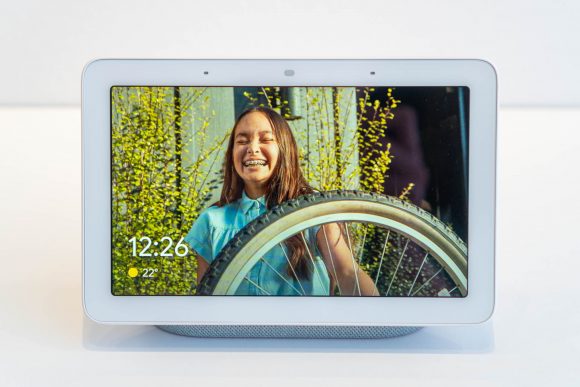 At the end of the day, there's a cool unwind routine you can run with the Nest Hub. Just speak "Hey Google, good night", and you can set an alarm for the next morning. With connected home automation devices, the Nest Hub can also do things such as turning off lights, TVs, and lock the door.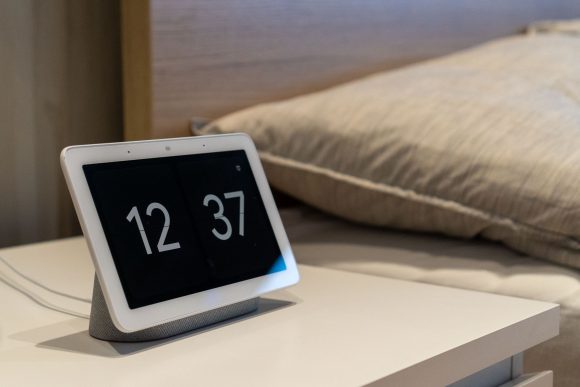 The automatic Ambient EQ is particularly good. It adjusts the display brightness to suit the ambient light around the Nest Hub. You won't ever find the Nest Hub too bright at bed time with your room lights switched off, nor will you find it too dim in the day. It works much better than adaptive brightness works on most smartphones.
aWhile you can watch YouTube videos on the Nest Hub, unfortunately it doesn't work as a general purpose display in the way of the Chromecast. You can't watch Netflix on the Nest Hub, for example. There is some integration with other Google services though. For example, you can instruct Nest Hub to show you the video stream from a connected security camera on its display.
There is no camera on the Nest Hub. This could be a good thing for those who are concerned about their privacy. No software glitch or security attack will result in surreptitious video recording.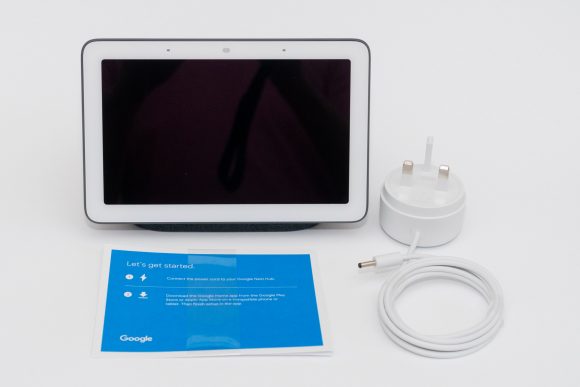 The Nest Hub is powered from a DC barrel jack with the supplied power brick. I wished it could have used USB Type-C, but I suppose this would have added to the cost of the Nest Hub.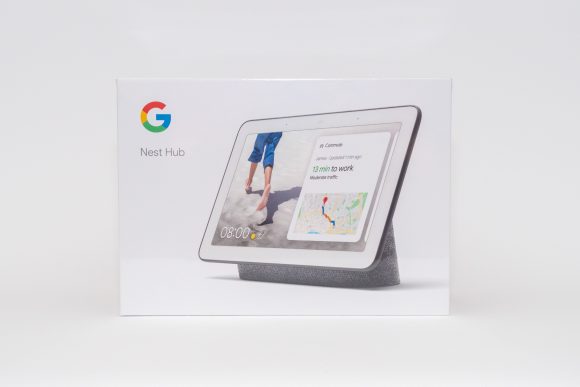 The Nest Hub retails at S$189. When you buy from Challenger, COURTS, and M1, you can get a free Google Assistant compatible Mi Home Security Camera 360° 1080P by Xiaomi. This offer should be coming to Google Store customers soon.
Conclusion
For users invested in the Google ecosystem, the Nest Hub makes for an excellent always-listening Google Assistant, now with touch and visual elements, addition to their homes.
Pros:
Beautiful design
Everything about Google Assistant
Added visual interaction
Cons: