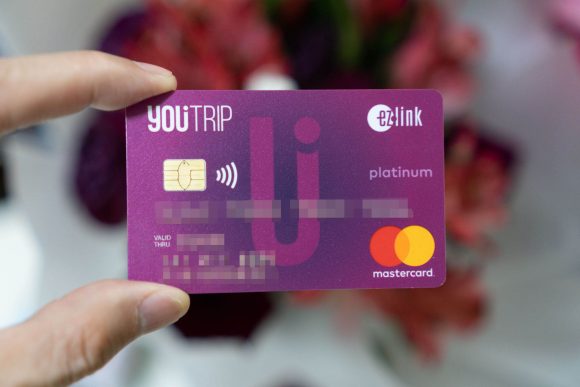 Yet another credit or debit card? I'm usually not interested. I don't like to carry and keep track of so many of them. YouTrip, however, has a unique value proposition. I don't mean rewards, rebates, miles, or other privileges. They simply give great value in foreign currency transactions.
YouTrip is quite new, having just launched only in August 2018. They describe themselves as a multi-currency travel wallet and money changer app that is linked to a physical Mastercard. The beauty of the YouTrip Mastercard is that you can pay in 150 foreign currencies with no currency conversion or transaction fees.
It's not easy to understand what YouTrip is about. YouTrip is so different from anything I've used. I had many questions, especially what is it about a wallet, what the app is for, and how does the bit about money changer even fit in?
Let me break it down by showing how it is used.
YouTrip is a virtual wallet you manage with a mobile app (Android or iOS). It is also linked to a real, physical Mastercard.
As a wallet, you need to load money into it before you can spend. You can load money in the app, by paying for it with a regular VISA or Mastercard credit or debit card.
Once there is money in your wallet, you can use the YouTrip-linked physical Mastercard to spend at any merchant. It works like any other Mastercard. Payment is immediately deducted from your wallet balance.
If you transact in a foreign currency, YouTrip converts to SGD in real-time using near wholesale currency exchange rates. There are no other fees.
Instead of only holding SGD currency in the YouTrip virtual wallet, you can also hold 9 other supported currencies in the wallet. YouTrip supports SGD, USD, EUR, GBP, JPY, HKD, AUD, NZD, CHF, and SEK.
You can convert any of your wallet currency balances to any other currency at near wholesale currency exchange rates. The rates can been seen in the YouTrip app.
When you transact in a foreign currency, YouTrip uses that currency from your wallet first, before using currencies in your other wallets in a predetermined order: SGD, USD, EUR, GBP, JPY, HKD, AUD, NZD, CHF, and finally SEK.
That's basically the gist of it. There are no card network fees and no bank fees. For the 10 in-app currencies supported, the rate you see in the app is the rate you get.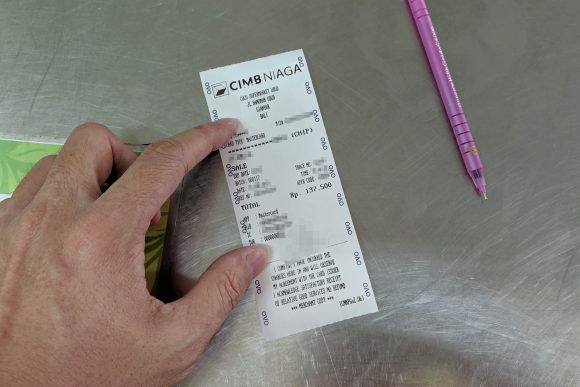 I put YouTrip to the test on my recent trip to Bali. My first transaction was at a supermarket. I was standing-by to pay in cash, in case the YouTrip Mastercard somehow gets declined, but it worked just fine. Armed with new confidence that the card really works, I used the card many more times on that trip. It worked every time. Balance deduction is reflected quite immediately in the app, though the merchant transaction details themselves are sometimes delayed.
Initially, I only loaded a small SGD balance in the YouTrip wallet. I found myself having to top-up multiple times on that trip. It was easy, instantaneous, and I had no problems at all.
The money changer function doesn't get you cold hard cash. For that, you need to use something like Thin Margin while you are still in Singapore. The purpose of the YouTrip money changer is to hold foreign currency in your YouTrip wallet, in case you expect the present rates to be better than when you actually need to transact later. For example, if you are expecting USD value to go up, you may want to convert your SGD to USD now, so that you can spend your USD balance later.
The Indonesian Ruppiah (IDR) rates in YouTrip were very good. Thin Margin gave me 10,259 IDR for 1 SGD, which is better than the average brick and mortar money changer in Singapore. In Bali, street-side money changers were offering between 10,000 IDR to 10,400 IDR for 1 SGD (Thin Margin's rate had climbed to over 10,300 IDR to 1 SGD since the SGD had strengthened a small bit since). YouTrip gave me in excess of 10,400 IDR to 1 SGD in every instance, and in fact, it can sometimes go over 10,450 IDR to 1 SGD. Remember, this is net, with no other fees.
For comparison, I used my regular VISA card to pay for one lunch. The final charge on my card came up to 10,140 IDR to 1 SGD. YouTrip was 3% cheaper.
I made another comparison. When I shop on Amazon, they give me a rate of 1.4301 SGD to 1 USD. With YouTrip, I pay 1.3572 SGD for each USD. In this case, YouTrip is almost 5.4% cheaper.
Speaking of Amazon, you can use the YouTrip Mastercard with online merchants too. It works like a normal Mastercard, after all.
One thing you should take note is that some of the transactions may not be finalised immediately. Transactions in currencies supported in-app (i.e. the 10 listed above) are finalised immediately. For all others, you will initially see indicative wholesale exchange rates from Mastercard in YouTrip app. The status will be marked as pending. The final charges will be confirmed when the merchant completes the transaction, typically 1-2 days (maximum 7 days) after your actual transaction. You may see some changes in the rates used.
Signing up with YouTrip is very simple. Just start by downloading the mobile app, then register through the app. For Singaporeans, you can use SingPass MyInfo. This way, you don't need to submit any other documents. The whole process takes just a few minutes. After that, you just have to wait for your card to arrive. This can take up to two weeks.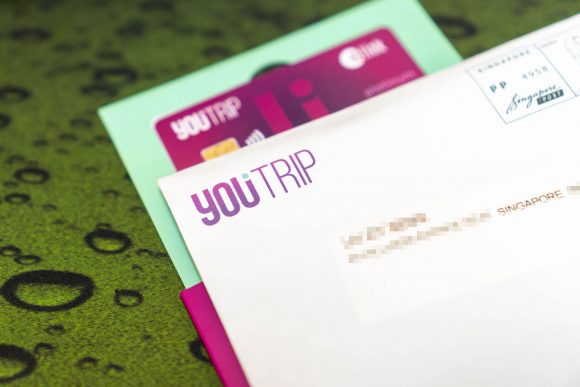 Once the card arrives, there is some activation to complete through the YouTrip app.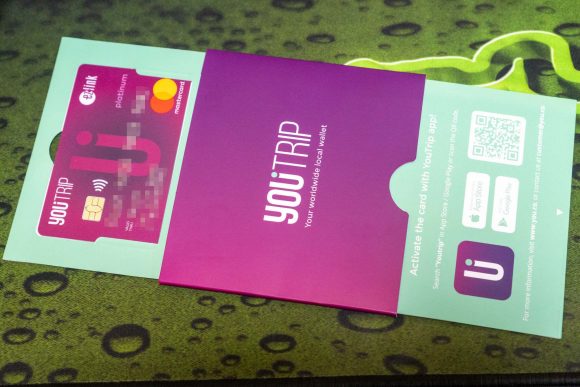 As an all digital company, your interaction with YouTrip is entirely through the app, with support channels on the web and social media. The mobile app can be used to lock/unlock your card to protect unauthorised use, and you can order a replacement through it if you lose one.
The YouTrip Mastercard is most useful for overseas or foreign currency transactions. Since there are no other rewards, your other regular credit cards may be more attractive to use in Singapore. There is a $5 per month dormancy fee after 12 months of inactivity. Just remember to use it for something once a while. It can even be for public transport, since it works as a EZ-Link (it's actually the new SimplyGo contactless VISA/Mastercard payment).
I know some credit cards offer greater rewards for overseas spend. I suppose you'll need to work out if the savings that YouTrip offers is better off or not.
For me, I like to see my savings immediately up-front. Hence, I expect I'd be using more of YouTrip on my overseas and foreign currency spending.