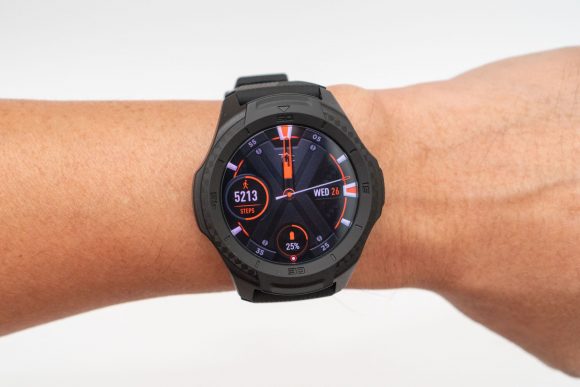 Mobvoi's latest TicWatch S2 is one of the most affordable Wear OS smartwatch you can find. It launched earlier this year, alongside the similar TicWatch E2. Despite its low price, the TicWatch S2 is surprisingly functional, and it has all the most important features that matter.
You probably haven't heard of the company Mobvoi. They are like the underdog of Wear OS smartwatch companies. Mobvoi's first Wear OS smartwatches were the TicWatch S and TicWatch E, both launched in a Kickstarter campaign back in 2017. The present TicWatch S2 and E2 are refreshes of those models.
The TicWatch S2 is the sportier version of the otherwise mostly identical TicWatch E2. The former adds some sporty styling, a bit of different materials, MIL-STD-810G rating, and 5 ATM of water-resistance. This costs just a mere S$30 more, and just a little bit extra thickness.
Like the TicWatch S from before, the new TicWatch S2 goes for a simple, functional, casual design. The plastic watch case feels alright, but clearly won't work as a timepiece for a dress-up dinner function. This, however, helps keep the TicWatch S2's weight down. The watch is 12.9 mm thick, and the silicon watch strap can be easily replaced with other 22 mm watch straps.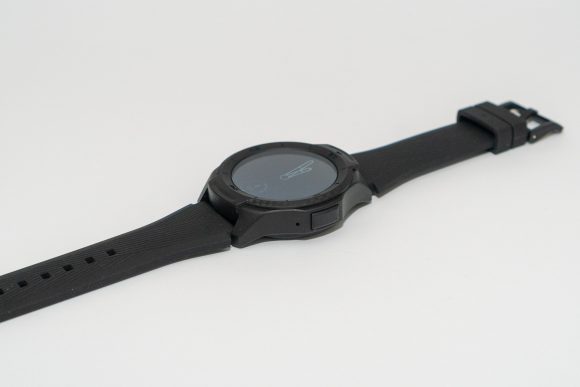 The screen features a 1.39-intch AMOLED display with 400×400 pixels. Its bright enough to work even under sunlight. Indoors, I find just 2 / 5 level is bright enough, and unfortunately, without an ambient light sensor, the brightness wont get adjusted automatically.
There's one single physical button on the side of the watch. Everything else is controlled through the touchscreen or gestures.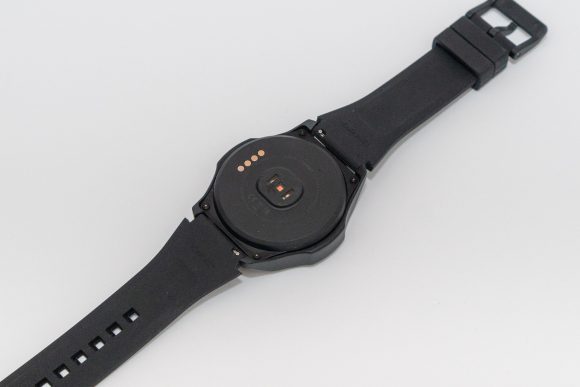 On the underside, you'll find the heart rate sensor and low latency off-body sensor. You'll also see the 4 metal contacts that mate with the charging dock for charging the battery.
Not unexpectedly, the charging dock is a proprietary accessory. The good thing about the dock is that it mates easily with the TicWatch S2. The watch and dock are held in place magnetically, and they won't be easily knocked out of alignment.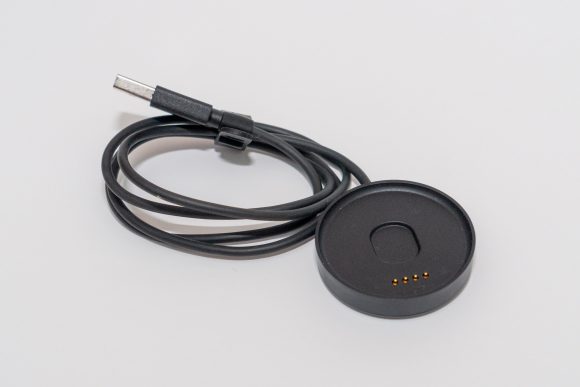 Under the hood, the TicWatch S2 is powered by a Qualcomm Snapdragon 2100 processor with 512 MB of RAM and 4 GB of storage. Sticking with the Snapdragon 2100, which was launched way back in 2016, and Snapdragon 3100 already seen in 2018 smartwatches, could be Mobvoi's way of keeping costs down with the TicWatch S2.
For connectivity, the TicWatch S2 has Bluetooth 4.1, Wi-Fi 802.11 b/g/n, and positioning support with GPS, GLONAS, and Beidou. There is no cellular or NFC support.
The 415 mAh battery should, according to Mobvoi, get up to 2 days of run time. Unfortunately, it was struggle to get the TicWatch S2 to last more than 24 hours. In my typical usage, the TicWatch S2 is primarily used to read notifications and occasionally respond to them. For this battery run time monitoring, I did not use the microphone for any Google Assistant features, no Wi-Fi, no GPS, and no heart rate monitoring. With Always On Display in use, I get about 24 hours of use; without Always On Display, I get a max of about 28 hours.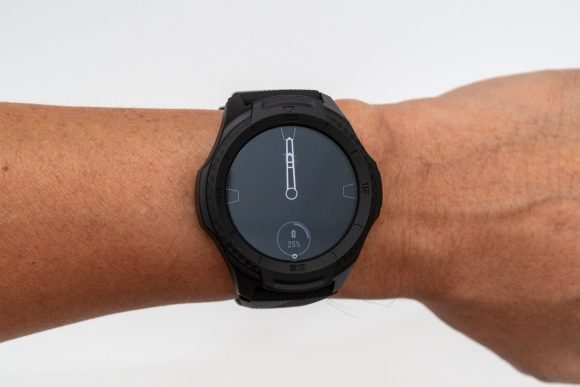 The battery will certainly last the whole day out. I was just hoping for a little bit more, like maybe getting me to 1.5 days. I know, that means I still ought to charge the TicWatch S2 every night anyway, so it's not better than getting 24 hours of battery time. However, I like to know that after 24 hours, I still have some buffer to spare, so that if I use Google Assistant a bit more than normal, the watch won't die on me before the next day. Or, I can go for a mid-day run, with GPS, without worrying that the watch won't last to the night.
Speaking of that GPS, I estimate that with run tracking, the TicWatch S2 will drain to flat in about 4.5 hours. Lesser if the Always On Display is switched on. It's certainly longer than any run that I'm going to run, but it does mean that I definitely need to charge up the TicWatch S2 after the run.
In all honesty, the TicWatch S2 has reasonable battery longevity. I just wished that it could be better.
The TicWatch S2 runs the latest Wear OS. On top of the usual Google fitness and health apps, Mobvoi has their own suite of apps. There are the usual features for step tracking and exercise tracking. A nice feature from Mobvoi is that the TicWatch S2 can detect when an activity has started, and commence tracking automatically, as well as stop when it detects the activity has completed. There is no need to manually start/stop your exercise tracking app.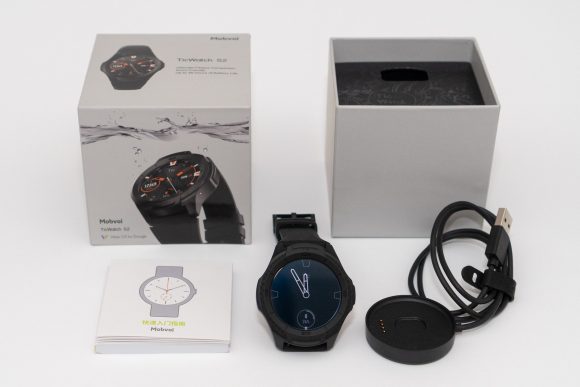 In the box, the TicWatch S2 ships with one charging dock, and some paper documentation.
Mobvoi sells the TicWatch S2 in Midnight (black) or Glacier (white) colours on their website at S$269.99, inclusive of free shipping to Singapore. Interestingly, you can also order the Midnight version with an extra Charging Dock at the exact same price.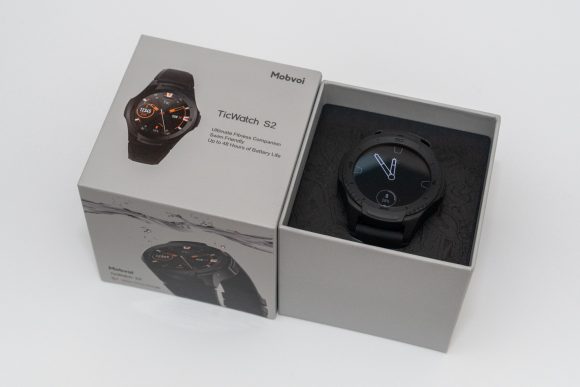 Conclusion
Mobvoi's TicWatch S2 is an excellent value Wear OS smartwatch.
Pros:
Rugged build quality, MIL-STD-810G rating
Good for swims, 5 ATM water-resistance
Cons:
GPS is slow to lock
Old Snapdragon 2100 processor