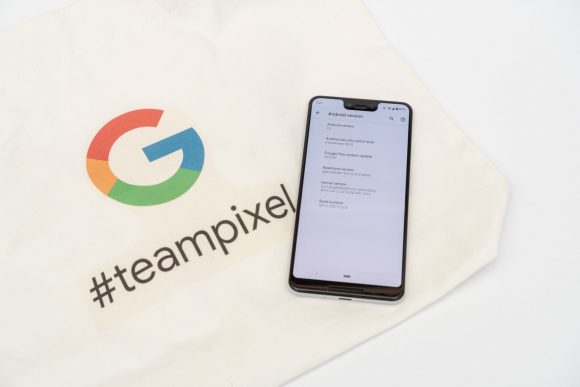 Android 10, just launched this week, has started to roll out to Google Pixel smartphones, with availability for other supported Android smartphones coming soon. What is new in Android 10? Here's a quick look.
The first thing to know about Android 10 is that there is no dessert codename. Unlike all previous versions, such as Android 9 Pie, which had some dessert name attached to the version, Google has an all-new naming convention starting from version 10, which is that there are no names, and not even letters. Android 10 is simply, 10. Do you miss the dessert names?
There are a number of new features and changes to Android 10, though nothing earth-shattering. Mobile operating systems, be it Android or iOS, has reached a level of stability that major version updates are mostly evolutionary in nature.
Android 10's new Dark Mode might be a feature that excite some users, seeing how dark themes have become quite a trend these few years. You can go to Settings, Display, and toggle on Dark Theme. I don't not like dark theme, but I don't like that the theme is not something integrated across all the apps, not even Google's own apps. It is very jarring, at least to me, to navigate from one screen that is dark-themed to another that is light-themed.
A new Focus Mode in Android 10 helps you disconnect from your phone. This feature is part of Digital Wellbeing beta, so you need to make sure you're signed up for the programme. Digital Wellbeing already brought Wind Down, Night Light, and Do Not Disturb, among other things. The new Focus Mode adds on the ability to pause apps, such as Facebook, so you won't get distractions.
Perhaps one cool feature is Live Caption, a feature that automatically provides captions to videos, podcasts, and audio messages across any app with just a single tap. This feature is enabled or disabled under Accessibility settings. Captions are useful even for people who can hear well; I can see myself using this when I need to "listen" to audio without actually wanting sound to be audibly heard.
For people concerned about privacy, Android 10 offers almost 50 changes related to privacy and security, including the following:
Additional location controls and reminders – better manage your location settings;
Dedicated Privacy section under Settings – manage important privacy controls in one place;
Security Updates alongside Google Play system updates – get important security updates in the background without having to wait for a full OS update.
If you have a Pixel smartphone, check your system updates to get Android 10 today.
Find out more about Android 10 at Google's blog post.