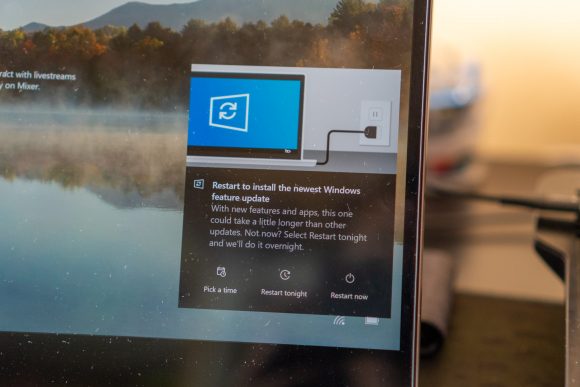 The next major update to Windows 10 is expected to be released next month. Known as the May 2020 feature update, version 2004, and also going by the codename 20H1, early adopters can get their hands on the final preview through the Windows Insider Program right now.
Windows 10 May 2020 feature update will be the 10th release since its debut in 2015. Microsoft releases new versions of Windows 10 on an on-going basis. This is similar to how Apple updates macOS, although Windows 10 updates have come biannually (i.e. twice a year) since 2017.
While monthly Windows updates are primarily about security patches and bug fixes, these feature updates bring bigger changes, including new features, enhancements and improvements to Windows 10. If I may draw a comparison with macOS again, over time these updates have been mostly evolutionary. It's perhaps a testimony that the operating system has become quite mature and stable.
This is largely the case with Windows 10 May 2020 feature update. That's not to say there aren't exciting features. For some groups of users, especially if you use the Windows Subsystem in Linux (WSL) a lot, this new feature update brings WSL2, a new version that runs a real Linux kernel.
If you like to learn more details about what's new in the May 2020 feature update, check out Pureinfotech's post on Windows 10 version 2004 changes. There's probably something in there that will interest you.
Anyone can try the release preview of the Windows 10 May 2020 feature update by simply signing up for the Windows Insider Program. You can do this right from inside your current Windows 10. Before you get started, I do recommend that you make sure your current Windows is fully updated.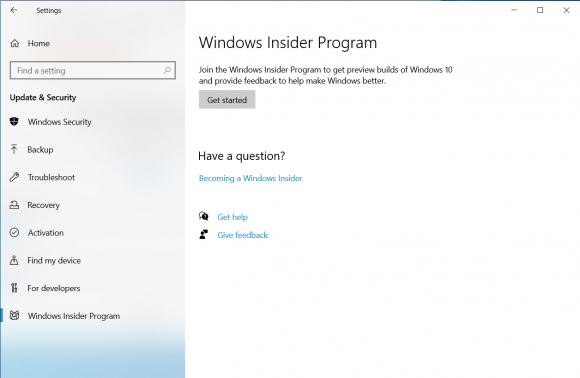 Just head to Windows Settings (press Win+I), click on Update & Security, and then on the left pane, click on Windows Insider Program. Next, click on Get started.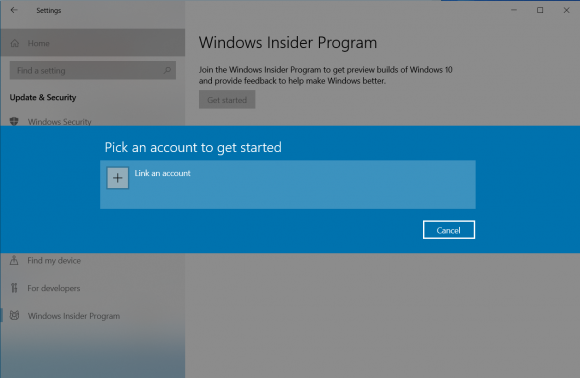 You'll be asked to link an account to get started. Use your Microsoft Account. (While you can use a supported work account, your organisation may have policies that prevent access to the Windows Insider Program.)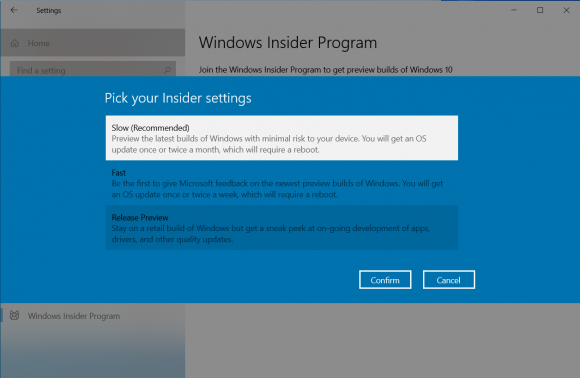 On the next screen, choose the "Slow (Recommended)" setting. This is also known as the Slow Ring, or Release Preview.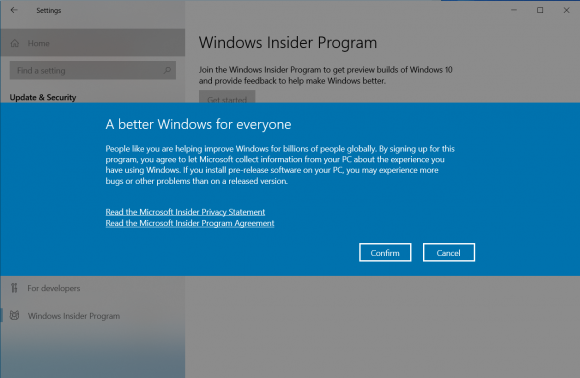 Just confirm on the next screens.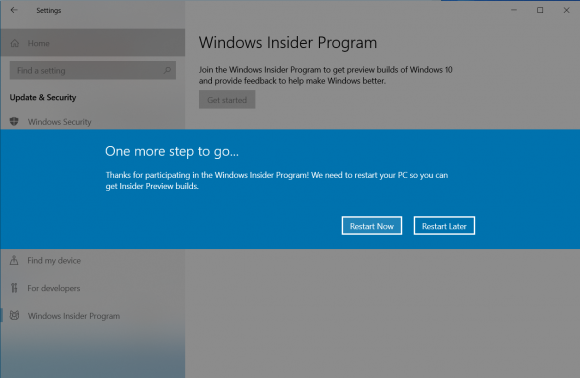 Then you get to the final screen, to restart your PC.
This gets you signed up on the Windows Insider Program. After reboot, go back into Windows Settings, Update & Security, then Check for updates. You will find the new feature update offered to you now.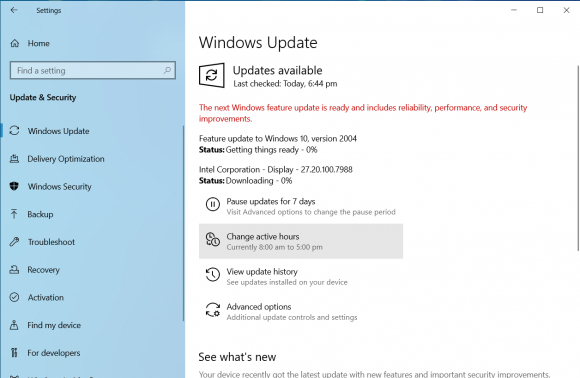 Being a heavy WSL user, one of the first things I had to do was to check out WSL2. WSL2 is not enabled by default. There are two things you'll need to do. First, install the Linux kernel which you presently need to manually download from aka.ms/wsl2kernel.
Then, you need to "update" your current Linux installation within WSL to WSL2. You should also set WSL2 as the default for future installations. Open a command prompt and run:
wsl --set-default-version 2
Next, determine the name of your current Linux installation in WSL (wsl -l -v). Let's say it is 'Ubuntu'. Then run:
wsl --set-version Ubuntu 2
The conversion process will take quite a few minutes.
You'll find a couple of significant improvements in WSL2, one of which is with filesystem access. E.g. a simple run of ls -lR on my installation dropped from 17 seconds to 7 seconds.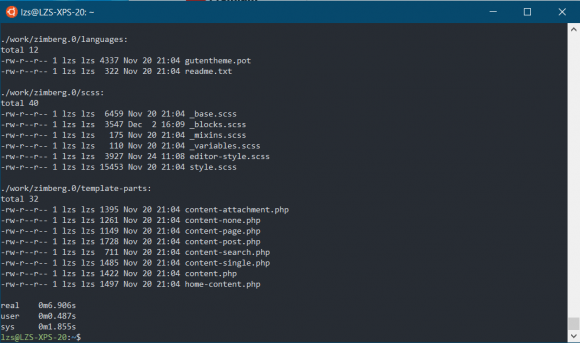 This was just a quick test to get started. If you're a WSL user, you'll find the improvements to WSL2 really good.