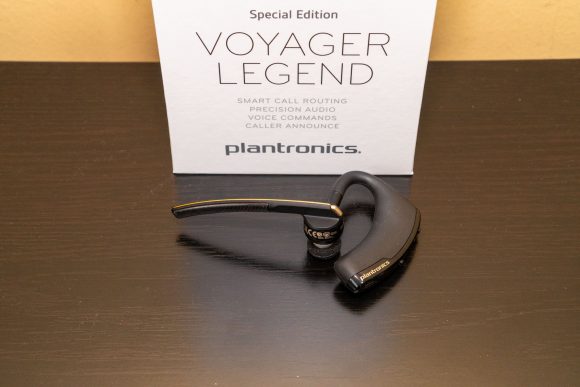 An important item to have in your Work From Home (WFH) kit is a good Bluetooth headset. The Plantronics Voyager Legend isn't new, but they have a Special Edition that's a good option and worth mentioning.
Bluetooth headsets come in a variety of shapes and sizes. I don't like the clunky over-the-head kinds, and prefer opting for simple, one-ear, attachments. Good also if it has a microphone on a short boom, as I think that goes some way toward better audio pickup, but without being too obtrusive.
The Plantronics Voyager Legend is exactly that. The design does include a slightly bulky part that rests behind the year. That, and its extra weight, will be a constant reminder that you're wearing it. I'm not too bothered, because I want to be reminded to take it off once I'm done with my call.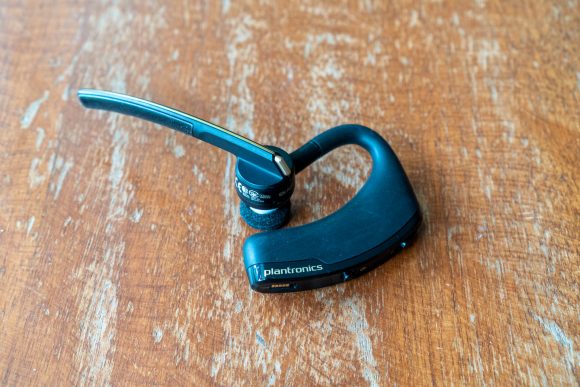 The fit in the ear tends to be a problem to grapple with. It's not that it's hard to put on the Plantronics Voyager Legend. However, the fiddly earpiece is definitely not anywhere near the quickest thing to put on. I also can't seem to get the fit just right. The earpiece definitely won't fall off easily, given that hooked design over the ear, but the part that goes into the ear doesn't seem to work very well for me.
Fortunately, that fiddly fit doesn't impact sound quality. To be clear, this is a headset designed for voice communications, and for listening to conversations, the Plantronics Voyager Legend sounds great. It doesn't sound good for music, so don't expect this to double-up for listening to Spotify or watching Netflix.
One of the most important things in a headset, for me, is how well the microphone performs. I'm pleased to report that the Plantronics Voyager Legend doesn't disappoint in this regard.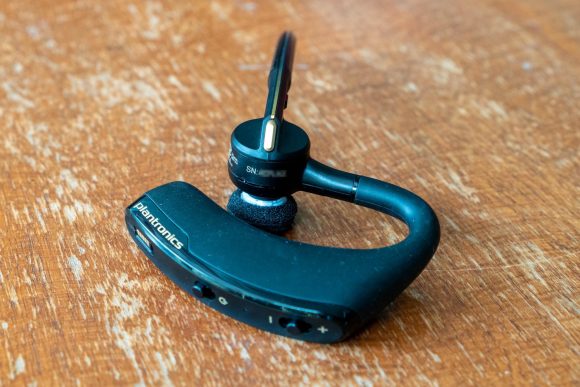 To test, I created a noisy environment using a Youtube video of "household background noises" playing back from a Google Nest Hub placed within 2 feet of these three microphones: Logitech C922 webcam, Plantronics Voyager Legend, and the built-in microphones of the Dell XPS 13 2-in-1 7390.
This is a truly challenging environment, evidenced by the horrible audio recording I got from the Dell notebook. The Logitech C922 performed decently, but the noise suppression left lots of strange audio artefacts that impacted the audio quality. This is also true, though to a lesser degree, with the Plantronics Voyager Legend. There was much more focus no my voice, so it wasn't so hard for me to be understood by others at the far end.
The excellent microphone performance comes from using three microphones in the boom. These are supplemented by active Digital Signal Processing and an internal, adaptive, 20-band equalizer.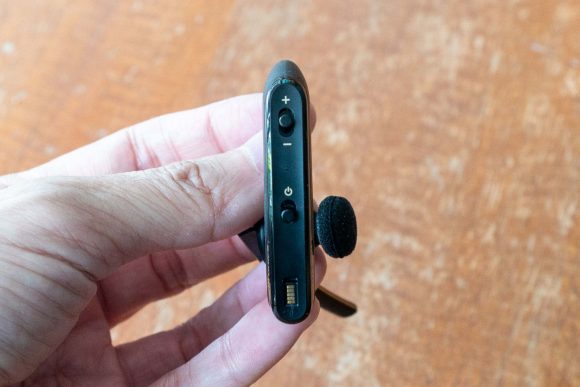 The Plantronics Voyager Legend comes with a few dedicated buttons that are simple to use. On the back piece that hooks behind the ear, you'll find a power slider switch and a volume control toggle.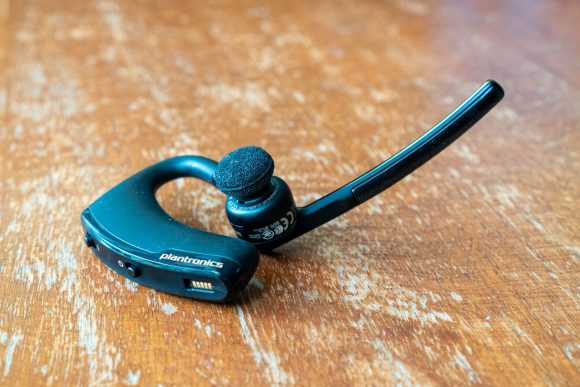 The charging contacts are below. They attached magnetically to an adapter. II would have much preferred to have a USB connection directly into the earpiece; the adapter is something begging to get misplaced. The Planatronics Voyager Legend is rated for 7 hours of talk time and 11 days of standby time.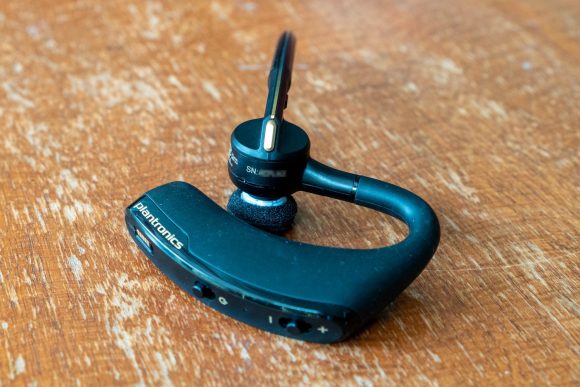 A call button is placed at the top of the boom microphone, and on the side, you'll find a mute/play/pause button. The boom has stainless steel windscreen for improved protection from wind noise.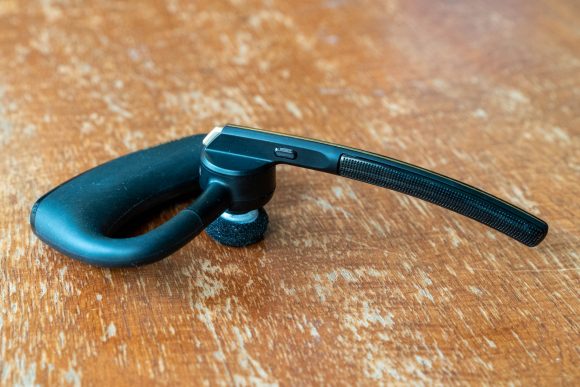 A number of built-in sensors in the Plantronics Voyager Legend can activate a variety of functions in conjunction with soft phones running in your PC. For example, picking up and wearing the headset answers calls. You can also use voice commands, like "Answer" to take a call when you're already wearing the headset.
The Plantronics Voyager Legend weighs 18 grams. It uses Bluetooth 3.0 with a operating distance of up to 10 metres.
There's a Plantronics Hub software that runs in both Windows 10 and macOS which allows you to configure various settings, as well as do firmware upgrade, of the Plantronics Voyager Hub.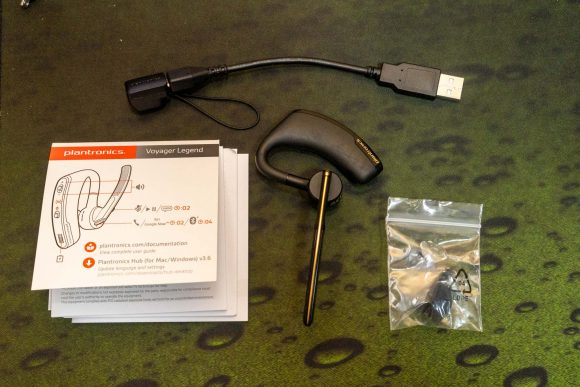 In the box, the Plantronics Voyager Legend includes two silicon gel tips and two foam covers. You also get the adapter for charging, and a USB to Micro-USB cable to use with that adapter.
Just so you know, the Special Edition's highlight is the gold trim on the microphone boom. It's otherwise the same as the standard Voyager Legend.
In Singapore, the Plantronics Voyager Legend Special Edition retails at S$179.99. However, you can find street prices at about half that, such as on Amazon Singapore or Lazada.
Conclusion
The Plantronics Voyager Legend, Special Edition, is a decent Bluetooth headset with excellent audio quality, but a fiddly fit.
Pros:
Excellent audio pickup with superb noise cancellation
Great voice quality (speakers)
Long battery life
Cons: