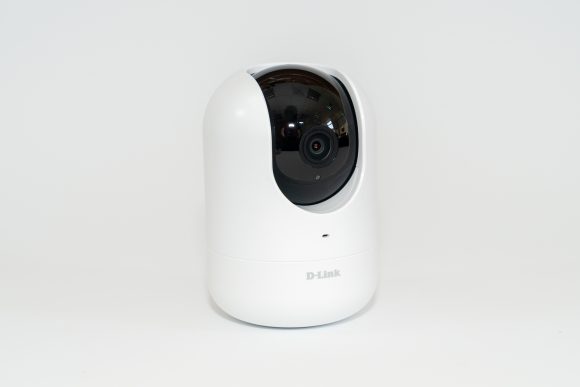 D-Link's new indoor DCS-8526LH Wi-Fi camera has quite a few smart features that could be useful for security in your home. Apart from giving a full 360° view of the room, this Full HD camera can also automatically track a moving person instead of merely detecting person or motion.
The DCS-8526LH is one of two recently released Wi-Fi cameras, the other being the DCS-8630LH fixed camera which is designed for outdoor use. Both feature new smartness that leverages AI to differentiate people from other objects, and can detect the sound of breaking glass. These AI capabilities are on-device, so you get faster detection without the roundtrip of sending data to the cloud.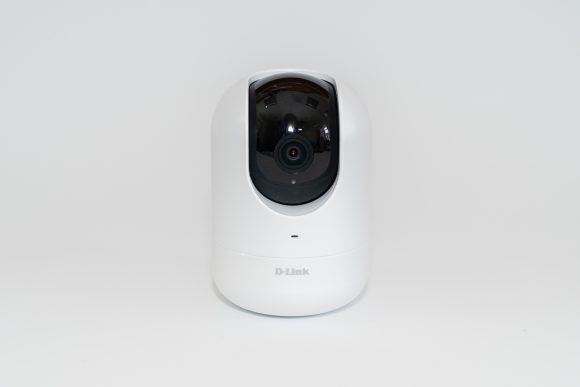 With dimensions measuring just 115 x 78 x 78 mm and weighing 313 grams, the DCS-8526LH is quite small and compact for a pan-tilt Wi-Fi camera. The pan mechanism doesn't go round infinitely, as I thought when seeing its 360° viewing capabilities. It actually pans 340° from end to end, and in practical terms, will afford you a complete 360° view all around the camera with no blind spots. The camera supports up to 100° of tilt.
With 138° diagonal field of view (120° horizontal, 62° vertical), the DCS-8526LH sees quite a lot without needing to move at all. A wide viewing angle ensures you won't miss too much action, as might easily happen with cameras with to narrow field of view.
With Full HD video at 30 fps, the DCS-8526LH records detailed, good quality, and fluid video. The resolution and clarity is important, because with such a side field of view, you don't want to loose small details in specific areas of the image when you want to get a close-up.
The built-in IR illumination ensures that the DCS-8526LH can also see in complete darkness. The effective illumination range is up to 5 metres, quite sufficient for most indoor uses.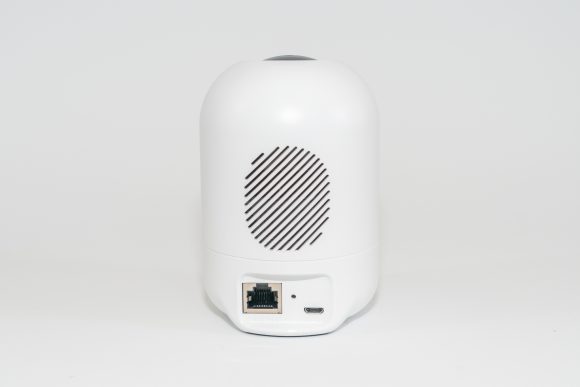 The DCS-8526LH uses 802.11g/n 2.4 GHz Wi-Fi for connectivity. There's also the option to use wired Ethernet. The RJ45 Ethernet port is located on the back of the base, and beside it, you'll find a reset button and a Micro-USB port for powering the camera.
The speaker grill is behind the camera, on the part that pans along with the camera. The DCS-8526LH supports two-way audio, so you can use it quite effectively as an intercom system.
The DCS-8526LH also has microSD card slot on the camera, so that recordings can be saved locally. You can also save recordings on the cloud, if that's what you prefer.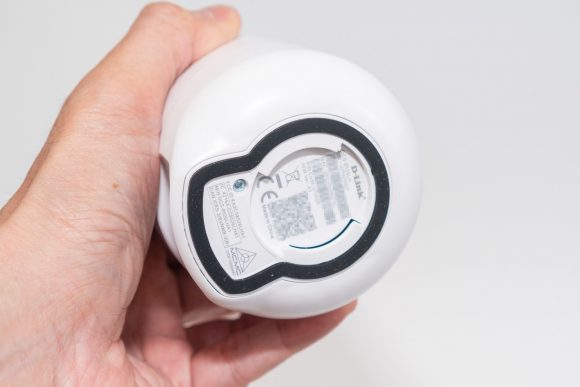 Setup is simple and straightforward. Use the mydlink mobile app, and follow the on-screen instructions. You'll have the DCS-8526LH up in no time. For those familiar with mydlink from old times, the app has changed quite a bit, and for the better.
One of the new features D-Link introduces with the DCS-8526LH is person detection, and auto-tracking of human motion. We're not just talking about detecting persons accurately while ignoring pets and other moving objects, but also the ability to automatically track the moving person.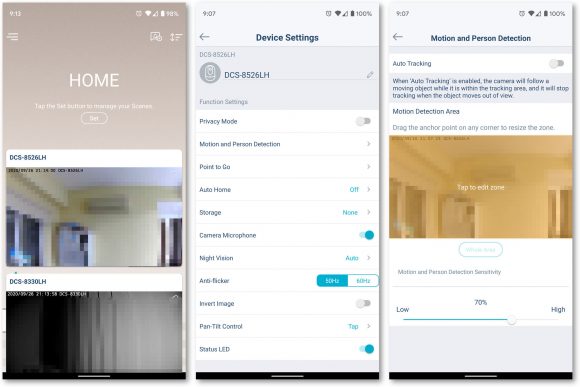 I found the motion tracking extremely useful. Instead of merely knowing that a person has moved in front of the camera, you can now also see what else might be happening after the said person moved to another area.
Using the mydlink app, you can setup rules for notifications, recording, or perform actions on other D-Link devices.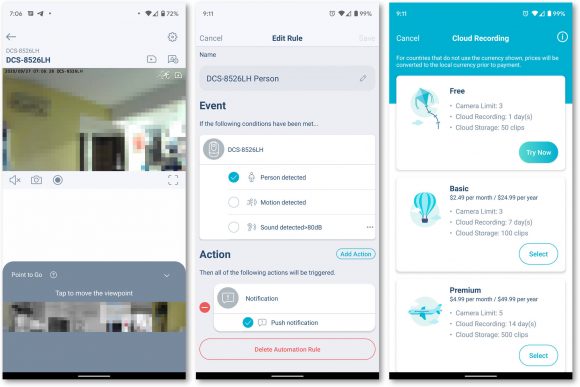 A useful feature for pan-tilt positioning is the panorama at the DCS-8526LH captures, and on which you can directly select to move the camera to where you want it to point at. This takes the guess work out of manual panning and tilting. You can also save memory locations to jump direct to those positions. (Left-most screenshot in above photo.)
D-Link's cloud recording service is convenient to use. There is a free-tier to get you started, good if you have at most three D-Link cameras to record from. You can also upgrade to the Basic or Premium plans to get more storage, and support for more numbers of cameras.
The integration with Google Assistant and Alexa is nice, though it is mostly a gimmick in my opinion. This allows you to tell, through Google Assistant, the DCS-8526LH (among other supported D-Link cameras) to stream live video to a Chromecast or Nest Hub. Likewise with Alexa, you can get live video streamed to Amazon Fire TV, Echo Show, and Echo Spot.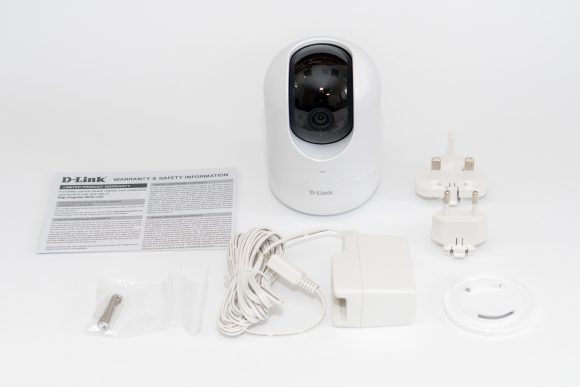 In the box, the DCS-8526LH includes a Micro-USB power supply, plug adapters for UK 3-pin and EU 2-pin, and a wall/ceiling mount kit.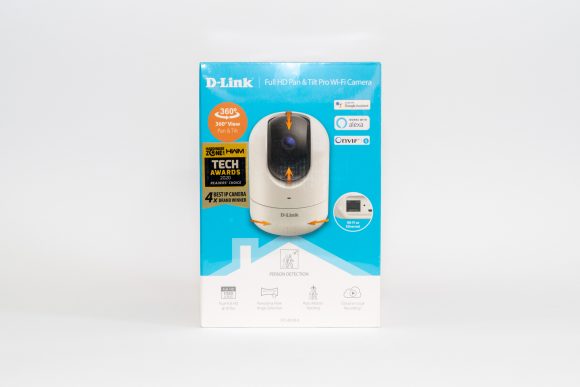 The D-Link DCS-8526LH retails at S$159, and it is available from Challenger and Hachi.tech. ValueClub members can get this camera at just S$119.
Conclusion
D-Link's new DCS-8526 Wi-Fi pan-tilt camera will enhance your home security surveillance with clever person motion tracking, 360° video coverage and two-way audio.
Highlights:
Good Full HD 30 fps video quality
360° pan, wide field of view
Automatic person detection and motion tracking
Supports both Wi-Fi and wired Ethernet connection