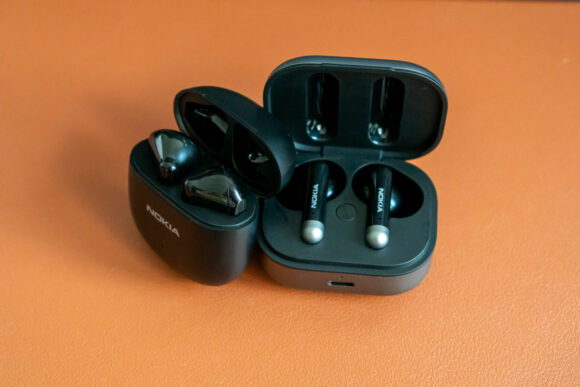 If you're looking for true wireless earphones, here are two affordable ones in this review that you can consider. They are the Nokia 3103 and 3511, the latter having active noise cancellation, while the former is a little more basic.
True wireless earphones have become quite ubiquitous in a few short years. There's one for every budget, and every brand rolls out updates every year. The Nokia 3103, for example, is an update of the 3101, while the 3511 is an update of the 3500.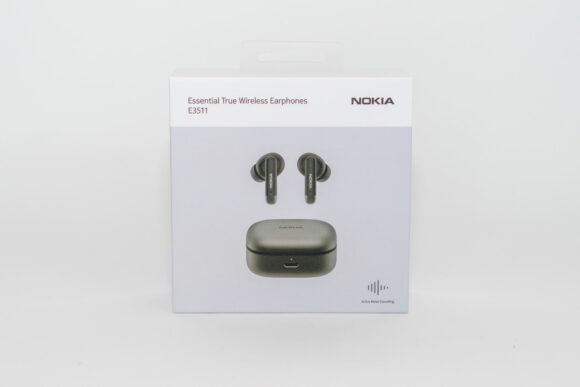 I'll start this review with the Nokia 3511, the one which I prefer. It's the more premium of the two, though it doesn't cost a whole lot more in absolute dollars. At their low price point, in relative terms, the difference is a bit more substantial.
The first thing you'll see about the Nokia 3511 is that it comes with a nice metal case with a textured finish. This gives it a lovely premium feel. It's also quite a joy to open and close the cover. These little things add to the overall nice experience.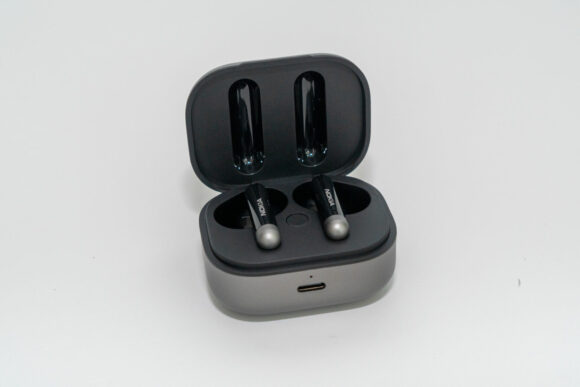 Each earpiece weights just 4 grams, so you hardly feel it weighing you down. Three sizes of silicon ear tips are provided to help you find the best fit. The earpieces feel comfortable and will likely work for prolonged use. They also seem secure enough to not fall out easily.
There are no physical buttons on the Nokia 3511. You interact with it by tapping on the touch-sensitive surface. The controls are intuitive, so it is no hassle to get started using it right away.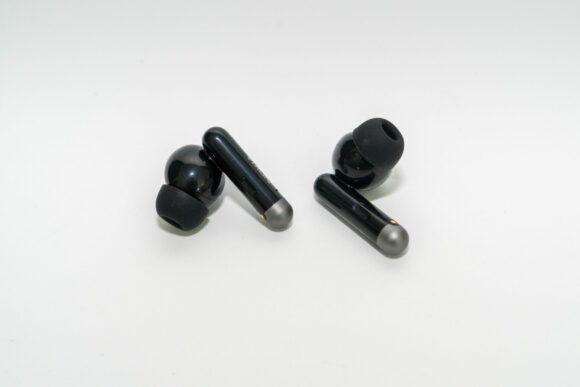 At its price point, the Nokia 3511's sound quality is decent. The sound signature of warm and full, overall. The bass works, though don't expect anything exceptional. The trebles don't quite sparkle enough for me, so it may come across as a little mellow. I don't mean to be critical. The Nokia 3511 will definitely outperform many budget earphones, and I think overall it has a nice balanced sound that is pleasant to listen to.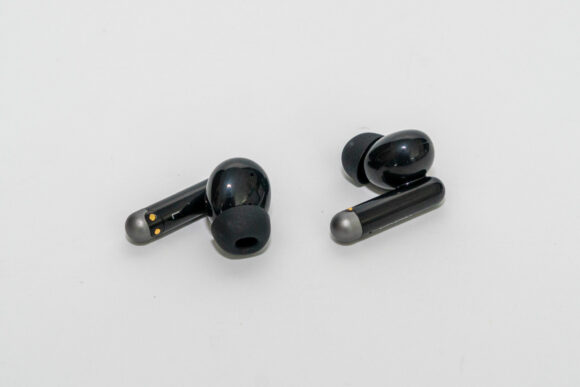 The Nokia 3511's ANC (active noise cancellation) capabilities are quite rudimentary. The noice cancellation works, for sure, to nullify low end droning noises noticeably. But it struggles with higher pitch sounds, conversations, and other challenging noises. You can use the Nokia 3511 to drown out the sounds of fan, air-con, or even some engine noise on the bus. Just don't expect it to come close to ANC headphones that cost 4 or 5 times its price.
In a quiet environment, the Nokia 3511's microphone works well on calls. Unfortunately, it doesn't seem to deal with noise very well, making it a little hard for the far-end to hear me clearly.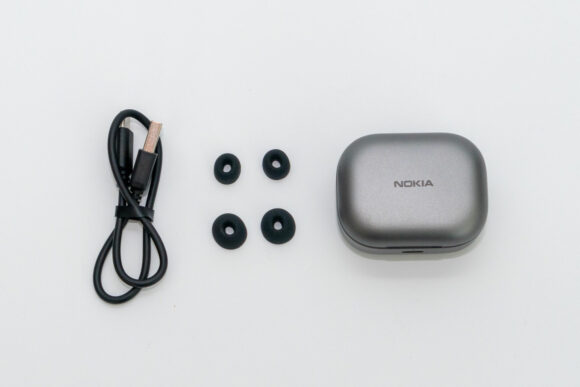 Some key specifications of the Nokia 3511:
10 mm dynamic drivers
IP44 protection (good against rain or splashes)
Bluetooth 5.2 with HSP, HFP, AVRCP, A2DP profiles and SBC codec
4.5 hrs with ANC, 6.5 hrs without ANC
Including charging case: 17 hrs with ANC, 25 hrs without ANC
4 grams earpiece (each), 40 grams carry case
There's no support for new codecs such as aptX. For the most part, this shouldn't really matter.
The Nokia 3511 retails for $149 (from Lazada).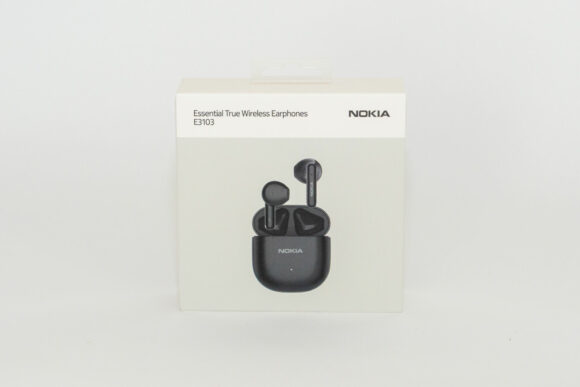 As aforesaid, the Nokia 3103 is a little more basic. The plastic case will probably clue you in, as well as the lack of ANC. This is built for more budget conscious users.
I like the vertical orientation of the Nokia 3103's case (just a personal preference), but alas, it does not feel as good as that of the Nokia 3511. The case is awfully light at 33 grams, and really compact you can easily slip it into your pocket (not that the Nokia 3511's case would be any different).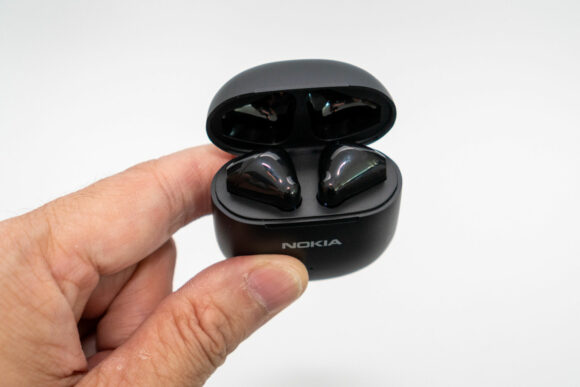 The earpiece, each just 3.3 grams light, shaves 0.7 grams off the Nokia 3511's. This all plastic earpiece sits in the outer ear. This is often referred to as earbuds style, as opposed to the in-canal kinds like the Nokia E511 above. The problem with earbuds are that they are usually one-size fits all. This Nokai E3103 has no silicon sleeves to customise the fit.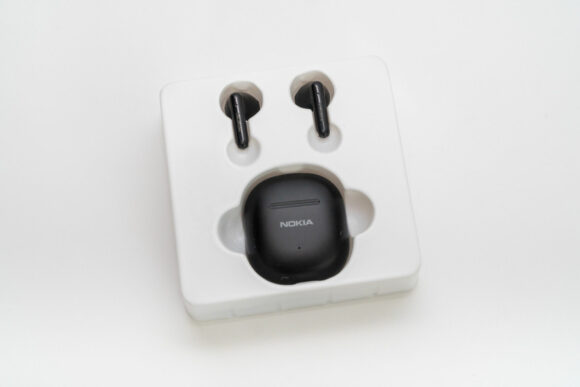 Indeed, the fit was bad enough for me that I initially got the Nokia 3103 positioned so incorrectly that it not only felt insecure, but also the sound was totally off.
I was also worried that the earpieces didn't sit secure in my ear. I'll be honest though, my ears are a bit not very normal, and I often struggle to get earphones to fit right.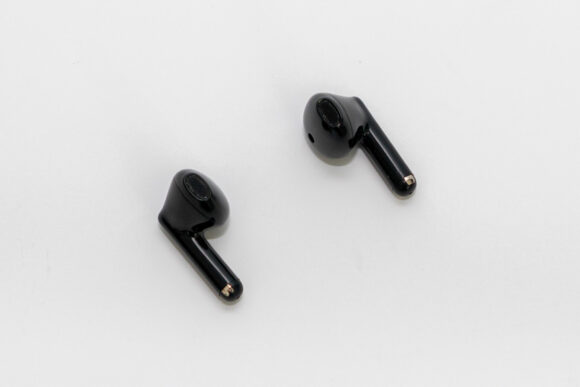 Anyhow, when I did get the Nokia 3103 positioned correctly, it didn't sound all too bad. However, it also isn't good either. I'll be brutally honest and say it probably sounds not much better than earbuds that used to come free included with a new phone. I found the bass weak. The mids were more forward sounding. The trebles were a little brighter compared with the Nokia 3511. Overall, however, the sound seem to lack body.
If you just need to listen, well, the Nokia 3103 will do the job. Calls will work. Podcasts will work. If you want to really enjoy your music, well, I find it very hard to recommend the Nokia 3103.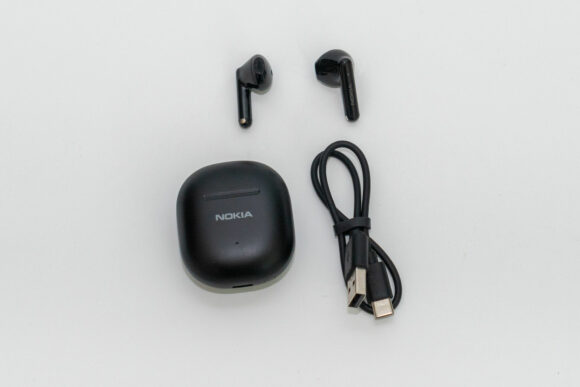 Some key specifications of the Nokia 3103:
13 mm dynamic driver
IPX4 protection (good against rain or splashes)
Bluetooth 5.1 with HSP, HFP, AVRCP, A2DP profiles and SBC codec
7 hrs listening, 25 hrs with case
3.3 grams earpiece (each), 31.4 grams carrying case
The Nokia 3103 retails at $99 (from Lazada).
The Nokia 3511 may cost about 50% more than the Nokia 3103, but at $149 it is just $50 more in absolute terms. I feel the extra $50 is worth the better build quality and basic ANC capabilities.
Nokia product links: