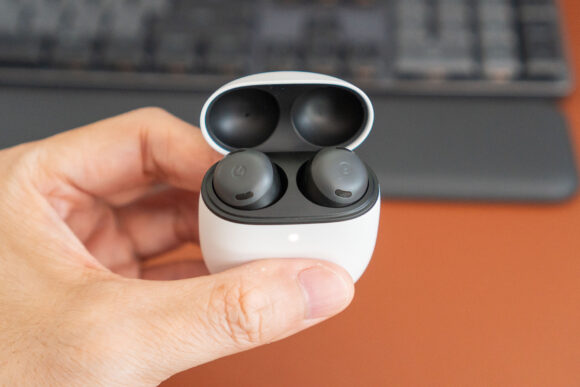 Alongside the great Pixel 7 smartphones, Google also launched their Pixel Buds Pro earbuds this year. This would be their fourth time at making earphones, and this time, they've got a great one that's on par with the flagships from the competition.
The Pixel Buds Pro this year finally checks all the right boxes. It's a comfortable pair of earbuds that sound great, has pretty decent active noise cancellation, long battery life, muiltipoint Bluetooth support, wireless charging, all in a nice package with Googly features we love to have.
I'm quite moved. I've mostly been using my old trusty JH16, via the EarStudio ES100 if I need Bluetooth wireless connectivity. I've used several other headphone and earbuds beyond just to write reviews, but most of the time it wasn't very long before I returned to the JH16.
The Pixel Buds Pro is different. I'm using it more, and I brought it along on a long holiday. It's finally a pair of earbuds that I wanted to use. The JH16 still has a special place in my heart, but I've found myself happy to use the Pixel Buds Pro often enough, like whenever I needed wireless connectivity.
It's not that the Pixel Buds Pro is particularly outstanding in any specific feature, its Googly features notwithstanding. It's about the packaging in its entirety. The collective set of features that define the Pixel Buds Pro make it good enough, in my opinion, to outshine the competition.
For example, the Pixel Buds Pro has a V-shaped sound signature that probably appeals to many casual listeners. They sound good, but certainly not amongst the best headphones at the same price point. My chief complaint is probably that the sound seem to slightly lack precision.
I prefer a flatter "reference" sound profile. The Pixel Buds Pro allows you to select from several preset sound profiles, or customise with a 5-band EQ. This might help if it's something that matters to you. Although I quibbled about the sound profile, ultimately I just listened to the Pixel Buds Pro with its default EQ.
The Pixel Buds Pro's active noise cancellation is good, better than most, but still behind the best in its class. Low frequency and rumbling type nosies are attenuated quite well. It's good for commute and travel but cannot deal with chatty colleagues in an office. Sadly, the ANC does seem to inject some noise of its own, though it's only audible during quiet moments in the playback.
I like the transparency mode. It enables you to hear your surroundings clearly without overly exaggerating the sounds to a wholly unnatural level.
The microphone pick up is decent. There are three on each earbud, and they are designed with Google algorithms to pick up your voice while rejecting background noises. This seems to work well in a typical noisy office environment. However, in noisy outdoor environments with wind and traffic noises, the speech itself also sometimes gets suppressed together with all the unwanted sounds. It may work in a pinch.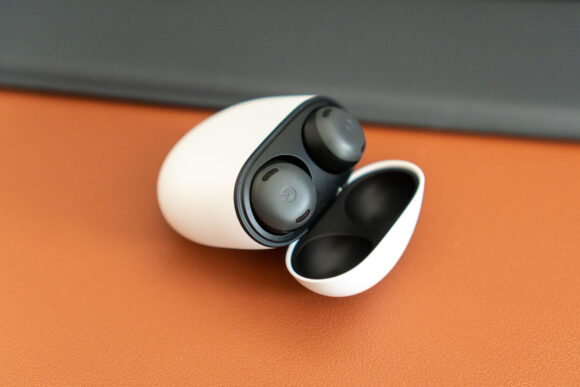 There are a few highlights I like to mention about the Pixel Buds Pro. First, there is some customisation magic to tune the Pixel Buds Pro to your ears. Google calls this Silent Seal, and while there is little technical details provided, the gist is that the earbuds adapts to your ears to maximise noise blocked and make music sound just right.
There is also a built-in ear tip seal test to help you check that you are wearing the right-sized ear tips and wearing them correctly. Three sizes of ear tips are provided. This cannot be emphasised enough. With in-ear style headphones, the seal is a major factor that makes or breaks the sound experience. At this point, I should mention that the Pixel Buds Pro is technically an in-ear style headphone, though I (as do many others) refer to it as earbuds.
The Pixel Buds Pro has Bluetooth 5.0 connectivity and supports multipoint connection. Multipoint connection capability is very useful, a feature that I miss in many other headphones. Basically, this allows the Pixel Buds Pro to pair and connect to multiple devices simultaneously, and intelligently switch between different audio sources as need be.
For example, if a call comes in on your phone while listening to music from your laptop, the Pixel Buds Pro automatically switches over to the call. If you regularly use your Bluetooth headphones with multiple devices, this is a really important feature.
There are a few more nice things about the Pixel Buds Pro. First, the capacitive touch controls on each earbud supports both tapping and swiping. Swiping is used for volume control. The tap-and-hold function can be individually customised on each earbud. This simple controls allow the Pixel Buds Pro do just a little bit more than the basic offerings of many other earbuds with touch-only controls.
The Pixel Buds Pro also has smart features like automatically pausing music when you remove the earbuds from your ears, or resuming playback when you put them back in.
As you'd expect, one of the things you can do is to easily call up Google Assistant on the earbuds. It may be just another way to talk to Google Assistant, but it's nevertheless a significant convenience. The Pixel Buds Pro can also read notifications received on your phone, so you don't have to reach for your phone.
Battery life on the Pixel Buds Pro is surprisingly awesome. You get 7 hours of listening from the earbuds with active noise cancellation, and up to 20 hours total with the charging case. Without active noise cancellation, the earbuds get you 11 hours of listening, and up to 31 hours with the charging case. Just 5 minutes of charging in the case gets you 1 hour of listening with active noise cancellation.
The egg-shaped charging case is very nice, particularly the feeling of how the cover closes. It's almost like a fidget toy, not unlike a few other earbud charging cases out there. The Pixel Buds Pro's charging case can be charged either via USB Type-C or wirelessly.
Where I am perhaps left slightly disappointed is that the Pixel Buds Pro supports only SBC and AAC codec. I had hoped for a few things like aptX HD and/or LDAC.
When testing with my Pixel 7 Pro, the Pixel Buds Pro does have HD audio support with AAC. Interestingly, when testing with YouTube, I did not find any latency issues, and the audio was properly synced with video.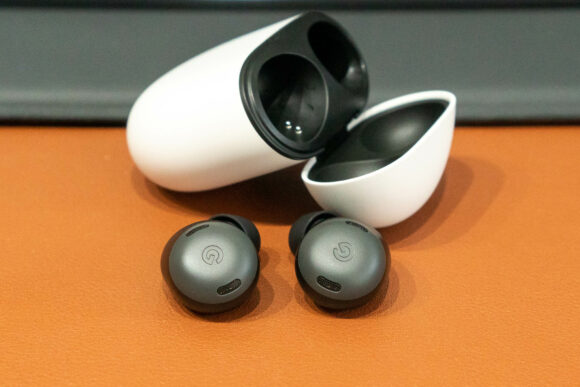 At the end of the day, the Pixel Buds Pro doesn't break new ground in any particular area. Where it shines is how it puts together a suite of features and capabilities in a pair of earbuds that is just about what most people want, and good enough to make most people happy.