Logitech launched their X100 and X300 Bluetooth portable speakers a few months back. They are both attractively designed. The X100 clearly puts portability as its top priority, while the X300 strikes a careful balance with oomph in its sound delivery while remaining portable and functional. We'll look at the X300 in this review.
The X300 is reasonably compact, measuring 69 x 152 x 71 mm (height x width x depth), and weighing in at 335 g. It's not diminutive, and certainly no match with capsule-sized speakers, but this isn't something oversized to toss into your haversack or sports bag.
The build quality is pretty good. It's covered in rubberised plastic that has a nice feel to it, and provides good friction so it won't slip out of your grip easily or slide around on whatever surface you place it on. The front is covered by a grill, which extends around to both sides, and is accented in a different colour from the plastic.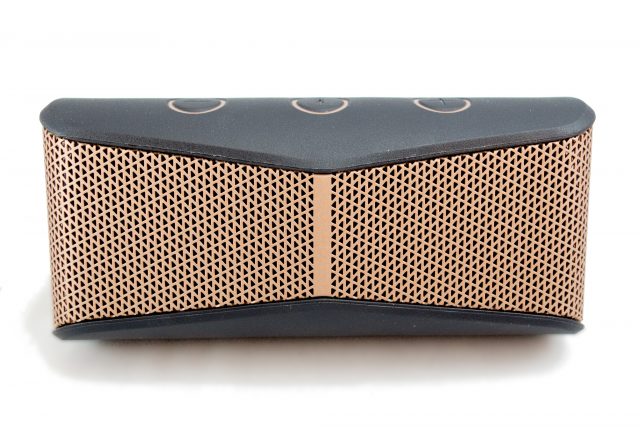 The main controls of the X300 are on the top. There are just three buttons: volume up and down, and a Bluetooth button. The Bluetooth button serves several purposes, including to answer calls, end calls, and to pause/resume music. There doesn't seem to be any way to skip to the next or previous tracks.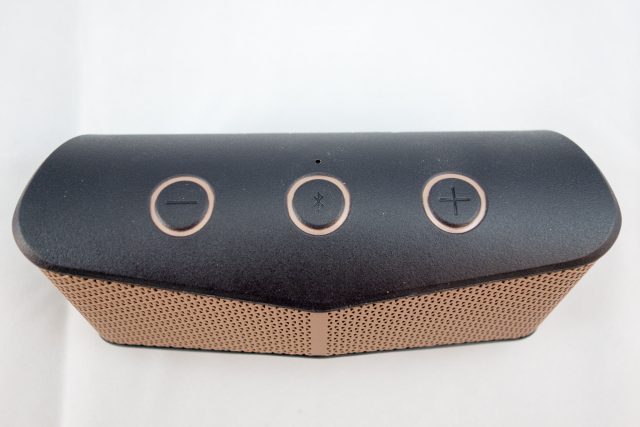 The power button is on the back of the X300, as is a 3.5mm auxiliary input jack and a standard micro USB port for charging. The X300's built-in battery is rated to last 5 hours.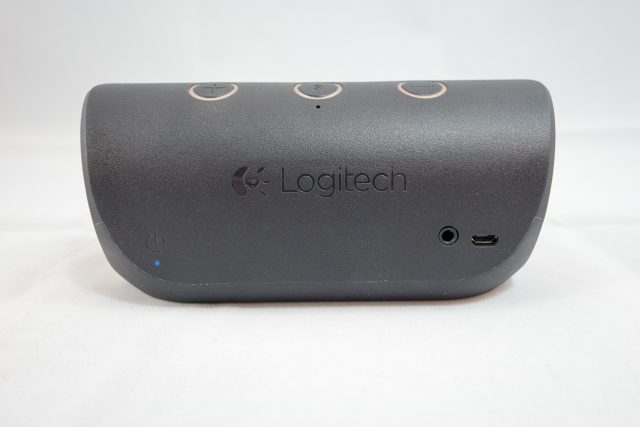 Setting up to use the X300 is easy. Press and hold the Bluetooth button will set the X300 for pairing.
Sound quality from the X300 is really impressive. It delivers enough punch to easily fill a whole room. The X300 produces a good robust bass response, as well as clarity and richness throughout the frequency range.
The speakers are too small for stereophonic effect to be properly articulated. This may be a good thing, because you can place the X300 in various orientations without sounding very different. In fact, one thing you might want to do with the X300 is to place it vertically, and it is stable standing in that position.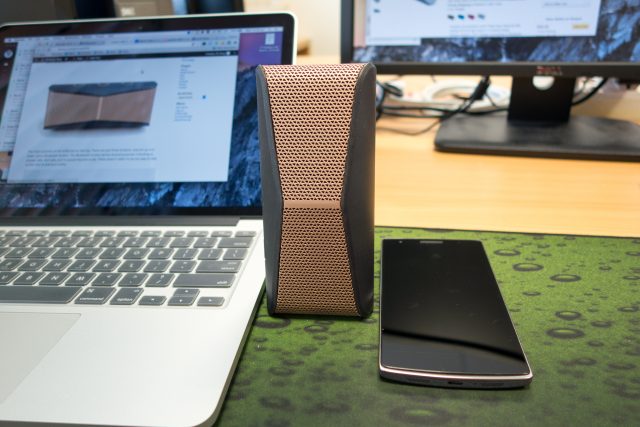 Portable Bluetooth speakers are getting really popular. Some of them are focused on extreme portability, at the expense of sound quality and power output. Those that deliver more oomph tend to be bigger. There isn't even a perfect balance because different people will prioritise the characteristics differently.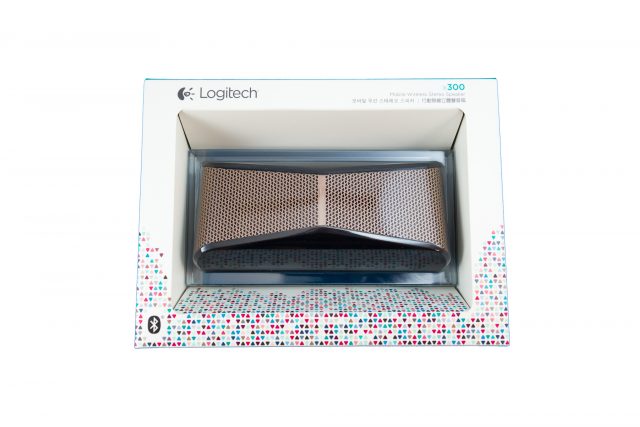 The Logitech X300 retails for S$99 and is available in four colours: black, blue, pink and purple. The black colour speaker you see in this review has a contrasting bronze grill. For the other colour options, the grills are simply a brighter shade of the primary colour. A micro USB cable is included in the box.
Conclusion
The Logitech X300 is a compact portable Bluetooth speaker that produces impressive music loud enough to fill a room.
Pros:
Compact, robust build
Visually attractive
Impressive sound quality
Cons:
Incomplete music controls