I'm beginning to lose count the number of times I've reinstalled Office for Mac 2011, so it is becoming really annoying. Here I am a dutiful customer signed up with the cloud subscription of Office 365. Yet I'm subject to such harassment about trouble verifying my subscription. I paid! I checked! Why does Microsoft keep giving me this nonsense?!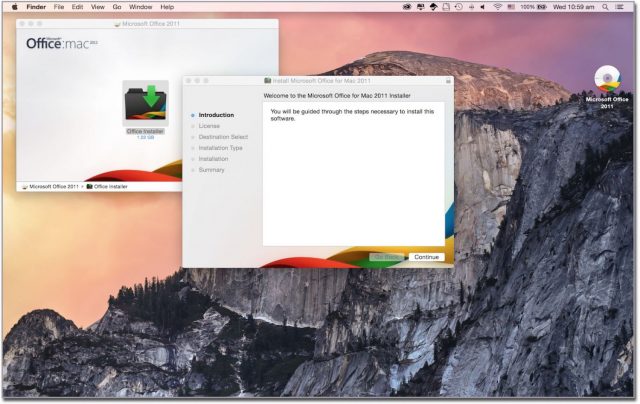 The problem is this. At some point, Microsoft seems to think there's some question about the authenticity of my Microsoft Office license. Upon launching an Office application, I'll get an error window that says:
Couldn't Verify Subscription
Word couldn't verify your Office 365 subscription. Please make sure that you're connected to the Internet.
I have two options: a button to Continue, or Retry.
If I click Retry, I'll come back to the same error. If I click Continue, the app launches anyway, and seemingly without problems.
Although the problem seems to go away, it will return again in a day or two. Every time, clicking Retry seems to do nothing useful, and Continue let's me use the Office application.
It does worry me, however, if one day Continue would just stop working. Perhaps Office is simply letting this verification failure issue pass for now, but will eventually actually shutdown and prevent me from using Office. I worry this may happen at some point one day just when I critically need the Office application and have no time to deal with the nonsense.
Scouring through the Internet has thus far not produced anything particularly helpful for me. The recommended course of action seems to be mostly just removing and then reinstalling Office. So that's what I have been doing. The problem goes away, and then a few months later it returns, and when it does return, that annoying dialog box will come back every day or so. It's frustrating.
Reinstalling Office takes a bit of time. SSDs and fast Internet connection certainly help make things tolerable, but it's still really frustrating that the solution seems to be only good for a couple of months.
Today, it got worse. Upon reinstallation, Microsoft Office was failing to activate itself using my Office 365 subscription! I'm not sure if this is the cause/solution, but just let me share my experience in case it might be helpful to anyone.
I recently had 2FA (i.e. 2-step verification) enabled on my Microsoft account. For some reasons, it seems that Microsoft is a little confused about the 2FA status. It does ask me for my 2FA code when I make some account changes. But my account page (i.e. at https://account.microsoft.com/), under Security settings, still offer me the option to setup two-step verification. I can actually still go through the setup, and receive an email that my two-step verification has just been activated, when in fact, I have already been using it and been challenged by Microsoft website for my 2FA code.
Never mind that, I went on to disable two-step verification. I retried reactivating Office with my Office 365 account, and this time it succeeds.
Now, in case you're thinking that the 2FA may have messed up the Office 365 subscription verification, I highly doubt so. All my previous subscription verification failure experiences had occurred before I started using 2FA on my Microsoft account.
So what gives? I'm all for paying for honest use of software. But it gets really annoying that paying customers are still subject to these licensing nonsense.