It may not be an iPhone or Nexus smartphone. It isn't from Samsung or Xiaomi. They've only sold about 1.5 million smartphones to date. But this has become one of the hottest product launches to watch out for. Their inaugural flagship smartphone has been amazing, and many people are waiting to see what the second generation flagship will bring to the table.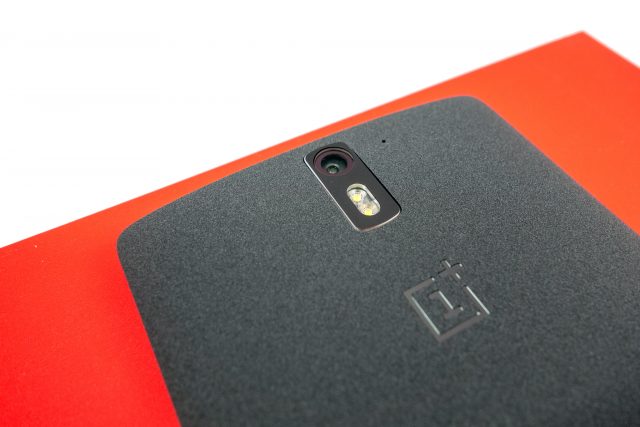 I'm talking about the OnePlus 2. It will be announced on Monday 27th July 2015. You don't need tickets or invitations to the unveiling event. You can simply join in, and experience the event, in virtual reality. It's another industry first that OnePlus can lay claim to. We will all be able to join in the OnePlus 2's unveiling, as long as, of course, you want to, have a working Internet connection, and a Google Cardboard VR kit.
Here's what we know about the OnePlus 2 at this point.
Qualcomm Snapdragon 810 v2.1: This is an improved version of the original 64-bit octa-core Snapdragon 810 which had been plagued with overheating problems. The new processor will run cooler, and along with other optimisations, OnePlus says the 2 will be cooler than ever.
4GB of LPDDR4 RAM: We've also been told that the OnePlus 2 will carry 4GB of LPDDR4 RAM. (Original forum thread seems to have gone missing.)
USB Type-C port: OnePlus is riding the wave of the new universal charge and sync port.
Fingerprint sensor: OnePlus says their fingerprint sensor will be faster than Apple's TouchID. We'll have to see to believe. Having a great fingerprint sensor is certainly important, otherwise it's a really cumbersome thing to fumble around with when you need to unlock your phone.
5.5″ display with 1440 x 2560 QHD resolution: Details coming from Chinese TEENA agency, as with a few others below.
32GB of onboard flash storage.
13MP f/2.0 main camera with laser focus and 8MP front camera
3300 mAh battery: This is 10% larger than that of the OnePlus One.
Dimensions: Tipped to be 148.6 x 71.7 mm, which is smaller than the OnePlus One's 152.9 x 75.9 mm. No word on the thickness though. The OnePlus One is 8.9 mm thick.
OnePlus' CEO promised the 2 will cost less than US$450.
The much hated invite system will stay for the OnePlus 2. OnePlus announced that there will be many more invites this time around, so hopefully that means it wouldn't be as difficult as it was with the OnePlus One to snag a OnePlus 2. On the other hand, there could be a lot more people trying to snag the OnePlus 2 than there were before, since OnePlus has now established themselves to be capable of delivering a pretty good smartphone.
Images of the OnePlus 2 have appeared, apparently leaked from its certification by Chinese TEENA agency.
Finally, the launch will happen on 27th July 2015 at 7 pm PT. This means it'll be 10 am Singapore time on 28th July 2015. That's great, a comfortable mid-morning time for all of us to join in.
Update: The OnePlus 2 Launch VR app is now available on Google Play.
Update (27-07-2015): You can get on the reservation list to receive an invite. Help me out by following my reservation link! (https://oneplus.net/invites?kolid=Z1US4D)