Of late, I've been backing up my Retina MacBook Pro to a WD My Cloud EX4100. The EX4100, which I had reviewed earlier this year, has become a permanent fixture in my workspace, thanks to Western Digital. It supports Time Machine out of the box, enabling really convenient backups from any Mac computer.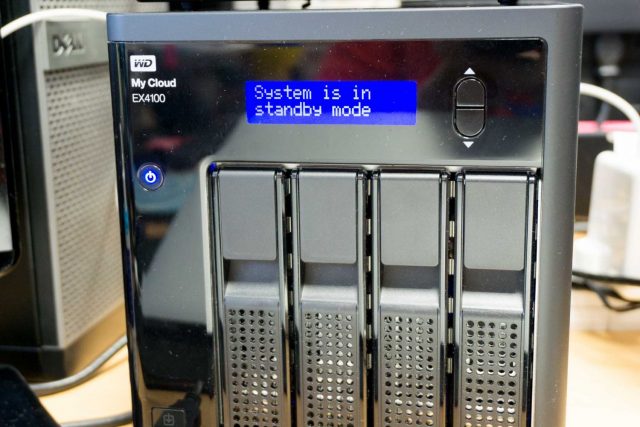 Apple's Time Machine, which debuted with OS X Leopard in 2007, is a godsend. It made backups work like magic. You can either backup to an external drive, or to a network attached storage (NAS). Time Capsule, which was introduced alongside, was that NAS that Time Machine was meant to work with. Later, however, several other third party NAS products offered Time Machine backup capabilities.
If you're a Mac user, and you still don't know or don't use Time Machine, you really should start right away. Time Machine just needs two things: you need to turn it on, and a disk to backup to. After that, magic just happens.
Backing up to the network is more convenient. You could use Time Machine, which is also a wireless router at the same time, but some people may prefer a separate dedicated function NAS and some other wireless router. For me, the WD My Cloud EX4100 servers that NAS function. I use it as a NAS, and I can also use it as a target for my Time Machine backups.
Whenever my Mac connects to the wireless network that the EX4100 is on (via the wired side, of course), Time Machine finds the EX4100 automatically and starts its backup there. The EX4100 out of the box will already just work. But in case you messed around with the settings, here's what you need to do:
Under Settings, General, Mac Backups, make sure the Time Machine option is set to On.
Click on the Configure link next to it, then select a Share to put the backup data on.
Under Settings, Network, the AFP Service must be set to On.
On your Mac, go to System Preferences, Time Machine, and set to On. Click on Add or Remove Backup Disk, and locate the Time Machine share from the EX4100 from the drop down list.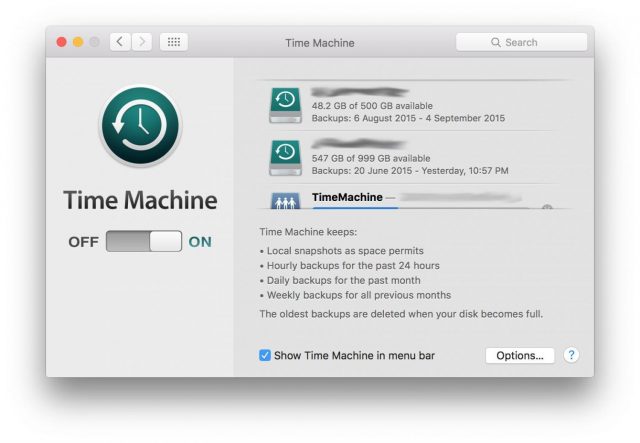 Yes, you can have Time Machine backup to multiple destinations. This allows you to have one backup disk at home, and another one in the office. Having all your backups in one place isn't very safe, so it's a good idea to organise your backups in different physical locations.
Now, if you've not yet got started, go use Time Machine today!