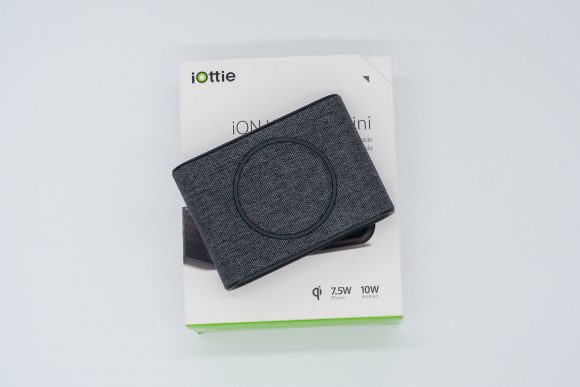 Qi wireless chargers are not new. There are enough of them around that we're not just looking at function and convenience. We also want good form and design. In this regard, I like iOttie's iON Wireless Mini charger, a sleek looking, compact, Qi-compatible charger for Android and iPhone devices.
The iOttie iON Wireless Mini is a small gadget that measures just 6 x 4.2 x 2 inches. It's covered in a nice soft feathered fabric material, which I especially like, in part because it very nicely matches with Google's fabric case for the Pixel 3 (and Pixel 2).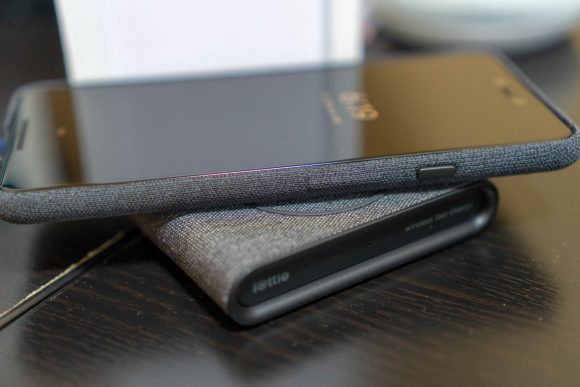 The fabric material itself makes it not easy for your smartphone to slip off the surface. Additionally, the rubbery ring helps to hold on to glossy surfaces, which is likely the case on the back of most smartphones, more securely.
A charging status LED on the front will light up in white if Qi-compatible wireless charging has been activated. A red colour LED indicates there's a problem, such as when it detects an incompatible smartphone.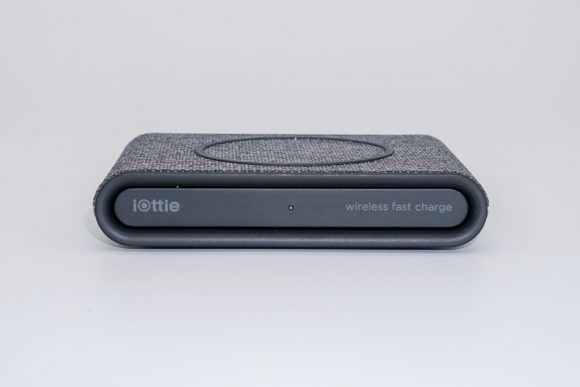 The iON Wireless Mini charges iPhones at 7.5 Watts, and certain Android smartphones at up to 10 Watts. Specifically, smartphones like Samsung's Galaxy S8, Galaxy S9, and Galaxy Note 9, will charge at 10 Watts. The charging power for other Android smartphones varies. The Google Pixel 3 smartphones charge at 5 Watts, the standard Qi-wireless output power.
With a charging radius of 10 mm, the iON Wireless Mini charger can accommodate smartphones with thick cases on them. Google's fabric case works just fine on this charger.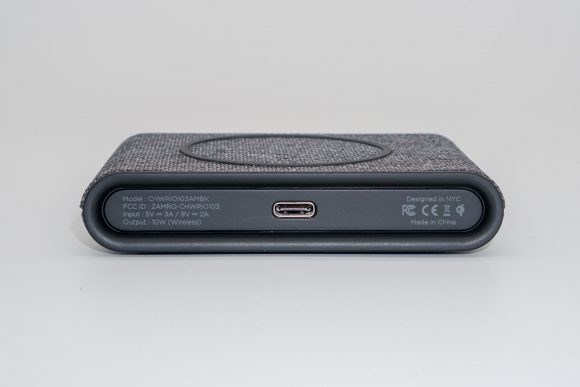 I like that the iON Wireless Mini uses a USB Type-C port for receiving power. USB Type-C is ubiquitous enough that even Micro-USB is becoming a little inconvenient.
Unlike the bigger version of the iOttie iON Wireless Charger, this mini version doesn't have a extra USB port for charging wired devices from itself.
iOttie includes a USB Type-C cable in the retail packaging. You will need to get your own USB power adapter. iOttie advises that you use at least a Qualcomm QuickCharge 2.0 adapter. For my tests, I simply used Google's 18 Watt USB Type-C adapter with my own Type-C to Type-C cable.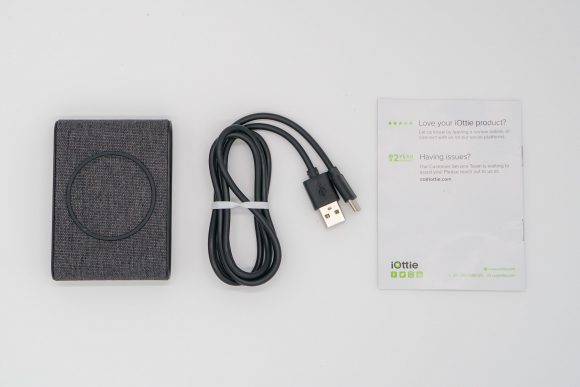 If you're patient, I'd think any standard USB adapter will work just fine. I connect this iON Wireless Mini to a basic USB Type-A adapter for charging overnight, and I get a full 100% topped up battery in the morning.
The iOttie iON Wireless Mini is available in four colours: Charcoal (as reviewed here), Ruby, Ash, and Ivory.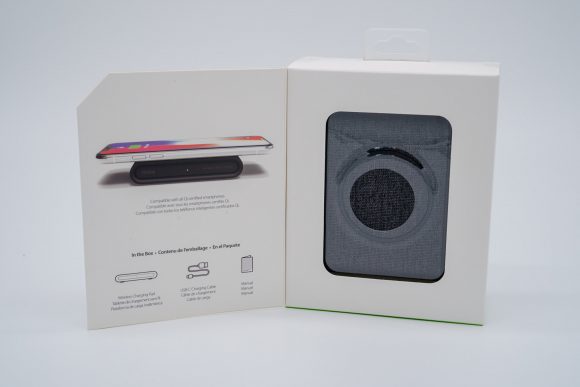 You can buy this iOttie iON Wireless Mini from Amazon (affiliate link) at US$25.95, with shipping to Singapore for a nominal fee. For some strange reason, only the Charcoal colour sells at this price. The other colours sell at US$39.95.