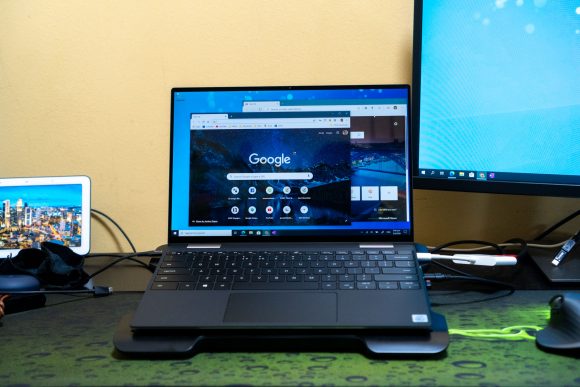 Singapore's circuit breaker measure to combat the spread of COVID-19 kicks in tomorrow. Today is the last normal working day for many workplaces. For those who can telecommute, how are you prepping to work from home? I have a handy guide here.
There are two categories of things you'll need to take care of. First, you need to make sure you have everything properly setup and put in place in office, and that you have everything you need to work at home brought back with you. The second category of items deal with things that you might want to have at home.
If your workplace's IT policy allows it, you may want to setup your work computer to allow RDP access. This is primarily applicable to Windows computers, of course, and RDP enables you to remotely access the Windows desktop of your work computer. Setting up RDP is not hard, but is beyond the scope of this post. It's better to ask your IT folks for any guides they may have, or ask for their help, since there may also be VPN that you need to setup and configure.
Speaking of VPN (Virtual Private Network), you should probably get that setup and tested on the computer you'll be using at home. Many workplaces will likely require a VPN connection to access internal workplaces IT resources from outside on the Internet. You will be quite handicapped if you find yourself unable to access your usual workplace IT resources when working from home.
If you bring home your workplace notebook, make sure you don't forget to bring back any needed accessories, especially the power charger.
If you are going to be using your own personal computer at home, make sure it is setup to do whatever it is you need to work with. VPN, again, comes to mind. But think about other applications that you may need to have. You probably can install many Microsoft applications on your own (e.g. Skype, Skype for Business, Teams, Office suite, etc), but other specialised applications may require installation support from your workplace IT folks.
Working from home over the next four weeks may be a little different for many people, even if they had been doing so in the past. If you had a regular workplace to go to, you probably didn't need to work from home all that much. At most, you might have just worked casually for short periods from time to time.
It's not the same moving forward since, if you can telecommute to do your job, then it's likely that you'd be expected to work productively for much of the day, five days a week, for the next four weeks!
You need to make sure you have a proper work desk setup. You need a decent chair that you can sit in for many hours. If you don't have a comfortable chair, you may find yourself quickly developing a backache in no time. At the very least, if you can't get hold of a suitable chair, make sure that your sitting posture is right.
Working on a notebook for hours on end can be hard. If yo use a notebook, look at getting an external monitor. While you're at it, get an external keyboard and mouse. I find a great mouse work helps a lot, even if you're fine with using the notebook's screen and keyboard.
To facilitate phone calls and video calls, you may want to get a proper headset. Using the speakers on your notebook could be distracting to other at home. The built-in microphone of most notebooks often don't work that great too. A good headset goes a long way to ensure you can hear and be heard on your calls.
You may also find yourself needing a webcam if you're using a desktop PC, or if your notebook has an unflattering nose-cam. Video calls can sometimes be more effective than plain voice calls, hence I do encourage video whenever possible. Being able to see body language is one part (and an important one) of communication.
If your notebook runs hot, you might want to get a laptop cooler. You may also want a fan to keep yourself cool!
The key point here is to accessorise your work space at home so that you can be as productive as you are at your workplace.
Stay safe and work smart!