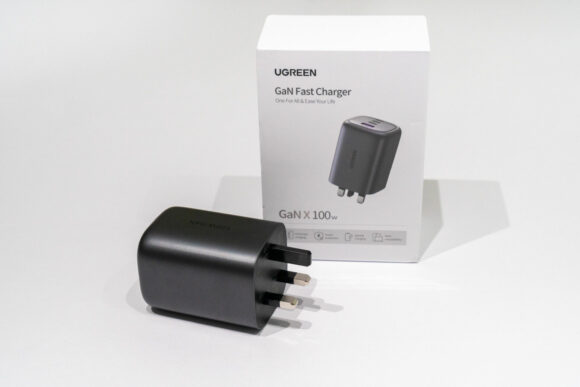 As travel starts to open up again, you might find yourself wanting a fast charger that keeps up with all your new mobile gadgetry. UGREEN has a new fast charger for you, offering 100W output over 3 Type-C and 1 Type-A ports.
This new 100W GaN 4-Port Fast Charger is essentially an new version of the UGREEN 65W GaN charger one I reviewed recently. The design and form factor has changed a bit. The new more-curvy design looks sleek and modern. The plastic shell has a nice metallic look that gives it a premium feel.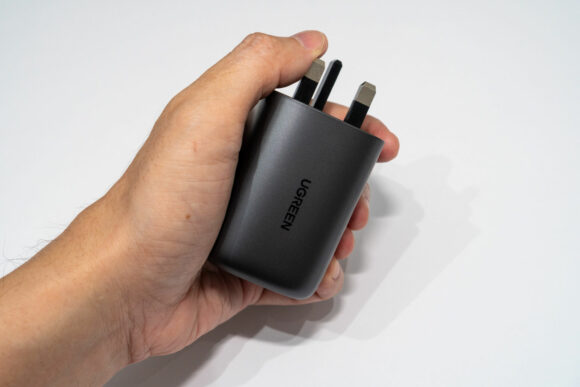 Like the last 65W charger, UGREEN has also gotten this new 100W charger is certified with the Safety Mark in Singapore to give you peace of mind.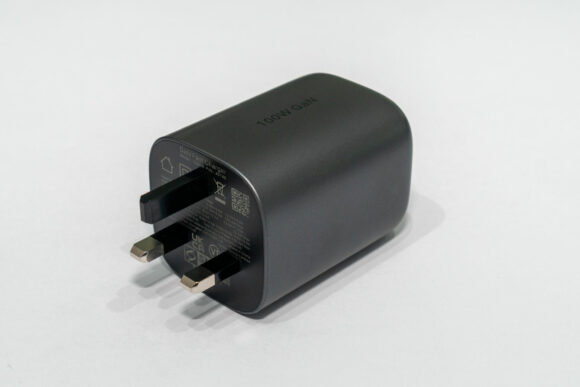 The four ports have the following output capabilities:
C1 and C2: 5V/3A, 9V/3A, 12V/3A, 15V/3A, 20V/5A (max 100W)
C3: 5V/3A, 9V/2.5A, 12V/1.88A (max 22.5W)
A:: 4.5V/5A, 5V/4.5A, 5V/3A, 9V/2A, 12V/1.5A (max 22.5W).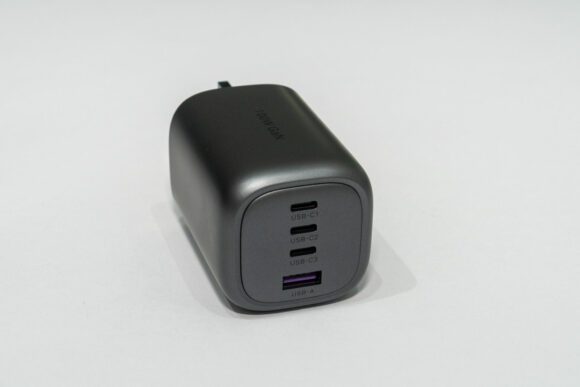 In the worst case with all four ports in use, this charger can still support Type-C PD with 45W, Type-C PD with 30W, Type-C port with 10.5W, and the Type-A port with 10.5W. This means you can charge an ultralight laptop like a Dell XPS 13, a tablet, a smartphone, and still have one port left with 10.5W for some other gadget.
In terms of charge protocols and standards, the four ports support:
C1 and C2: PD 3.0, PD 2.0, PPS, QC4+
C3: QC 3.0, FCP
A: QC 3.0, QC 2.0, SCP, FCP, AFC, and BC 1.2
The charger measures 49 x 49 x 69 mm, and weighs 215 grams.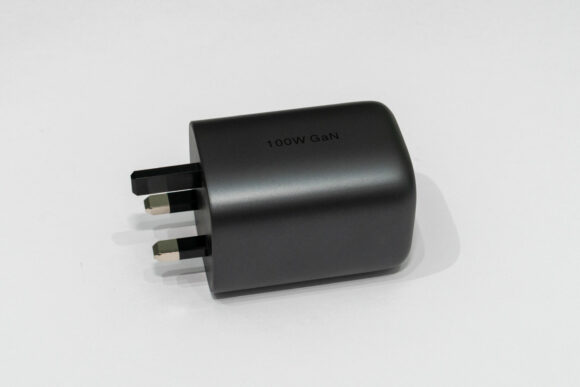 This UGREEN 100W GaN 4-Port Fast Charger 3C1A retails at $56.77 (11.11 sale) from the UGREEN flagship store on Lazada.