The OnePlus One may be about six months old by now, but it still grabs headlines from a variety of tech media. The Chinese company didn't even exist one year ago, and with no marketing budget (or maybe just about US$300), it seems almost unimaginable that people are lining up, albeit virtually online, to grab this Android smartphone. What is the big deal with the OnePlus One?
If you've not heard of the OnePlus One, you can read about it in my review. You'd be forgiven for not knowing about the One. Unless, of course, if you're a techie, then you should already know about the OnePlus One, since you'd be reasonably expected to keep abreast with all the latest tech news and developments.
When OnePlus (the company) announced the One (the phone) in April 2014, the specifications were state-of-the-art. A full HD 1920×1080 5.5″ IPS display with Qualcomm Snapdragon 801 processor, 3GB of RAM, LTE, 13MP main camera and 5MP front camera, the One had just about everything. That's not all. It ran CyanogenMod ROM out of the box. Finally, the price was an unbelievable bargain.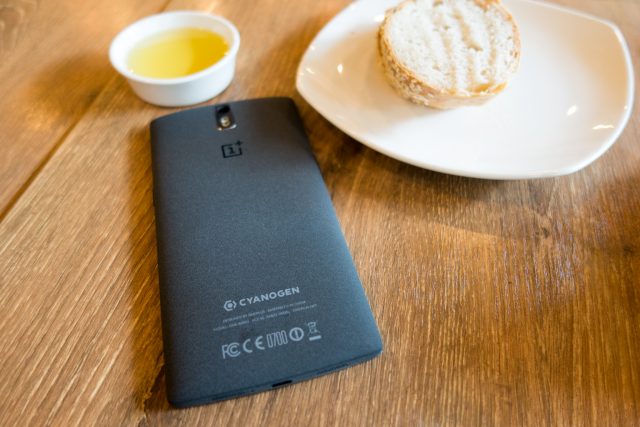 However, rather unconventionally, you needed an invitation to buy the OnePlus One. The company says they needed the invite system to manage inventory costs. They explained that being a small company, operating on the slimmest of margins, they could not afford to scale up manufacturing volume and hold inventory, without knowing how fast they could sell. I think, they simply could not scale. It is quite obvious there's a huge demand for the One.
OnePlus recently announced that they've sold 500K phones. Considering that the first shipment only commenced on 12 June 2014, it means they've moved about 100K phones per month on average to date. Of course, maybe the majority of the phones were only sold in the last month. They freely gave away 20K invites, then another 30K invites, in October. Then, there was the pre-order that opened on 27 October 2014. We don't know how many Ones were snapped up during the pre-order.
The one hour pre-order (eventually extended to three hours) meant that you could get into the queue to get the One, not necessarily that you'd get one right away. That's right, you could be in the queue for one week, or you could be waiting eight weeks, or goodness knows how much longer. You could quit the queue too.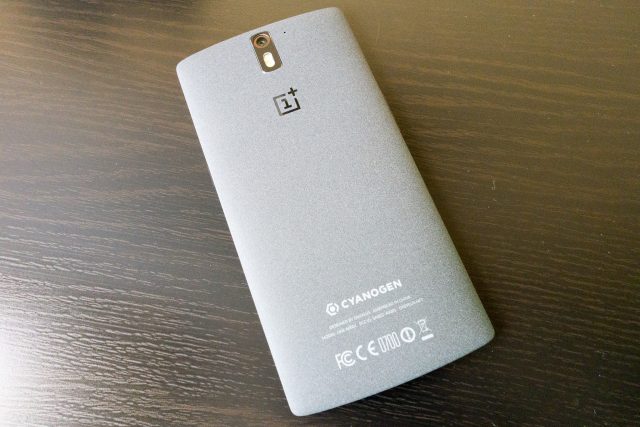 Despite the One's specs now being overtaken by 2K displays and phones carrying Qualcomm's Snapdragon 805 processor, it still remains very much sought after. We're still seeing fresh reviews on the tech media, including Engadget (IRL: The OnePlus One is everything my iPhone wasn't) and Wired (OnePlus One – The One That Got Away).
Allow me to just recap some of the reasons that make the OnePlus One such a great phone:
Flagship specifications include 2.5GHz quad-core Qualcomm Snapdragon 801 processor with Adreno 330 GPU, 3GB of RAM
Full HD 1920×1080 resolution 5.5″ LTPS IPS display
64GB of internal storage (you can't buy the 16GB anymore)
LTE/3G/2G, dual-band 802.11 a/b/g/n/ac, Wi-Fi Direct, DLNA, Bluetooth 4.1, NFC
13MP main camera with dual LED flash and 2K resolution video, 5MP front camera
The OnePlus One's performance is quite impressive. See some of the results from Antutu benchmark runs. The One reaches almost 46K score, significantly ahead of the Samsung Galaxy S5 which also uses the same Snapdragon 801 processor.
Not surprisingly, devices with the newer Qualcomm Snapdragon 805 processor, like the Samsung Galaxy Note 4, do pull out ahead of the OnePlus One.
On Quadrant and 3DMark (Ice Storm Unlimited), the OnePlus One scores 23417 and 16981 respectively.
| | OnePlus One | LG G3 | Samsung Galaxy Note 4 | Nexus 6 |
| --- | --- | --- | --- | --- |
| Available | June 2014 | June 2014 | October 2014 | November 2014 |
| Dimensions (mm) | 152.9 x 75.9 x 8.9 | 146.3 x 74.6 x 8.9 | 153.5 x 78.6 x 8.5 | 159.3 x 83 x 10.1 |
| Weight (g) | 162 | 149 | 176 | 184 |
| Display Size | 5.5″ IPS | 5.5″ IPS | 5.7″ AMOLED | 5.96″ AMOLED |
| Resolution | 1080 x 1920 | 1440 x 2560 | 1440 x 2560 | 1440 x 2560 |
| Processor | 2.5GHz quad-core Qualcomm Snapdragon 801 | 2.5GHz quad-core Qualcomm Snapdragon 801 | 2.7GHz quad-core Qualcomm Snapdragon 805 | 2.7GHz quad-core Qualcomm Snapdragon 805 |
| Memory (GB) | 3 | 2/3 | 3 | 3 |
| Flash Storage (GB) | 16/64 | 16/32 | 32 | 32/64 |
| Main Camera | 13MP, dual flash | 13MP, dual flash, laser/phase detect auto-focus, OIS | 16MP, flash, OIS | 13MP, dual flash |
| Front Camera | 5MP | 2.1MP | 3.7MP | 2MP |
| Bluetooth | 4.1 | 4.0 | 4.1 | 4.1 |
| Battery | 3100mAh (non-removable) | 3000mAh | 3220mAh | 3220mAh (non-removable) |
| microSD | – | Yes, up to 128GB | Yes, up to 128GB | – |
| Others | – | – | Fingerprint sensor, Heart rate sensor | – |
All the above models offer the same features below:
Cellular 2G/3G/4G
Wi-Fi 802.11 a/b/g/n/ac dual-band
NFC
Corning Gorilla Glass 3 on display
You'll see from the table that, compared with the newer flagships, the OnePlus One is not altogether the best hardware there is out there. But, it's among the best, and once you consider its price, you'll see why the OnePlus One is really outstanding.
A big thing about the One is it operating system. OnePlus preloads CyanogenMod ROM on the international model of the One. Android fans are likely to be familiar with CyanogenMod. It's a community development of the Android Open Source Project (AOSP). It's lightweight and very customisable, and still pretty much unflavoured.
I personally love to see how OnePlus just focuses on building a great phone, and leave it to others to work on the software. That's how personal computers are these days. You go buy the hardware, and then you put Microsoft Windows or Linux on it. Google's future modular phone project "Ara" will let you customise your own phone hardware, just like you could build your own PC based on your desired configuration. It'll be nice to see how smartphones in future become like PC hardware.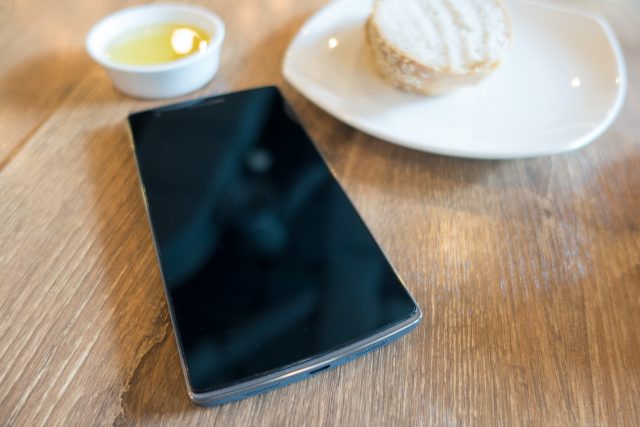 What's next for OnePlus? They're aiming for one million handsets sold this year. I personally do hope they can scale up their operations to achieve that target. OnePlus made a great phone with the One, we'd want them to stay in business to see what else they can come up with in their next phone. Indeed, OnePlus has said they're already working on the Two for release in 2015, and hinted that it may be smaller size than the One. However, I'm not so excited about the idea of them developing their own flavour of Android, or that they'll still stick with the invite system.
If you're interested in the One, OnePlus will re-open another pre-order window on Monday 17th November 2014 at 1500hrs GMT. Be sure to follow the OnePlus Blog to watch out for any updates.
Update (11 Nov 2014): OnePlus has announced the one-hour pre-order will commence at 1600 hrs GMT on 17 Nov 2014. That'll be 0000 hrs (midnight) of 18 Nov 2014 Singapore local time.