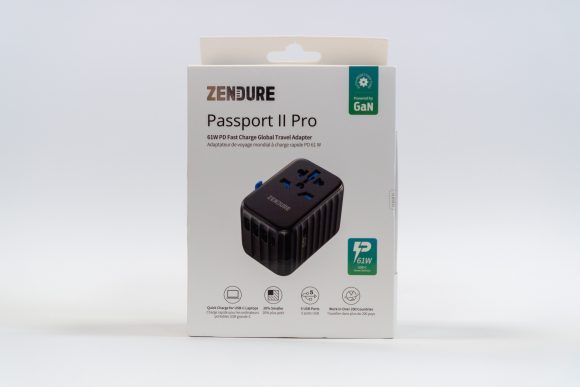 I know most of us probably aren't going to be travelling any time soon, but these multiport charging bricks are still useful at home. The Zendure Passport II Pro is an updated, more powerful, version of the company's earlier Passport GO charger, now capable of 61 Watt of USB Type-C Power Delivery.
Zendure is among the more successful companies that are born out of Kickstarter. They have had several successful Kickstarter campaigns, including of the aforementioned Passport GO and SuperTank, both I reviewed on this blog.
The Passport II Pro project was also pitched on Kickstarter, and at the end of the 30-day funding campaign on 29 Jul 2020, raised a modest US$308,031. Delivery was almost on-time, with my item arriving in early September 2020 instead of the promised August 2020, still impressive considering the havoc that COVID-19 played on the global economy and various logistics this year.
For those familiar with the Passport GO from last year, the Passport II Pro is about 20% smaller, adds an extra USB Type-C port, and delivers 61 Watt instead of 30 Watt of USB Type-C PD. The photo below shows the two side-by-side, with the new Passport II Pro on the right.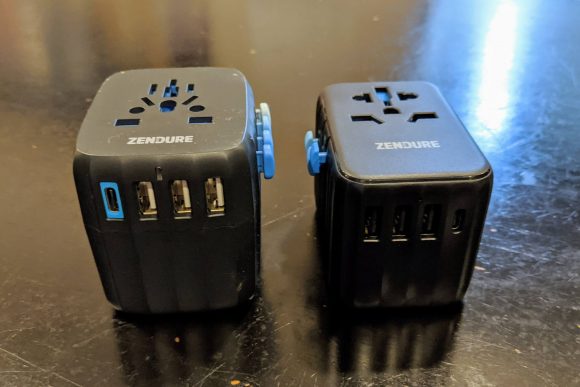 The shrinking is quite impressive, considering that the older Passport GO also used GaN (Gallium Nitride) technology, the key feature that has been responsible for shrinking many charging bricks in the last year or so.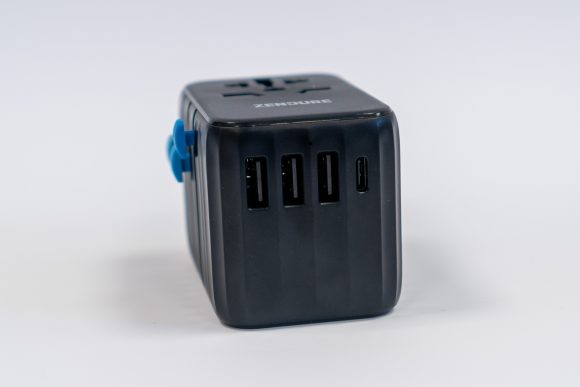 There are a total of 5 ports on the Passport II Pro. Four of them are on one side, comprising 3x USB Type-A ports that can deliver up to 12 Watts in total, and another USB Type-C port capable of up to 12 Watts output.
The 5th port stands alone on another side of the charging brick. This USB Type-C port supports Power Delivery 3.0, and delivers up to 61 Watt out power.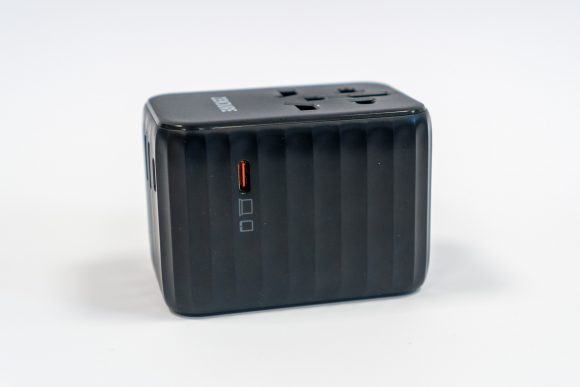 The 30 Watt maximum output from the USB Type-C port of the older Passport GO would barely support a laptop, especially if you want to charge and use it at the same time. The new Passport II Pro's 61 Watt output can comfortably support most ultra-thin laptops without problems.
The Passport II Pro has plug heads to support UK 3-pin, US 2-pin, EU 2-pin, as well as Australia's 2-pin sockets.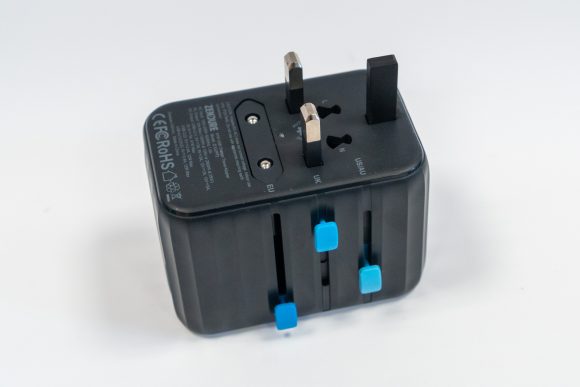 At the same time, you can still plug other AC appliances to the Passport II Pro, via a universal socket that will support various plug heads. The Passport II Pro thus works as both a travel charger and a travel adapter.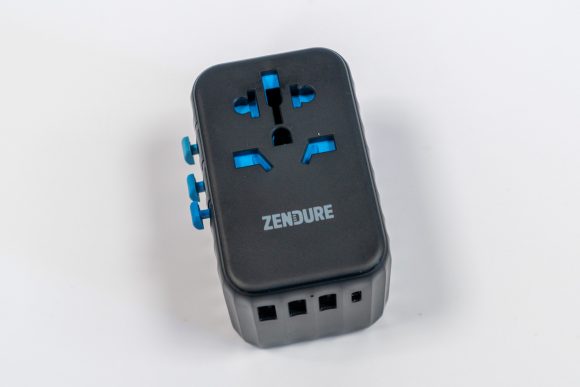 A 10 A auto-resetting fuse provides overload protection. The child-proof design provides some protection using shutters in the socket openings, so children cannot easily stick some object into them.
Zendure includes a cloth carrying pouch with the Passport II Pro. You also get some documentation and stickers in the box.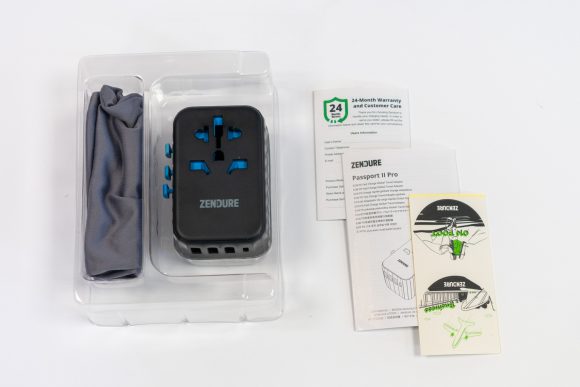 The Zendure Passport II Pro was available from US$35 during the Kickstarter campaign. It's now available on Indiegogo at US$45, though you may pay less for bundle purchases.