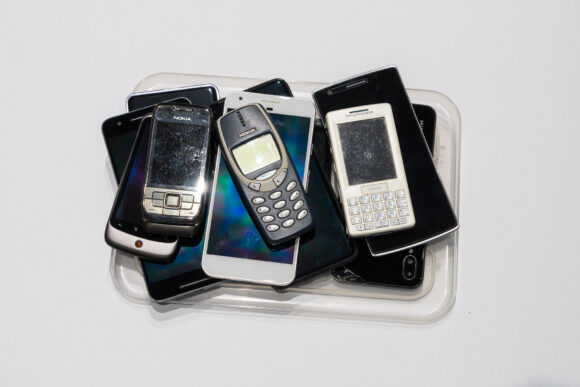 Recently, while clearing out some stuff from storage, I found a stash of old mobile phones. Stuff that I had used once upon a time. I thought it'll be fun share about some of these relics, those that remotely count as a smartphone, as well as some other notable ones from more recent history.
Depending on how you define a smartphone, the first one was arguably the IBM Simon that was launched in 1994. I don't really remember which was my first my first smartphone. The Nokia 3310 was probably among the earliest, and yes, I have that in the stash. We'll take a look at that, two other feature phones, and then three notable ones that are firmly in the smartphone era.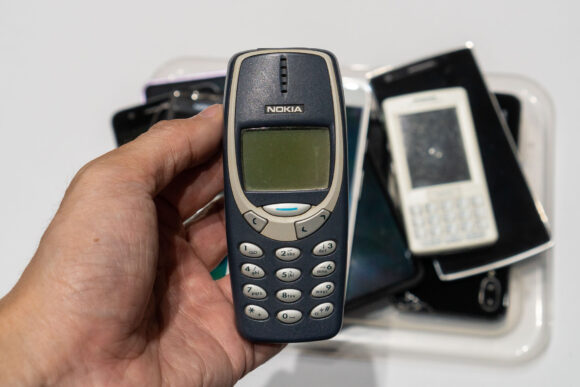 First up, the venerable Nokia 3310, launched in 2000. I think the youngest around us might not be familiar with how legendary Nokia was in the mobile phone world. They were a big name, but if you hear about them now, it's from the recent revival of the brand that comes about as a license given to HMD Global in 2018 to use the name to manufacture mobile products. A lesser-known fact, Nokia also makes much of the backend telecom network equipment that powers wireless cellular communications (e.g. 4G mobile network). For a while, this branch of their business merged with Siemens under the name of Nokia Siemens Network, but Nokia subsequently bought back Siemen's share, and the business eventually became Nokia Networks.
Of course, we're here about the Nokia 3310. This is a GSM mobile handset launched in 2000. GSM is 2G, in case you are wondering. 2G no longer works in Singapore, though it is still available in many other countries.
The Nokia 3310 is that iconic phone that is so rugged and durable that people often joke that if you dropped it on the floor, you would damage the floor. Those were the days that phones don't break. If you did actually drop the Nokia 3310 on the floor, what really happens is that the battery cover and battery will pop out, and you simply only needed to reassemble them. The phone will be perfectly fine and completely unscathed.
The Nokia 3310 was a very popular phone in its time. It ran Nokia's Series 20 software. The interface was basic, with notably the only extra buttons being the up and down arrows used for navigation. The software included utilities like a calculator.
A much loved feature of the Nokia 3310 is the availability of games. The classic Snake game is one of the favourites. That's about the time when, I suppose, people started using phones for things apart from calling and texting.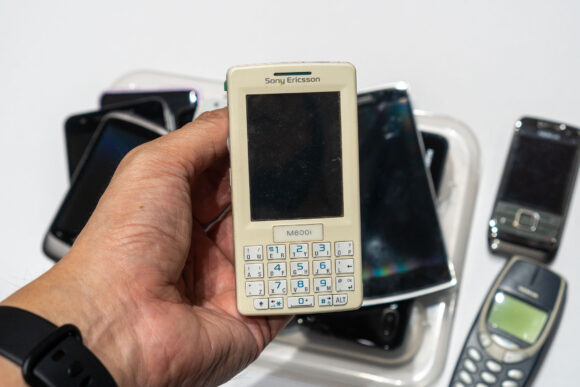 Next up, I have the Sony Ericsson M600i. This is a fascinating 3G device. It's most notable feature is the QWERTY-style keyboard design where which key is a sort of rocker that can be pressed on the left or right side to select the corresponding character. Phones before then (and indeed more after as well) typically use the T9 keyboard scheme for alphanumeric input.
The Sony Ericsson M600i also had a large 2.6-inch touchscreen display with 240×320 pixels and support for 256K colours. At that time, 2.6-inch counts as large. The touchscreen supports a stylus too.
Then, there's this jog-dial and back button on the side of the phone to easily scroll and navigate through menus and messages. This is quite a unique design.
The phone ran Sony's UIQ 3 software, which is based on Symbian OS 9.1. In terms of software, a standout capability is the inclusion of a proper HTML web browser. This is an important feature because, in that time, phones typically only provided a WAP browser, which requires websites to use a different language called WML (Wireless Markup Language). The web browser in the Sony Ericsson M600i can access websites in the same way as a desktop PC could.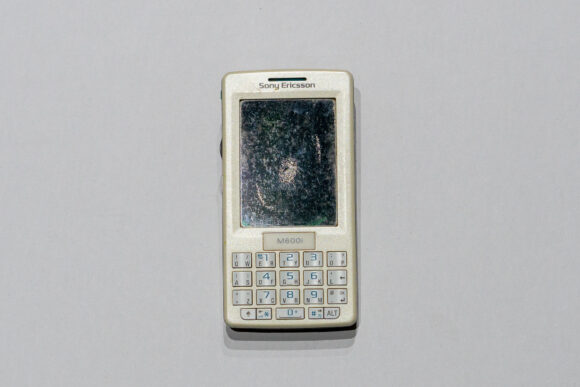 For me, the Sony Ericsson M600i was a special phone that I could use for my NS (national service) duties. I actually acquired this phone after the next one that I'm going to talk about, even though by chronological order of the device release date, the M600i was first.
The Sony Ericsson M600i was a perfect NS phone for two reasons. The first is that it did not have a camera, so it complied with SAF's ban on camera phones. The ruggedness of the M600i also lent itself to the more rugged handling in most NS environments. Some other phones at that time had begun to need more care; though they may not break or crack easily, they may get scratched or dented. The M600i is probably in the same league as the Nokia 3310.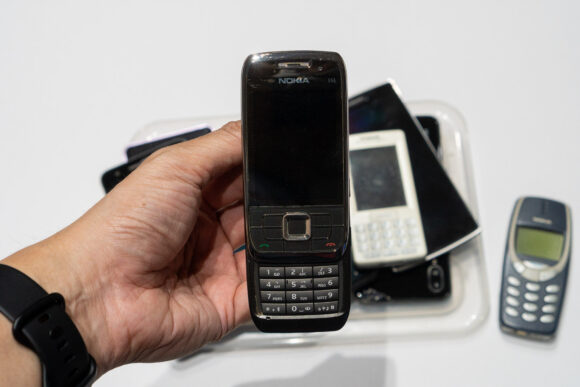 The Nokia E66 is a newer phone, though I probably acquired it before the Sony Ericsson M600i. This is a 3G slider phone in the Nokia Eseries business-oriented range of phones. Sliding phones were popular. One very popular consumer-type Nokia slider phone is the Nokia 8110, which I also owned at one time.
In many respects, the Nokia E66 has crept into the league of modern smartphones. For example, it has front and back cameras, Bluetooth, Wi-Fi, GPS, and removable microSD storage. It supports OTA firmware updates, and runs Series 60 Symbian software. Bundled software included Nokia Maps (with turn-by-turn navigation), Quickoffice, Adobe PDF, Sports Tracker, and Nokia Browser.
As a "business phone", the Nokia E66 had an elegant metal finish. The sliding mechanism was solid, and it was very satisfying to open and close, almost like a fidget toy. Overall, the E66 felt like a premium phone.
Nokia made many premium slider phones that I liked very much. I also owned the Nokia N95 and Nokia N97, though I don't know where the actual handsets are now.
The Nokia N97 came around at the end of 2008. By then, Apple had already launched their first iPhone, which was in mid-2007. The first-ever Android smartphone had also arrived in the form of the HTC Dream in September 2008. These were the years when Nokia's dominance begun to slowly get eroded. The Symbian OS, on which Nokia phones ran, was no match for Apple's iOS software and Google's Android operating system.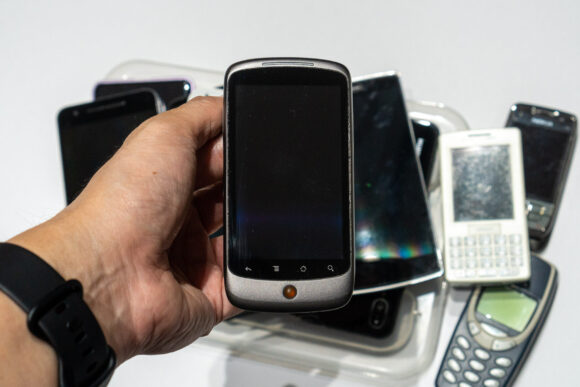 Google's Nexus One arrived in January 2010. This was the start of a series of Google's Nexus-branded smartphones that were manufactured by a hardware partner, like HTC in the case of the Nexus One, but with design, software, and marketing coming from Google. The Nexus brand was Google's showcase of Android, before they finally producing their own Pixel-series smartphones.
I saw someone's Nexus One and was sufficiently impressed that I had to order one for myself. Google was selling the Nexus One in Singapore, so my own Nexus One arrived quickly. Although Google was new to smartphones, their partnership with established manufacturers made global distribution easy. Not every subsequent Nexus device was available in the Singapore market.
The Nexus One signalled an important shift in Android devices. This is the first Android device without a physical keyboard. The 3.7-inch display (AMOLED initially, but later batches used SLCD) with multitouch support occupied a sizable portion of the device. The Nexus One still had a trackball which can be used for navigation, though you didn't have to. The trackball can be illuminated from within and used different colours of light to indicate various notification statuses.
I wrote a post on N97 vs Nexus One back in 2010, and I noted then how the Nexus One had started to feel like a PC. Of course, it really is a far cry from an overall PC experience, but in the eyes of a techie who wanted to run apps, write apps, get into the operating system to do things, and hack stuff, the Nexus One offered all those opportunities that were not easy before.
I look upon the Nexus One as when Android truly begun, even though the HTC Dream might have preceded it by over a year. An interesting development was also brewing at Microsoft. They would launch Windows Phone in Q4 the same year, and it arrived in the form of the HTC HD7. By this time, it was too late for Nokia to reverse their decline, even though they tried to adopt Windows Phone, and eventually sold out to Microsoft (which subsequently wrote-down their acquisition and abandoned Windows Phone).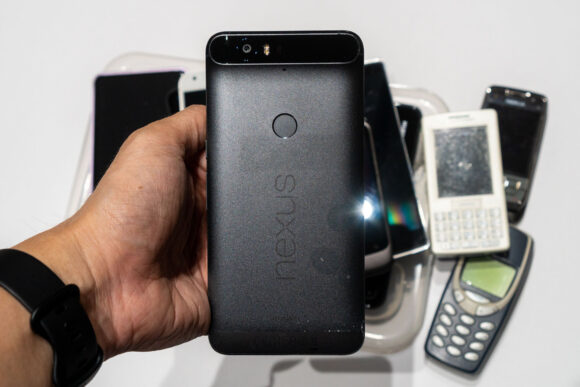 Still on the Nexus train, the very last smartphone Google will market under the Nexus brand is the Nexus 6P, which was announced in September 2015. The hardware was made by Huawei, the first time that Google had partnered with them.
At 159.3 x 77.8 x 7.3 mm, the Nexus 6P was a very large phone. The 5.7-inch display at that time was huge. If anyone every thought that the visor-style in the current generation of Pixel smartphones were a thing that only begun with the Pixel 6, well, not quite. The Nexus 6P sported this visor design, and it was a little polarising at that time.
Google's September 2015 launch of the Nexus 6P also included several other devices like the Nexus 5X and the Pixel C. The Nexus 5X was like a "non-pro" version of a "pro" Nexus 6P, except that it didn't even resemble the Nexus 6P and whose specs are different. In fact, the Nexus 5X didn't resemble the Nexus 6 from the previous year, nor the Nexus 5 from two years before.
The Pixel C will possibly surprise some people. First, that it is a Pixel. This is the first Pixel-branded device, and it is not the Pixel smartphone that only launched a year later. Next, it is a tablet. The current Pixel Tablet that launched this year, it's not Google's first tablet. In fact, the Pixel C isn't even Google's first tablet. That honour goes to the Nexus 7 which first appeared in 2012. I have the 2nd generation Nexus 7 that arrived in 2013. In-between, Google had the Nexus 10 and Nexus 9 tablets too. Google was a bit half-hearted with their tablet efforts.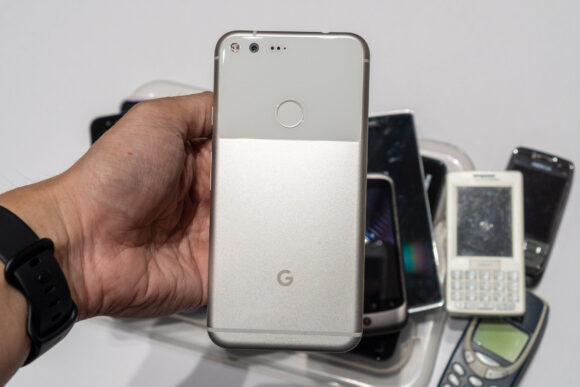 We finally come to the Google Pixel XL. The first Google smartphone all made by Google. Well, Google's long-time partner is the actual hardware manufacturer, but HTC's role this time is as a contract-manufacturer. Yup, so this is an all Google smartphone.
The Pixel-branded smartphones herald a new generation of devices that allows Google to not just showcase their software, but also of the entire smartphone experience, including the hardware. Pixel smartphones are visually recognisable with their unique design elements. The first three generation Pixel smartphones sported a distinguishable two-tone design on the back. The 4th and 5th generation were less distinguishable, but the 6th and 7th generation returned with a visor design.
The first-generation Pixel smartphones included both the Pixel XL (above) and a smaller variant that is simply Pixel, and they launched with Android 7.1 software. At this time in 2016, the only mobile operating systems left were Android and iOS, since Microsoft had officially abandoned Windows Phone in the prior year.
Google tried to gain traction with Pixel smartphones by positioning them at the flagship level. These were not budget devices; they were supposed to represent the best of Android, with much focus on photography prowess, AI, and other software services. In fact, the first-generation Pixel arrived with the claim of being the best smartphone camera in the world, getting the best-ever score on DxOMark Mobile, and sparking off a race among top-tier smartphone manufacturers (mainly just Apple and Samsung) for the title of best smartphone camera. Pixel smartphones consistently remained among the best for photography, and arguably for videography too.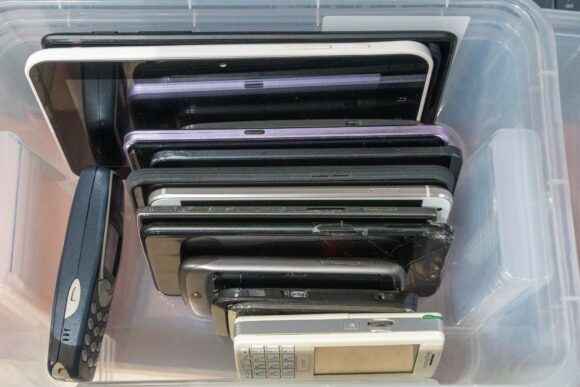 This peek into history didn't span a very long period. Just about 16 years, from the Nokia 3310 in 2000 to the Pixel XL in 2016. There are other devices in the pile like the OnePlus One, but going though every one of them is going to take too much time. I'll just leave you with these six I've featured. Which has been most interesting to you?