Apple has made available today the public beta of the next version of OS X, version 10.11, codenamed El Capitan. The public beta is a free download, but you have to be signed up on the Apple Beta Software Program. If you're eager to test drive the next major version of OS X, you can get your hands on El Capitan from today.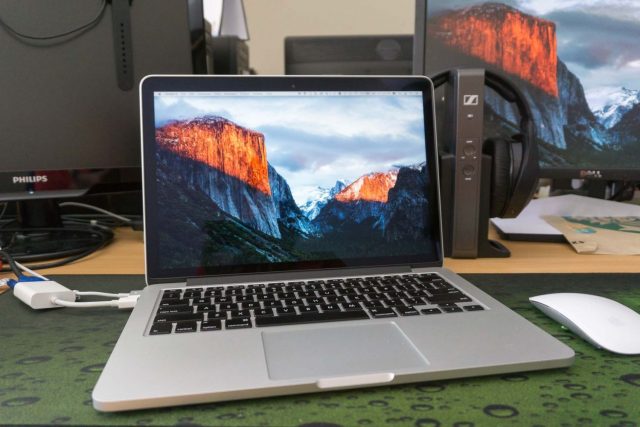 The current 10.11 beta download weighs in at 6 GB. With today's broadband speeds, especially in Singapore, this should take too long to complete. The upgrading process itself is not unlike how previous versions of OS X have handled. The downloaded application, in this case, Install OS X El Capitan Public Beta, launches automatically and guides you through a few screens before rebooting the Mac and performing the upgrade.
The entire upgrade took longer, perhaps, over half an hour. I was surprised that with a flash storage drive the upgrade couldn't complete any quicker. I wondered if perhaps the upgrade was slowed by my activation of File Vault on my storage.
I have always loved the upgrade experience on Mac OS X. It just works. I've even come to trust betas to just work. (I hope Apple doesn't disappoint me.)
With El Capitan, the Mac gets a bit of a facelift. There's a new wallpaper, for example. I'm just kidding, but a new wallpaper is always refreshing, particularly for users like me who don't change the default one.
On a more serious note, Mission Control gets some visual and experiential improvements. Clicking on the green full-screen button in the upper left corner of the window, for example, lets you expand the window into either the left or right half of your desktop. You can then select another window to fill the other half. You can drag the centre divider to change the space occupied by each side.
There are many other changes, such as in Mail, Notes, Safari, and Spotlight. You can read CNet's review for more details.
I'm more attracted to performance improvements. In El Capitan, Apple introduces Metal, a new low-level graphics API. Metal was originally developed for iOS, but it's coming to OS X. Metal allows applications to access low-level graphics API, bringing improved graphics performance by reducing overheads through traditional high-level APIs.
I can't say too much about El Capitan just yet, having only used it for just a couple of hours. But in these few hours I've managed to do pretty much all the typical things I do every day, and everything seems to work well. It looks to be a pretty stable public beta, and I think it's good enough for anyone to give it a try.